The Digital Animation and Game Design program offers its students challenging yet rewarding experiences to prepare them for the professional field, but sometimes at a timely cost.
Through this program, students have opportunities to grow their skills in various industries like game design, legal simulation, television/film and product design.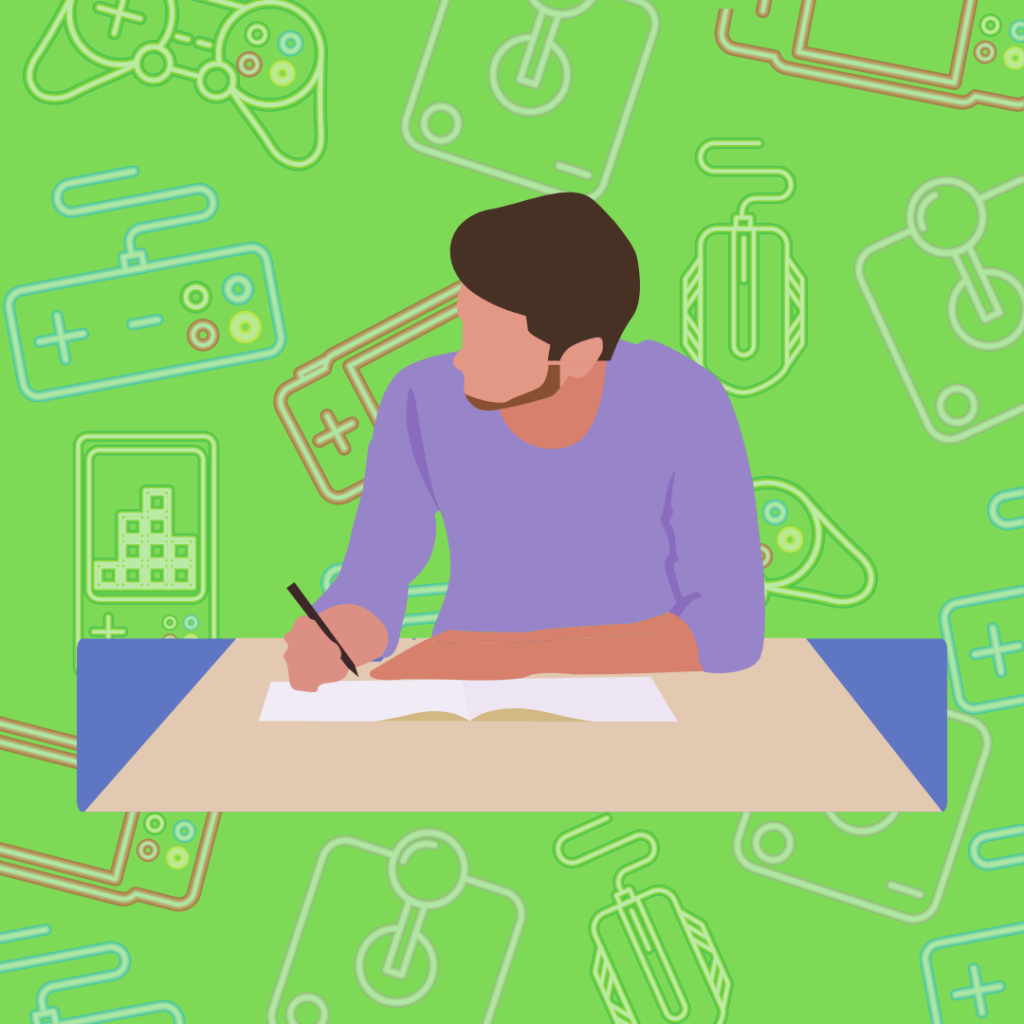 According to the Ferris course catalog, "the program is focused on educating students in the latest tools and technology used to create digital and interactive content to offer a multitude of futures for its graduates, from 3D animation to simulation to game design."
David Vargas is a fourth year DAGD student who has a passion for the world of game design.
"I chose DAGD as the field to pursue because I wanted to know what went behind making the games and animations I love," Vargas said. "I wanted to see if I too could make a game that others would want to play."
Although Vargas has fun creating different projects for his classes, there are plenty of obstacles that come along with the tasks. Vargas said that time management and self-teaching are two key elements necessary for success. He and fellow classmates are given guidance during class, but "mastering techniques and skills is something we have to do on our own time."
DAGD junior Demarco McKinney explained that the programs students have to use are more demanding the first time around, because they have to take the time to learn the programs on their own before
jumping into projects.
To say that projects and assignments can time intensive for DAGD students is an understatement. DAGD sophomore Derek Franciosi spends about eight to ten hours on each assignment. The longest time Franciosi's spent working on a project was 40 hours for a modeling class. Franciosi heard that other students have put up to 60 hours worth of effort into different projects.
"There are some classes in this program that do get a bit overwhelming at times," Franciosi said. "Especially when you start mixing in a lot of projects and a lot of homework, that can get very overwhelming. There have been times I've been overwhelmed, but most of the time I'm not."
Franciosi is taking a product design class this semester, which makes him feel the most overwhelmed.
Because almost all of the work is digital, students need to use multiple software programs. Some software include the Adobe Suite, Substance Painter, Unreal Engine 4, Blender and many others.
In order to run this software at home, students need equipment that can handle them.
McKinney opted to stay home in Westland this semester to work and running the programs needed for projects on his own laptop has added another challenge.
"I don't have a computer that has enough space to run the big programs for class so I have use an app that allows me to use the program. At the same time with trying this comes to a lot of crashing on my computer, and or it takes forever to load up."
Vargas saved up money to buy a new computer, so that he didn't have to work in the labs, wanting to limit his risk of infection during the pandemic.
"I think that the faculty in the DAGD program do their best to provide use with the tools we need," Vargas said. "It's a little harder now, with the pandemic and all the restrictions that come with it, but they do what they can. They have implemented a system that allows students to access software on the computers in the lab from
anywhere, so students don't need to spend extra money to do their work."
DAGD students can creatively express themselves through the work they create in this program. They are able to incorporate their personal identities into their content, which makes them stand apart from one another in the professional fields.
"Hopefully, the DAGD program continues to flourish and show that it's a legitimate program that can find very good jobs and can really showcase what Ferris State is," Franciosi said.