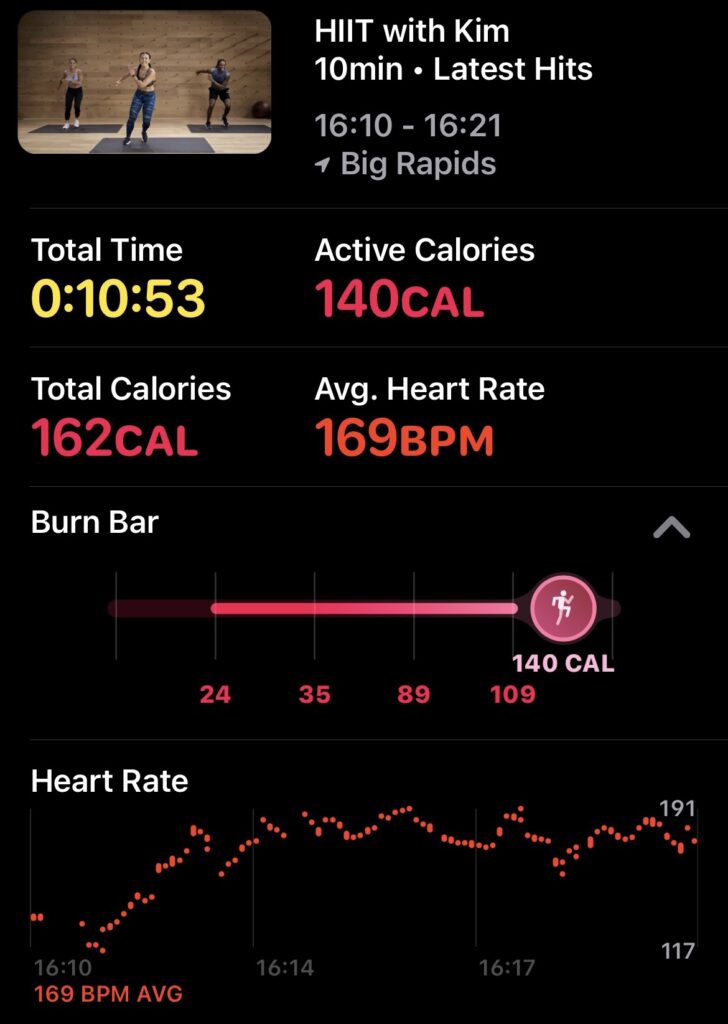 With the COVID-19 pandemic raging on, many gyms are either completely closed or are at limited function, so Apple has designed a way to get your workout in at home, safely.
Apple Fitness+ was released on Dec. 14 for iPhone 6s and later as well as the Apple Watch Series 3 or later with iOS 14.3. It cost $10 per month, and I have been using it since the launch.
Apple Fitness+ is a part of the Apple Fitness app that delivers workout classes hosted by assorted specialist trainers. The app adds your Apple Watch sensory and activity data to the screen of your workout so you can see your stats and progression in real-time. This is great because you don't have to keep checking these stats on your watch mid-workout.
There are a variety of workouts available, high intensity interval training, yoga, core, strength, treadmill, cycling, rowing, dance and mindful cooldowns when you're done. I have tried every one of them and my favorites are HIIT, dance and yoga.
The HIIT workouts range from 10 to 30 minutes long, with just about every music genre paired with them. There are a variety of instructors to choose from as well with other instructors in the background giving a modified version of the workout.
The dance workouts are great because there is a variety of dance types to choose from again with different genres to go along with them. I love these because it doesn't really feel like a workout, but I was actually burning a few hundred calories for only 30 minutes of dancing.
Finally, yoga. These are probably my favorite, At least three times a week I'd do these just after I woke up and it was honestly a very good way to wake up for the day. They are most paired with music considered "chill vibes." They range from 10 to 45 minutes and usually end with a bit of mindfulness training.
The app is well designed with all of the workout types at the top and then there are the recommendations below that. You can also sort by trainers if you like a specific one. They add new workouts every single week.
There are also nice competition and sharing aspects. If one of your friends that you share activity data with does the same workout, you'll be placed on a leaderboard and are able to compete for the best score.
Overall, I believe that Apple Fitness+ deserves the $10 price it asks. You're able to do a variety of workouts on most of your devices anywhere you have an internet connection. It made me want to work out. I didn't have to wear a mask, didn't have to worry if other people were judging me and I could hop in my own shower when I was done.
If you have the space, this gets a 10/10 from me.