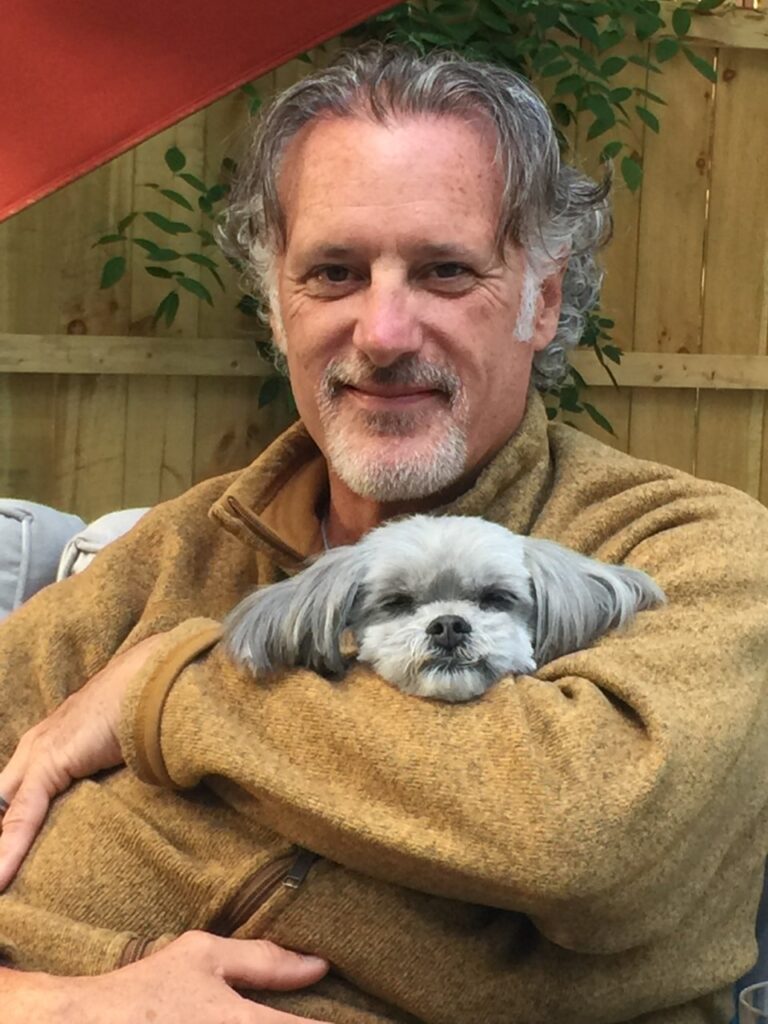 In 2012 after wrapping up his keynote speech on animals and leadership for the Ferris Honors RSO, Patrick Bishop had an epiphany. "This could be a book," he thought to himself and so the 10-year process of research and digging through the heart of adversity had begun.
Bishop is a professor in the College of Business and has been at Ferris for 14 years. He is currently the program champion and a professor for public relations, as well as the advisor for the on-campus RSO PRSSA.
On Sept. 18, 2020, Bishop released his first ever book titled "Wisdom of the Animals". A nature-led journey into the heart of transformational leadership. In his book, he discusses over 21 animals from all over the world, intertwining their characteristics with those of all-encompassing leadership ideologies.
"I was finishing up my doctorate, which is in leadership, and I was also doing a lot of soul-searching at the time too and going through a little bit of a rough period," Bishop admitted when referring to the root of his inspiration for writing.
He gained a lot of muse from a structure by Richard Rohr, which is a progression of order, disorder and reorder.
"I was trying to bring together leadership, psychology and spirituality," Bishop said. "It's kind of a growth of leadership, like a maturation of people as they get older and as they get wiser they go through these stages of growth of order, disorder and reorder."
He got permission from Rohr himself to use this structure. He even attained a positive quote of review from Rohr that is now displayed on the back of his book.
It's not every day that a Ferris professor publishes a book, so the Center for Leadership, Activities and Career Services (CLACS) decided to start a book club featuring Bishop's work and offer a free copy to any students who choose to join.
Public relations senior Zach Schildhouse has known Bishop for a few years through his program and is among one of those who grew curious to experience the message of the book.
"I would expect the book to be well written and thought out," Schildhouse said. "As well as opening the reader up to new ways for self-examination. It'd quite honestly be like having a condensed version of one of his classes to take with you anywhere."
Bishop believes there is a huge misunderstanding of what leadership is. His goal was to write a book displaying a new framework for leadership and how we look at it, measure it and what we strive to be.
"A leader should be holistic in what they do," Bishop said. "It is about the metrics of succeeding, but it's also about compassion and respect, service and sacrifice. We've really forgotten the humanity side of the equation in my opinion."
By being a public relations student, Bishop's pupils know the basis of his values and respect the philosophies that he presents. That's why public relations senior Katie Gilligan decided to join the book club.
"When I think of Dr. B, I instantly think of leadership and creativity," Gilligan said.
He also offers extra credit to students who post blogs regarding his book, so that's an added advantage. He's already received numerous encouraging reviews from readers.
"It's framed as a book of tools you can use to become a better leader, but the facts Dr. Patrick Bishop presents also apply to being a better person in general," Natalie B. wrote in a review from Amazon.
Bishop's book is available on Amazon, Barnes & Noble, Walmart, and Schuler.
am