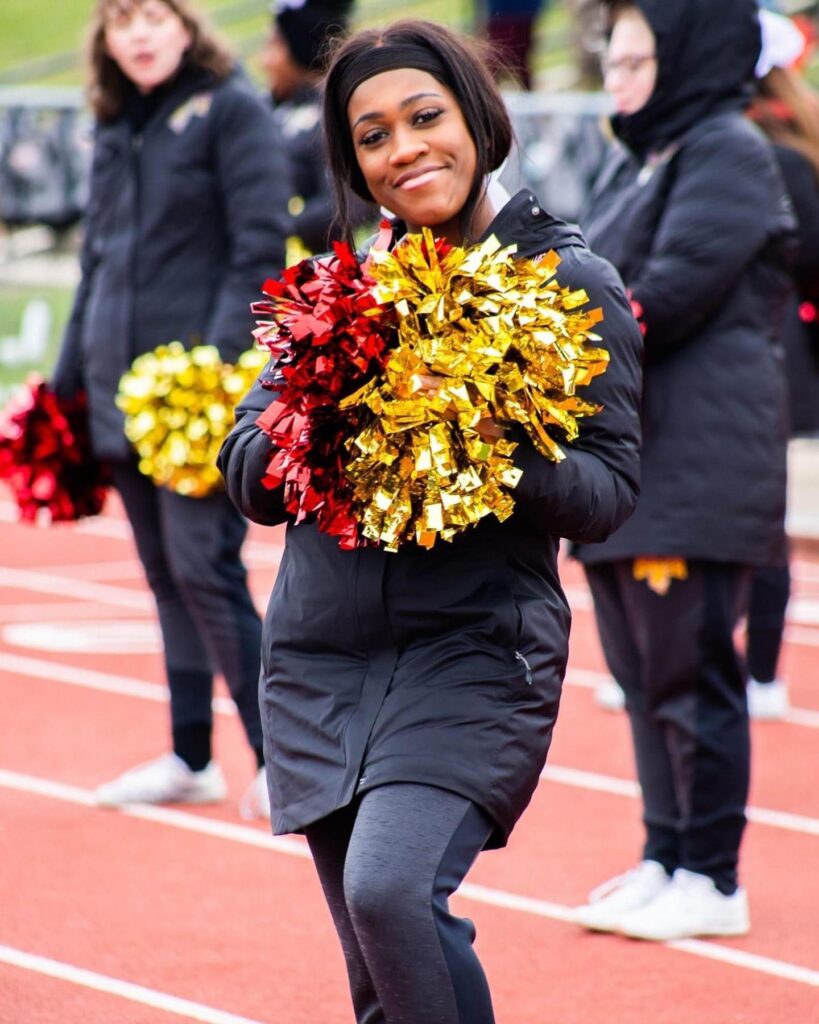 Ferris' cheer team tragically lost universally loved teammate, friend and student Alisha Jaynes on Tuesday, Feb. 16.
Jaynes has been a member of the Ferris cheer team for three years and was a human resources management major looking to help people in any way she could.
Jaynes' best friend La'Keia Watson said she was little sister she didn't know she needed. Watson and Jaynes met in 2018 at the cheer team try-outs and the two were inseparable ever since.
"Alisha was the closest person to me here at Ferris, our home away from home. We talked every day, laughed every day, seen each other every single day," Watson said. "She helped anybody where she could and never asked for anything in return. She loved pets, she loved food, she loved her family, friends, and her cheer team. She was a great friend, you didn't have to teach her to be one. She knew loyalty and if she loved you, she always had your back. I could never forget a soul like hers, she was truly an angel."
On the evening of Jan. 17, Jaynes was found by firefighters unconscious in her on-campus apartment in the 100 block of Cardinal Court. She was rushed to the ICU and placed on life support so she could be treated for smoke inhalation and burns. She remained in the ICU until she passed away.
After the Jan. 17 fire, a GoFundMe was created to help Jaynes family cover her medical expenses. It has since been updated to raise funds for the cost of her funeral.
"This hurts beyond belief, I'm so heartbroken. She didn't deserve this death. No words can ever describe how much I love and will miss her, however, even though I feel like the weakest person, I'll continue to try to stay strong for her family, our friends, and Alisha," Watson said.
Fellow cheer team member Bailey Reiter said none of the team could find the words to truly capture Jaynes, and they were in shock and devastated by her passing.
"Alisha had such a bright personality. She could light up a room with her smile and laughter. She had an infectious spirit that permeated through everyone," Reiter said. "Alisha has had an impact on all of us and we are so lucky to have gotten to call her a friend — the word friend doesn't even encapsulate how important she was to all of us — and are devastated to have to say goodbye."
Support of the Jaynes family flooded social media upon announcement of her death. The GoFundMe her family set up has over $17,000 with several comments of support and donations from campus organizations and pillars of the Big Rapids community.
First-year cheer coach Jessica Davis reflected on her time with Jaynes and said even through their limited contact, she became very fond of Jaynes and the joy she brought to the team.
"In the short amount of time I did experience with her, I became very fond of her. Her smile was contagious, welcoming, and warm. Her personality showed she had an enormous heart," Davis said. "Her commitment to herself and her team as an athlete was impressive. Without question, she had a close bond with some of her fellow teammates. Our team definitely lost an asset and a friend. We will remember, honor, and cherish Alisha, always."