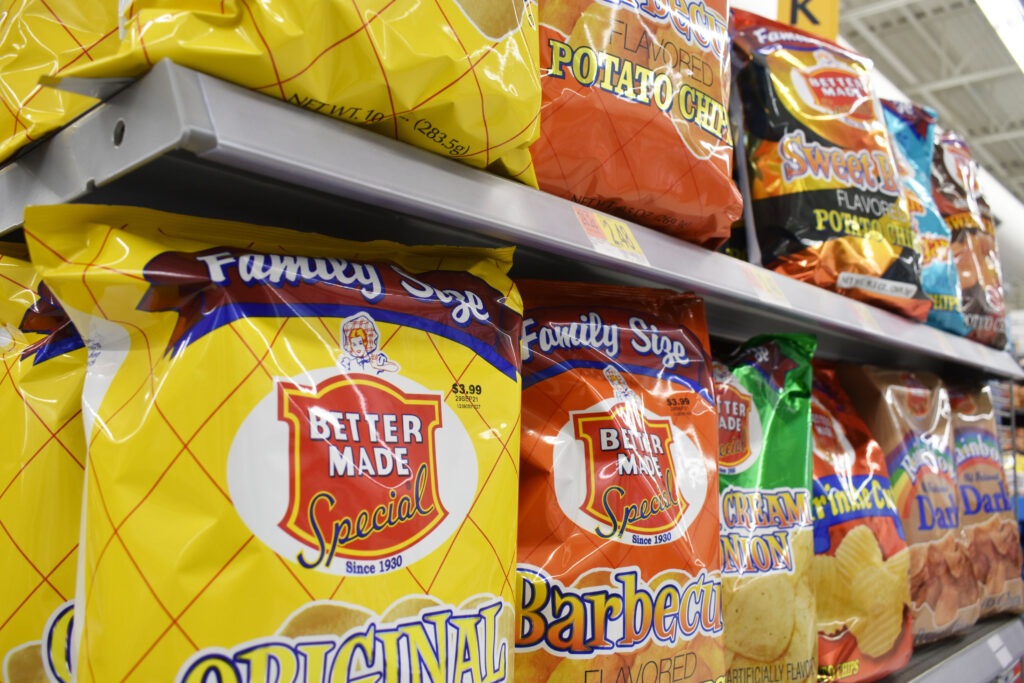 The Michigan chip brand Better Made is partnering with the National Multiple Sclerosis Society to make a difference during the month of March.
Better Made will be donating a portion of its proceeds from the sale of Family size and Value size potato chips, as well as 1.5-ounce bags of pork rinds, to the National MS Society located in Southfield, Michigan. This will be the third year the fundraiser has run.
"The donation goes to fund programs for those living with MS and research for new treatments," Kelly Sakorafos, an event production specialist for the MS Society said.
Sakorafos also said the fundraiser creates "a lot of interest" online. That interest leads people to visit the website and learn about Multiple Sclerosis. Some individuals will then donate directly to the MS Society through their website.
In 2019, Better Made donated $10,000 to the MS Society through the fundraiser. The following year, they donated $11,000. It is hoped that the number will continue to increase as the years go on.
The National MS Society aims to assist individuals living with MS and fund research to find treatments for the disease. They estimate that nearly one million adults in the United States have Multiple Sclerosis. Worldwide, over 2.3 million people have been diagnosed with MS.
According to the Mayo Clinic, Multiple Sclerosis is a disease where the immune system attacks the central nervous system. This can cause various complications such as numbness in limbs, shocking sensations, loss of vision, dizziness, and many other issues.
"They call it the snowflake disease because it shows up differently in almost everyone," Sakorafos said. "I know someone who's arm itched for years… it took forever for her to get a diagnosis."
Sakorafos has seen the impact of MS in her own life. In 2014, her husband was diagnosed with the disease after losing feeling from his feet to his hips. His quick diagnosis allowed him to begin steroids to reverse the majority of what he was experiencing. However, he is still dealing with some symptoms.
"He currently has some balance issues, loss of some feeling in his feet … and loss of some taste on half his tongue," Sakorafos said. "He is on immunosuppressants to keep his MS from relapsing again."
There is currently no cure for MS, but various treatment options are available. Individuals affected by Multiple Sclerosis may be prescribed immunosuppressants and other medications to battle the symptoms. They may go through physical therapy and various forms of self-care to manage their symptoms. Treatments vary between individuals based on the symptoms they experience.
Donations to the MS Society allow the organization to do research into the disease and aid individuals dealing with it. Purchasing Better Made chips during the month of March would support a Michigan business and could assist the MS Society in discovering a breakthrough and a possible cure. Better Made chips can be purchased at Walmart and Meijer in Big Rapids.