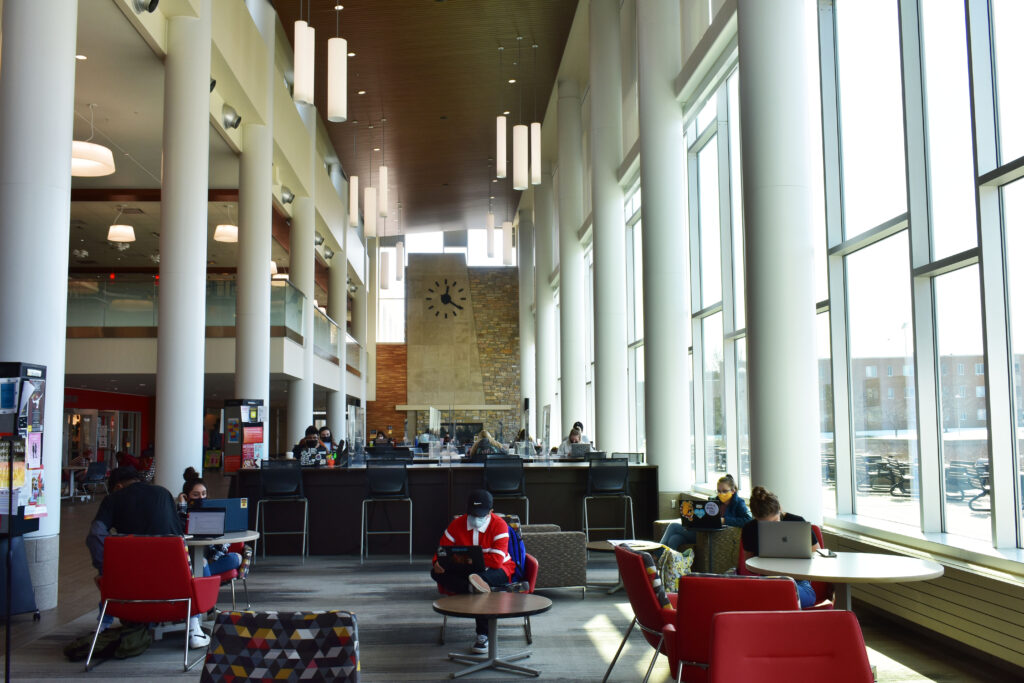 Ferris' President David Eisler confirmed in a press release last week that the university still plans to return to "normal operations" for the fall 2021 semester.
"Throughout the COVID-19 pandemic, Ferris State University has been able to stay open, and remain open, while providing a safe and healthy living, learning and working environment for students, faculty and staff," Eisler said. "With the extremely low number of COVID-19 cases on our campus and in our community, and with vaccines now available, we look forward to providing a fully in-person learning experience for our students. We are pleased and excited to be welcoming all students back to the Big Rapids campus, Kendall College of Art and Design in Grand Rapids and our off-campus locations."
The university plans to reopen with 84% of classes projected to be hosted in person. This comes after the spring 2021 semester was only 38% in person with 8% of that being HyFlex.
Faculty and students seem to share the university's optimism.
"This last year has been extremely difficult for many people, however, I believe that governor Whitmer and the university have done a good job responding to the pandemic," English professor Dr. John Cullen said. "If people get their vaccinations and use common sense, I suspect there is an excellent chance we will be ready to return to in-person learning for most classes in the fall."
Michigan has already dispensed over 2.5 million doses of the vaccine as of printing and with the Johnson and Johnson single-shot vaccine recently receiving emergency use authorization, more people will have access to the vaccine and will not have to return for a second dose.
Professor of Philosophy Dr. John Scott Gray shared Cullen's optimism for the vaccine. "I embrace the optimism of planning to be more fully open, especially as more and more vaccines are finding their way into arms. I have already been teaching face to face this spring and last fall,"
Most students shared that viewpoint. Nuclear medical technology sophomore Brynn Krzyminski who has been vaccinated agreed.
"I am excited to return face-to-face I think the whole online thing is a sham," Krzyminski said. "I'm actually vaccinated and feel safe returning to in person." Krzyminski said.
Not everyone shared their optimism though. Social work sophomore Olivia Begin disagrees with the decision.
"I feel like Ferris is in it for the money and are not truly looking out for the students well-being," Begin said. "I feel like they are not paying attention to when students can actually get the vaccine or that not everyone that's offered a vaccine will take it."
According to the timeline given on Michigan.gov, most students won't be able to get the vaccine until mid-August unless they are medical or frontline workers.
Begin cited the mediocre dining options for the spring 2021 semester as well as an increase in tuition even for classes that were being taught fully online.
Communications Professor Paul Zube fell towards the middle of the group.
"I think we should be moving toward opening in a safe manner. The available vaccines look to be successful but I do think that Ferris should be actively making sure that faculty, staff, and students are vaccinated," Zube said.
In their press release, Ferris pledged to continue monitoring COVID-19 cases and continue to follow the directions laid out by the Michigan Department of Health and Human Services, the Center for Disease Control and Prevention and the Michigan Occupational Safety and Health Administration.
Cullen closed the discussion by saying "The COVID crisis should remind us life can change suddenly and everyone needs to be ready to respond in a responsible and flexible manner so we can control the problems rather than allow the problems to control us."