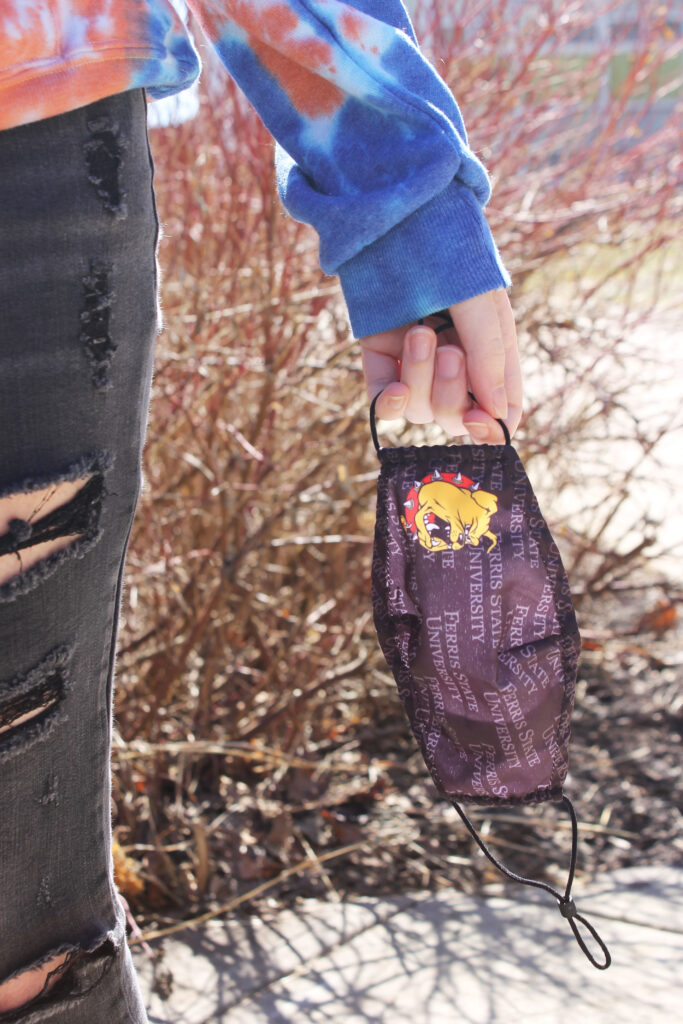 Anniversaries are an opportunity to recognize important events in our lives, both good and bad, and reflect at how they have shaped us. This month there will be no shortage of anniversaries. The biggest anniversary in question was March 11, 2020 the day the World Health Organization declared COVID-19 a global pandemic.
There are also smaller anniversaries such as, the day some students left for spring break for the last time, the day the offices closed, or the last time seeing a family member in person. A year later we are looking back at the start of the pandemic and how it continues to affect us to this day.
"As someone in healthcare and nursing education, it's never really a surprise to hear about a new virus or potential epidemic or pandemic." nursing professor Sharon Colley said, "The response to COVID-19 was much more extensive and global in nature than what we've seen in our lifetime so that was alarming in terms of the seriousness of the situation. I did not envision when this began that a year later multiple vaccines would be available."
Ferris students were much more surprised by the appearance of COVID-19 then Colley. Construction management junior Chase Kapron never anticipated the way COVID-19 would effect everything, "I didn't think the whole world would be shutting down when the virus first started to spread. I also didn't think classes were going to go fully online right away."
Nursing freshman Kristine Possehn figured the pandemic would blow over quickly when it first began to spread, "I thought everyday life would continue after a couple of weeks. I never once thought that we would still be fighting COVID-19, or that it would still be a worldwide pandemic a year later."
Looking back on the pandemic reminds people of the damage and sad moments that a deadly disease can cause. The effects of the pandemic were different for everyone and for Possehn it meant missing out on a lot of high school memories prior to coming to Ferris.
"I missed quite a bit of my senior year due to the pandemic and never got to finish my last season of spring sports. I would have liked to enjoy prom one last time and get to grow closer with all of my friends before they went to college."
Kapron felt he lost opportunities as well due to the pandemic. "I missed out on a summer internship last summer that kind of changed my plans for the whole summer. Even though my internship got pushed to this summer it still would have been nice to have had two internships for more experience."
Colley said, "The saddest part for me personally was losing my father, my mother-in-law and cousin and not being able to have true funerals or family gatherings. So many people couldn't grieve in the usual way or even derive comfort from family or friends during the past year and that is very sad and may have long term effects that remain to be seen."
Colley explained that her experience with the pandemic has made her more aware of mental health and how something like COVID-19 and the isolation it brought can affect a person. "My background is in mental health nursing and I'm aware that good mental health care is consistently less available than medical care. However, increasing the use of telehealth for patients in all areas of healthcare has been a welcome addition and has increased access and options for many."
Vaccines are rolling out to the general public and there is a glimmer of normalcy in out future.
Possehn is also excited to hang out with her friends and family in large numbers again. "I hope to be able to attend more sporting events and cheer on my favorite sports teams, go to the movies, concerts and get back to life again."
With the vaccines coming and restrictions being lifted Colley is looking forward to doing the normal things in life again like visiting family and going shopping without a mask. "…mostly just not thinking about this pandemic every day."