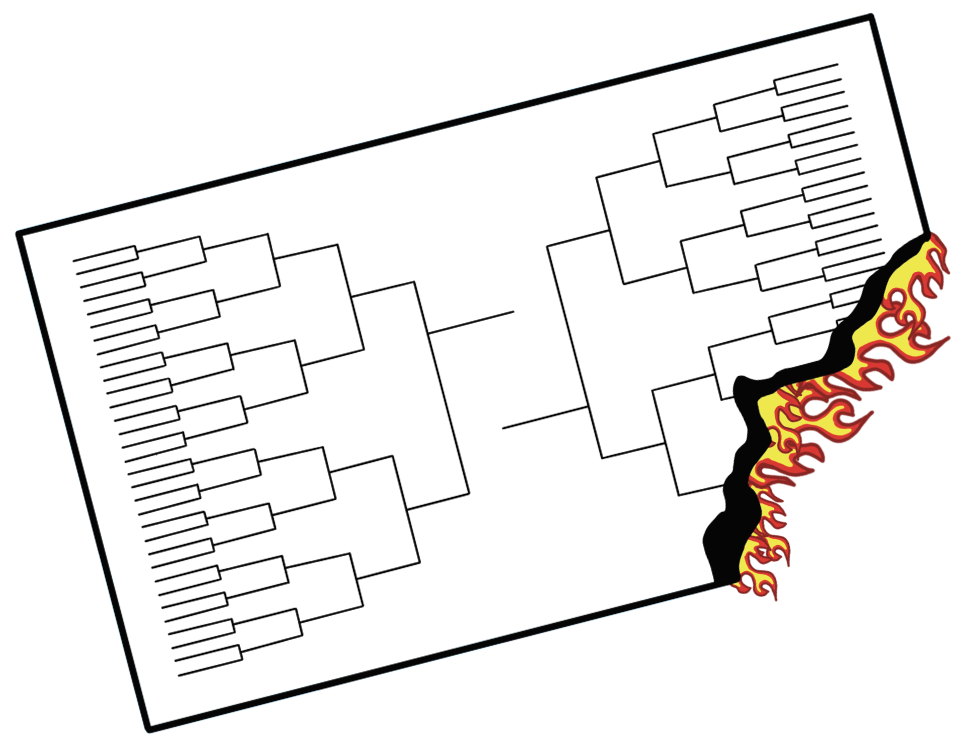 Last year, the meaning of March Madness changed for me.
For the first 18 years of my life, March Madness meant one thing — the best time of the year for college basketball. In 2020, wonderful madness of college basketball changed to the life-changing madness of the real world as the annual college basketball tournament was canceled for the first time in history due to COVID-19.
I'll be the first to admit that I took March Madness for granted, so I was devastated when the tournament was canceled last year. This year, I will not make the same mistake.
The craziness that defines March Madness will not be the same this year because fans will not be present at the games. However, this is no reason for us fans of the sport to be upset. We need to cherish the opportunity to watch college basketball.
At first, I was extremely upset that the NCAA canceled the tournament last year. I thought the NCAA should find a way to play the tournament, regardless of COVID-19. That was the selfish side of me talking, and I quickly realized that the safety of everyone involved was more important than my desire to watch college basketball.
Even now, a year later, athletes risk their health to play sports. This NCAA season has been like no other as countless teams experienced game postponements due to COVID-19. At the end of the day, the only thing that matters is the health of players, coaches, trainers, broadcasters, facility staff and anyone else involved in making this college basketball season run.
These people put their personal health at risk nearly every day so that fans of the game like me can watch and have enjoyment.
It's time we appreciate that.
Rather than complain about the lack of fans at March Madness games or mask or bench policies at games, fans need to simply appreciate that there will even be a March Madness this year.
The world has come a long way from a year ago, but that does not mean we are clear of the danger of COVID-19. It might have taken me some time to realize this, but now I certainly know it is true.
March Madness is the peak of the college basketball season, and for many people including me, it is the peak of the year in terms of sports. Filling out a bracket, binge-watching games, experiencing heartbreaking or thrilling buzzer beaters and watching incredible upsets make March college basketball such an amazing time for fans.
This year, we will get to have all these things again after the devastation of not having them last year.
Not having sports for months during COVID-19 really made me realize that I took for granted being able to turn the television on and watch whatever sporting event I wanted to. However, COVID-19 also taught me a very valuable lesson about life in general, not just about sports.
We need to appreciate everything we have because nothing is guaranteed.