After a long two years, March Madness is finally back.
For us college basketball fans, March is the best time of the year. The Madness that comes with college basketball in the month of March allows us to witness some of the best basketball games ever played and, of course, fill out brackets. In the days leading up to the 2021 Tournament tip-off, millions of brackets will be filled out.
The sports staff here at the Torch consisting of Austin Arquette, Brandon Wirth, Brendan Sanders and Brody Keiser are here to give you our Final Four and Championship picks.
Brody:
This year is extremely interesting, because while it appears that the bracket is very top-heavy. I would have put both Iowa and Gonzaga in the Final Four, but because they lie in the same region, I had a really tough time choosing my Final Four member from the West region.
WEST: Iowa
After long consideration, I chose Iowa to win the West region.
I might seem crazy to have the Zags losing, Gonzaga won the regular season matchup 99-88, but I think Luka Garza will have way too good of a tournament to lose to Gonzaga again.
EAST: Texas
The East region was tough as well. Without Isaiah Livers, I personally do not see Michigan making it past the Sweet Sixteen. I have Texas coming out of the East and making the Final Four. Shaka Smart has the Longhorns playing some really good basketball this year, and if they can get past Alabama, I think Texas is the favorite in the East.
SOUTH: Baylor
The South victor was perhaps my easiest choice. Now, I actually think Baylor could get upset by Wisconsin's veteran team in the Round of 32. However, Baylor is my choice to win this region simply because I expect them to get back to their dominance pre-COVID shutdown.
MIDWEST: Illinois
There might not be a team playing better basketball right now than Illinois. Other than a slight hiccup a few weeks ago against my Michigan State Spartans, Illinois has been dominant to close this season. The combination of Ayo Dosunmu and Kofi Cockburn will carry this team to the Final Four. They are deep, and talented.
CHAMPION: Iowa
In the Championship game, I have Iowa beating Baylor. Luka Garza will dominate this tournament and leave Iowa with his jersey hanging from Carver-Hawkeye arena next to a National Championship banner.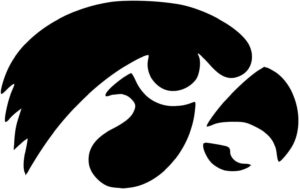 Austin:
March Madness has its name for a reason and especially coming off a year of ups and downs it just seems fitting that NCAA basketball adds to the mix. This year is just one I wouldn't have expected as to myself there is no one big name standing out.
WEST: Gonzaga
My winner from the West region has to be the Zags. Simply put the team is undefeated. The Zags have shoot 54% from the field, 44% from 3-point range, and 90% from the free throw stripe. They have all around starts and it's only fitting their dominance continues through March.
EAST: Michigan
Michigan has an easier path but with Liver's injury Michigan's chances got a lot tougher. I have Michigan still rolling strong and coming out of the East in a final four matchup against Gonzaga.
SOUTH: Baylor
Baylor is ranked no. 2 in the BPI rankings. Versus top 25 teams, they stand at 7 – 2 on the season. They also have an extremely high powered offense, scoring 84.4 points per game.
MIDWEST: Illinois
Sophomore center Kofi Cockburn is arguably the best center in the nation, with an average of 17.6 points per game and 9.6 rebounds per game. His power inside works in perfect tandem with the outside shooting of Ayo Dosunmu will put Illinois in contention of a title.
CHAMPION: Gonzaga
I see Gonzaga able to handle Michigan and move into the Championship game against Illinois. My run in the championship game will have to go with the Zags as they will be ready to end their cinderella story in perfect fashion. They have all the tangible weapons to stop Illinois and stay on top. It won't be an easy victory by any means, but I have the Zags holding the trophy in the end of all the madness.
Brendan:
It's been nearly two years since we last crowned a national champion in men's basketball. Now, we finally have a full bracket in front of us. Who is Oral Roberts? What is a Drexel? How did my dad's alma mater, Cleveland State, make into in the tourney?
WEST: Gonzaga
Gonzaga is the best team in the West region, being the only undefeated team in basketball, they are trying to become the eighth team to go undefeated and win an NCAA national championship. They would be the first team to do so since the 1976 Indiana Hoosiers. I see undefeated and I feel compelled to pick them to win that region.
EAST: Michigan
Michigan has been at times the best team in college basketball this year. Boasting a 20-4 record in the best conference in college basketball, they have the tools to go the distance this year, with a strong big man in freshman Hunter Dickinson, they will be a defensive threat.
SOUTH: Ohio State
Ohio State is arguably the most intriguing team in the tournament. They have been at times the second best team in the nation this year, but they are extremely streaky. They beat Purdue and their two big men, Michigan in the semi-finals of the Big Ten Tournament, and nearly beat Illinois. That's two no. 1 seeds and a 4 seed in three straight days. They have the best small ball lineup in this tournament.
MIDWEST: Oklahoma State
The Midwest will see Oklahoma State come out on top. They have the best player in college basketball this year. Cade Cunningham is a top three pick in this upcoming NBA draft, and he directed Oklahoma State to a Big 12 championship over Baylor.
CHAMPION: Ohio State
Call me biased, but Ohio States offense is explosive enough to win this championship, it's just a matter of if they are consistent enough. If they are, they can beat anyone in this tournament. Ohio State wins it all and I go home with a large grin on my face.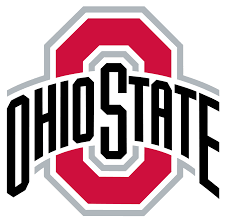 Brandon:
The fact we've made it to March is a blessing in of itself. The month isn't the same without unproductive work weeks, completely shredded brackets, and single-month streaming subscriptions.
WEST: Gonzaga
The undefeated Zags should be considered the favorite to win the West Region. With offensive firepower behind Jalen Suggs, Drew Timme, and Corey Kispert, this team can break scoreboards in March. Do not forget they beat four top 16 teams before the new year, including an 11-point win against their biggest threat in the region, #2 seeded Iowa.
EAST: Alabama
With #1 seed Michigan taking a hit with Isaiah Livers' injury, Alabama has an open door to slide into the Final Four. While the Crimson Tide do rely on the long ball, averaging near 30 attempts per contest, their efficient, gritty top-20 defense can stall sizable offensive threats like third seeded Texas and four seeded Florida State.
SOUTH: Baylor
The Bears have been dominant in a loaded Big-12 conference. Baylor has only lost two matchups this season in 24 games: a dogfight to #12 Oklahoma State in the Big-12 semifinal, and #11 Kansas. The Bears have pounded their competition by an average of 21 points per game. With the nation's best three-point shooting at 41.8%, it will be tough to prevent Baylor from playing in April.
MIDWEST: Illinois
There is not team hotter right now than the Fighting Illini. Illinois has ran through their remaining conference schedule thanks to the return of junior Ayo Dosunmu. Although the threats of Oklahoma State, West Virginia, and Houston loom, the Fighting Illini have the deepest bench to stay fresh during the tournament grind.
CHAMPION: Baylor
While there is potential for Baylor to run out of steam from 3-point range, the Bears' defense can bring them home. The Bears can turn opponent turnovers in points. The upperclassman's experience, coaching under Scott Drew, and overall versatility give them the ability to cut down the nets in 2021.