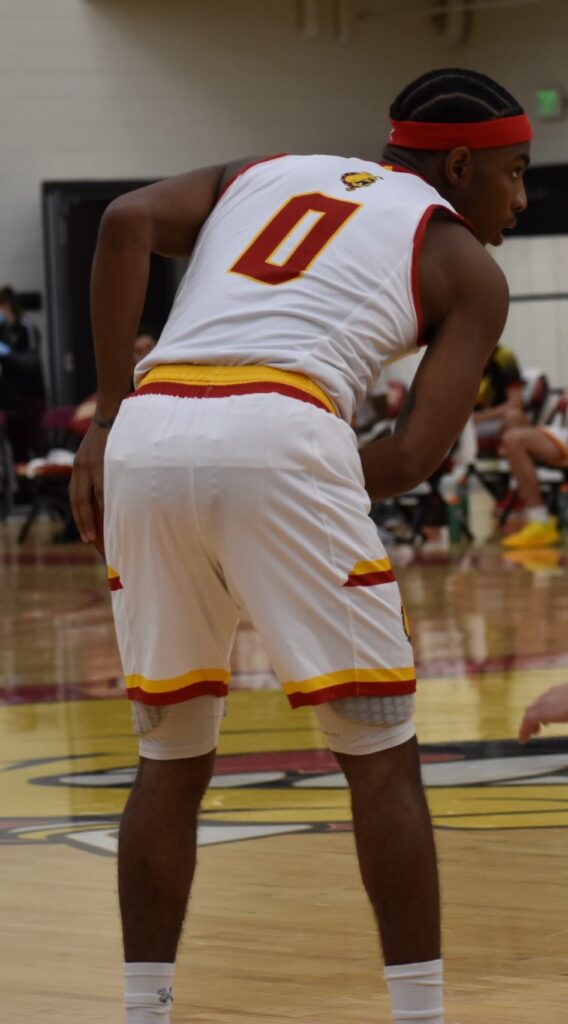 With many different sports seasons being disrupted due to the COVID-19 pandemic, seniors have received the opportunity to come back another season.
Athletes are beginning to rally around the new rules and protocols that have been placed for safety measures in order to continue to play. One of the new rules enacted by the NCAA was a competition waiver for fall and winter sports. Even athletes who competed this past fall will be eligible for an extra year under the ruling.
Ferris State Senior Associate Athletic Director, Internal Operations, & Senior Woman Administrator Sara Higley said this year is looked at as a redshirt year and no one was charged with a season of competition for the 2020 – 2021 seasons.
"All seniors will be able to return next year and use their last year of eligibility," Higley said. "Due to the financial implications this year, the NCAA is allowing those seniors to return and not be charged to the NCAA limits on financial aid and scholarships."
The NCAA stated that student-athletes who take advantage of this opportunity will not count against team scholarship limits for the 2021 – 2022 season. As members of both men's and women's basketball teams have taken hold of this chance.
For the men's side of options, Ferris senior wing Walt Kelser on the Ferris men's basketball team has chosen to come back to have another successful season with his team. Kelser said after he talked to the coaches and his family about his options, it just seemed like the clear choice.
"My family helped me a lot by saying that it would be a good idea to come back and have a more successful year," Kelser said. "They all told me that they would love for me to stay an extra year and that it will help both on and off the court."
This past season Kelser played in 18 games and started in all of them, where he averaged 20.6 points per game. Kelser landed on the All-GLIAC First Team for the second consecutive season after he had scored 30 points or more three times this season. Kelser said his option to come back was impacted by his teammates as well.
 "Just being around the guys every day and competing with them for a couple of years now I have formed a bond that is hard to leave," Kelser said. "To be a part of the program I love, I love everyone that is a part of it and I'm ready to have another amazing year."
While Kelser is excited about his return, he will also look to use this year to grow and work on his craft. Kelser said he wants to come out next season and prove he can do more for the team by performing at his best level. A few of Kelser's fellow Bulldogs on the women's basketball team have also elected to return to Ferris.
The Ferris women's basketball senior guard duo of Shaniya Huggins and Adrienne Anderson have both expressed their desires to return to Ferris.
Huggins has fought injuries the past two years and faced three surgeries in that time. "I did not want to end my career like this," Huggins said. It was vital to Huggins to end her career on a good note because she said that it means everything to her.
"Everyone does not get this opportunity and I did, so I am blessed for this opportunity," Huggins said.
While she weighed her options, Huggins said her mom was the ultimate supporter for her to return to Ferris. Huggins had the decision to make but her mom told Huggins that she had the full support and she wasn't alone as her coach and teammates had her back as well. Huggins said she is thankful she can continue finishing school on top of chasing her dream to play professionally one day.
Huggins teammate Anderson had also been through surgery that forced her out of action. Anderson tore her rotator cuff her junior year and was delayed returning due to the surgery as she chose to sit out the entire 2020 – 2021 season.
"I chose to come back for so many reasons. Academically, I'm a nursing student and I won't finish the program until spring 2022," Anderson said. "Also, because I had the option to come back to a program and a team that I'm just in love with, I couldn't pass that up. The combination of all that led me to decide to stay."
Anderson was also supported by her family, friends, teammates, and coaches as she claimed to have the best support anyone could ask for. As she talked to so many people in her life Anderson's parents have helped her every step of the way by offering her love, support and prayer. Anderson is also thankful for her untouchable friend and unmatched teammates support in this decision.
"The ways they have shown support is enough to make me cry, in a good way. They really do the small things that mean the world and they have the most perfect timing," Anderson said. "Girls that wear the Ferris jersey or have before play a huge part in my support. After explaining my situation and standpoint I got nothing but support and love."
Both Anderson and Huggins expressed how their coaches have helped in the process of return and are eager to step on the court. Of course, to have to senior's return is always helpful for a program that has missed them due to injuries.
Another Ferris athlete outside of basketball has decided to return next fall as well. Ferris senior outside hitter on the women's volleyball team, Katie O'Connell plans to return this fall. O'Connell said her main reason to return was the ability to compete with her team for another year and that she was fortunate to start a master's program this fall. O'Connell said everyone in her life all helped with her decision in one way or another.
"No one really knows what next year will look like but they're supportive if people want to come back," O'Connell said. "They asked me questions about how I want to end my volleyball career and if it's feasible with my classes. And they all helped me figure that out for myself."
Teammates and coaches alike helped O'Connell with her choice as she said even if she did not talk with them the relationships and team atmosphere, they have would make her want to stay one more year to try and achieve something great. O'Connell said when she talked to her coach that all her coach wanted was whatever was best and made O'Connell the happiest.
"It means a lot to be able to end my volleyball career on my own terms instead of a COVID year, but I think it helps all returning players to gain another year of experience in the sport and enjoy another year of playing before entering the adult world," O'Connell said. "Next year is so uncertain but my coach was so reassuring that we would figure that out as it comes."
Due to the changes, COVID-19 placed on the 2020 – 2021 season for volleyball they are in their season during the spring. Ferris women's volleyball team will travel to Wisconsin-Parkside to face off against the Rangers on Friday, March 26, and Saturday, March 27 over the weekend.