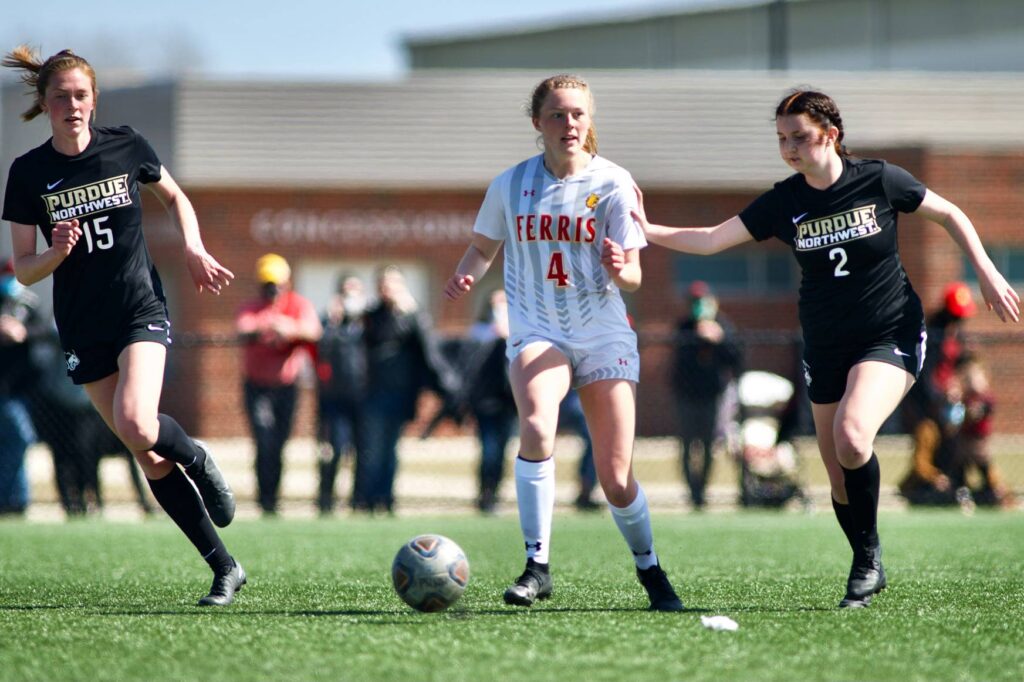 With wins this weekend against Wisconsin-Parkside and Purdue Northwest, women's soccer are off to a hot start to the season. Seeing a dominant 4 – 0 victory on Saturday, the team posted its best performance against Purdue Northwest.
Junior forward Grace Verhage led the team on Saturday with two goals and an assist in the shutout victory. She totalled five points on the day and also totalled three shots on goal.
Two goals already equal the amount of goals scored throughout her 2019 – 2020 campaign, where she scored two goals and three assists, totalling seven points of the season.
Grace Verhage and the rest of the soccer team will take on Saginaw Valley on Friday, March 26 at 4 p.m. Then, on Sunday, March 28 at 1 p.m. the Bulldogs will take on Ashland.