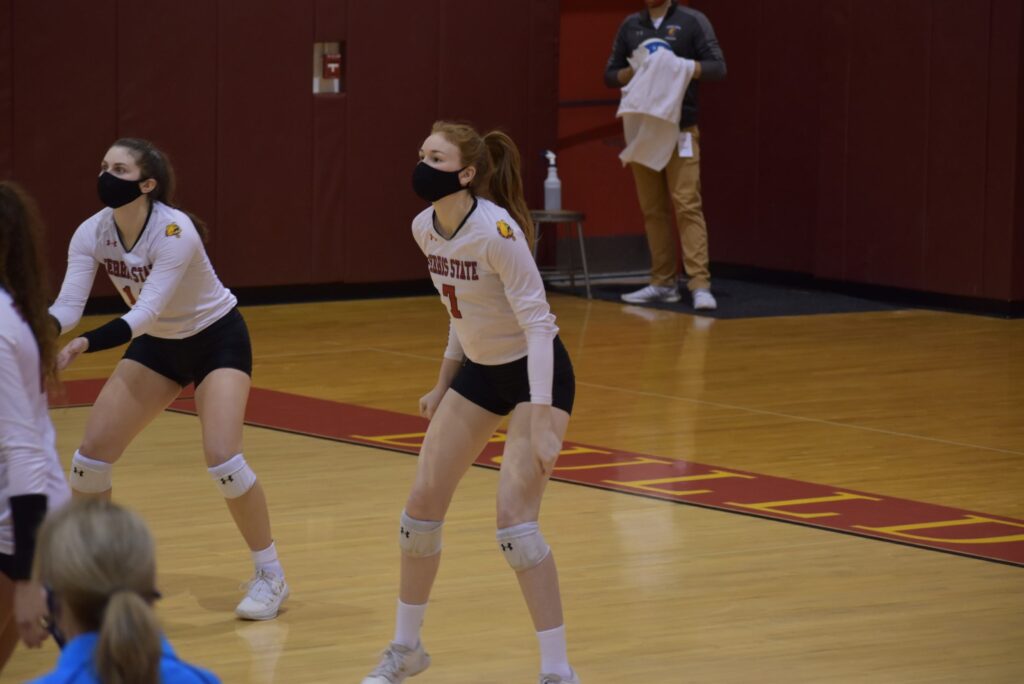 Senior outside hitter Katie O'Connell continued her dominance on the court over the last week.
In game one of the weekend, O'Connell finished second on the team with 10.5 points. She registered seven kills in the 3 – 0 victory over Wisconsin-Parkside.
In game two, O'Connell totalled 16 points, scoring seven more points over the next closest teammate. Ferris would also win 3 – 0 over Wisconsin – Parkside in the contest.
O'Connell currently leads the team in kills with 137, forty more kills than the next closest player.
O'Connell and the rest of the Bulldog volleyball team will wrap up the regular season against Saginaw Valley State on Friday, April 2 at 7 P.M. and Saturday, April 3 at 4 P.M.