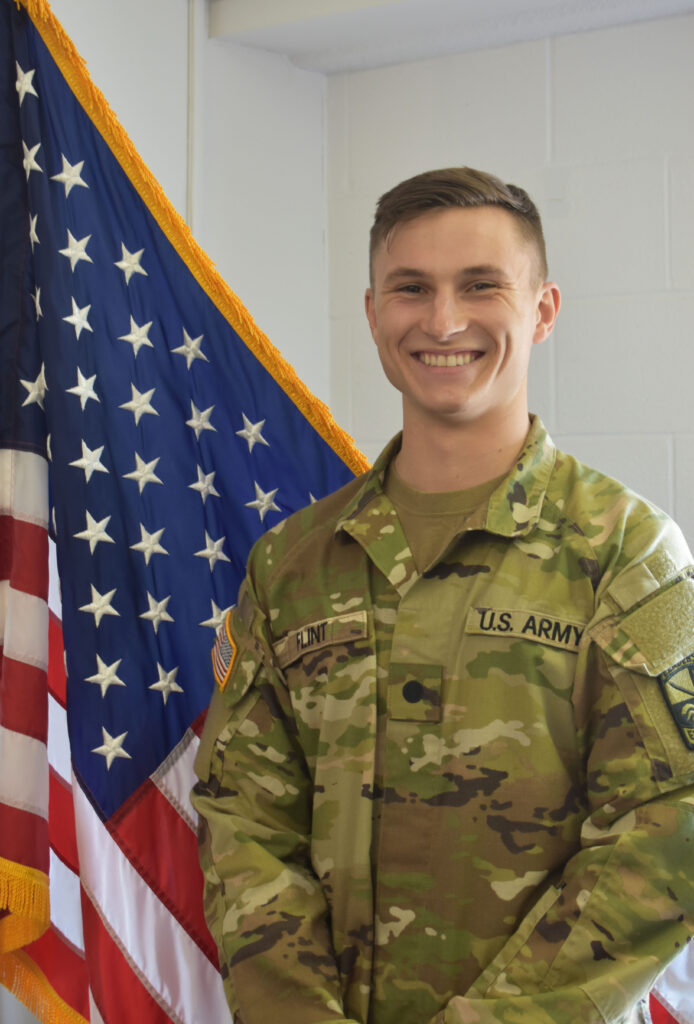 While most Ferris students are in school just to prepare for their future civilian jobs, Reserve Officer Training Corp. students are often participating in regular drills, extended summer training and trips to the armory.
The Ferris ROTC program consists of 34 students and teaches crucial leadership skills through classroom work, leadership labs and physical training exercises as part of their college curriculum. ROTC students remain in regular courses at Ferris in order to obtain degrees in various majors. Students participating in the program can be granted scholarships which cover all or part of tuition in return for active military service after graduation. Graduates are often commissioned as Army Second Lieutenants.
Military Science Professor Randy Wright was enlisted in the Army for twenty years before he retired and began teaching for the Ferris ROTC program. Wright believes that the ROTC program develops student's courage and personal strength.
"What we do is we focus on people that get really nervous and then we put them out front," Wright said. "Most people will get over their nerves the more times they talk in front of people. What we try to do is give people roles where they are forced to do stuff that's a little bit uncomfortable. It helps us internally as a person to get us over our fears."
Wright explained that students must apply and interview to enter the ROTC program and that only select students will receive the various scholarships offered. He said that as you advance through the ROTC program the labs become longer and the training becomes more extensive.
Mechanical Engineering Technology freshman Sean Carl found that Ferris' ROTC program provided him with exactly what he was looking for after high school.
"I've been interested in wanting to serve since I was young, but I also wanted to go to college to pursue engineering, so [ROTC] is the best of both worlds," Carl said.
Carl found that the Ferris ROTC program also provided him with a support system that he was not expecting.
"You will get a lot of support, especially at Ferris. If you have a problem you can go to almost anybody and seek help. If you're struggling with work or with school it's a really good support system and you're also usually being supported with funds from the government so, it's a good thing."
Students in the ROTC program at Ferris see each other daily. Being that the program is so small students grow very close to each other throughout their years at Ferris.
Spending time around ROTC friends is one of heavy equipment sophomore Cole Flint's favorite parts of the program. Flint said that the ROTC program is a great group of people to be around all the time. They are constantly joking and having a good time.
"I really like that everyone there wants to be there. It's kind of unique because all throughout high school people don't want to be there or think it's stupid. Everyone in ROTC is there for a reason," Construction management freshman Cole Krisch said.
Krisch said that if anyone is interested in joining ROTC they should. He explained that the program is much less of a commitment than the army and can act as a practice for what it is really like. For more information about Ferris ROTC visit their College of Business homepage online.