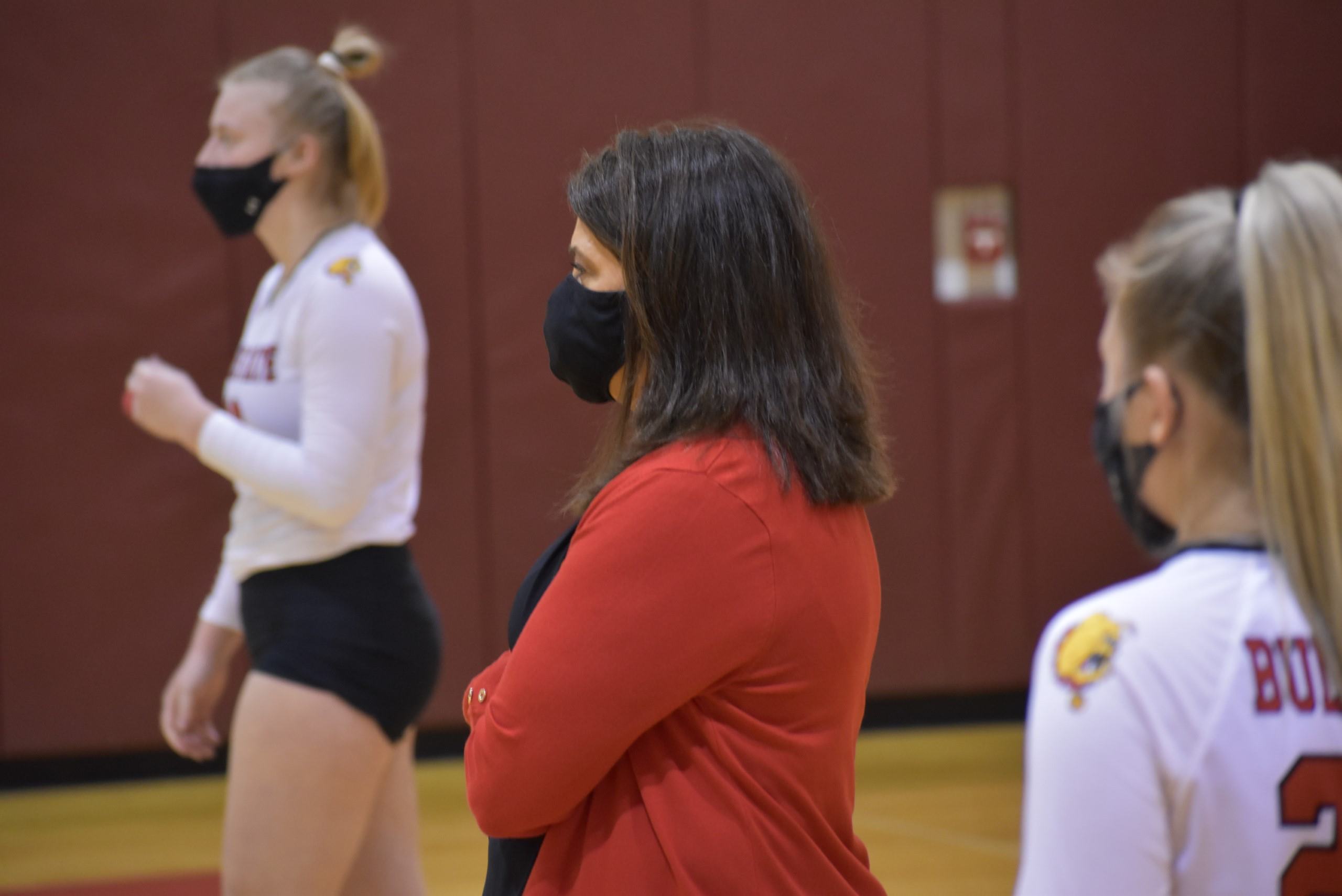 Volleyball wrapped up their regular season with a weekend sweep against Saginaw Valley State, not dropping a single set in the pair of games.
A dominant performance was on display as the Bulldogs took on the 4 – 10 Saginaw Valley State Cardinals. Not facing much of a challenge, the Bulldogs rolled to two 3 – 0 victories. This pushed their records to 10 – 4 to conclude the regular season.
The first match of the weekend saw the Bulldogs win 3 – 0, with the sets being 25 – 15, 25 – 13 and 25 – 18. It was a well spread-out performance for the Bulldogs in this game, with no single player staring in the match. Samantha Herman, Katie O'Connell, and Kira Merkle all had nine points each in the contest, with each player notching eight kills. Keona Salesman also scored 8.5 points in the match. Head coach Tia Brandel-Wilhelm explained the offensive success for the Bulldogs in the matchup.
"I thought our offense was pretty good because we were able to serve them out of system, so it made it a little bit easier on our defense. Today, we actually saw a few things we're trying to work on with our offense, just being better as individual attackers." Brandel-Wilhelm said.
The second match of the weekend was another 3 – 0 shutout, with the sets being 25 – 20, 25 – 11, and 25 – 18. Katie O'Connell scored the most points of any player on the weekend with 12 points, with 11 kills. Keona Saleman was second on the team with 11.5 points. She recorded nine kills in the match.
This was the first time this season that volleyball was allowed to have a few fans in the stands for the event.
The Great Lakes Intercollegiate Athletic Conference (GLIAC) president's and chancellors recently approved a new policy for the spring sports season, allowing institutions only four tickets per student-athlete for the home volleyball team only. In addition to this athletes had to establish 20 feet of separation between the athletes and the fans in the stands. Tia Brandel-Wilhelm commented on the recent addition of fans for the weekend.
"It's great to play with fans for sure. Definietly a long time coming. I think our administration did this in a really safe way. They were really proactive in how they were able to handle the fans." Brandel-Wilhelm said. "I know for our parents especially, and our super fans, this is really important to them, just to be in the gym instead of having to watch this on tv."
The Bulldogs wrap up their season this weekend as they first take on Northwood in the GLIAC Tournament on Friday, April 9, at 4 p.m. If they win that game they will continue their march to a GLIAC championship crown.