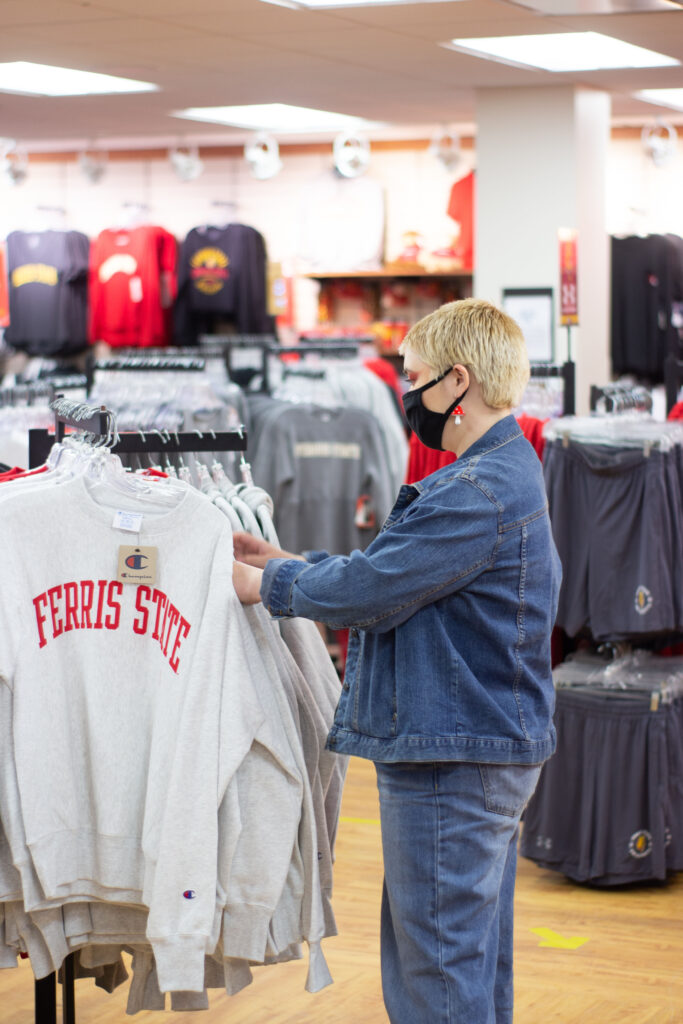 Students will now order their books online with more options after the contract between Ferris and Barnes and Noble expires at the end of June.
The online bookstore will provide students with more options for purchasing textbooks. In addition, the bookstore located in the University Center on campus will be renamed Ferris Outfitters. It will have many different items available for purchase.
"The contract with Barnes & Noble expires June 30, 2021," Ali Molnar, the project specialist in charge of the transition, said. "It was determined [best] to move books online and partner with Akademos to provide the University's online bookstore."
Akademos is an online bookstore designed to provide college students with affordable textbooks. The bookstore offers new, used, rented, and eBook formats for the textbooks. In addition, Akademos provides a guaranteed buyback rate at the time of purchase for textbooks. The store also has school supplies available for students to purchase.
The new bookstore also includes a marketplace for students to sell books to other students at their own set prices according to Molnar. Students will be able to list and purchase books year-round. The marketplace also includes other low-costs textbooks that could be "60 percent off list prices,"
The online bookstore will provide free shipping to Ferris and KCAD campus stores beginning Aug. 16. Students wishing to ship their textbooks to their home address may do so at any time with free shipping at orders over $49. However, books purchased on the marketplace are not included in the free shipping.
When Ferris was partnered with Barnes and Noble, students could still order their textbooks online. However, there were fewer options for buying books. There was also no marketplace for students to buy and sell books directly with other students.
Books sent to campus will still arrive at the store in the University Center. However, the store itself will be undergoing changes over the summer. Ferris Outfitters will be renovated and offer different products starting in August.
"The physical campus store will sell Ferris branded and non-branded apparel, gifts and home décor, snack and beverage convenience items, school supplies, office supplies, technology products, and household convenience items." Molnar said. "The store will close on July 1, 2021 for renovations and reopen in early August as Ferris Outfitters."
Students will be able to use Bulldog Bucks at the physical store when it reopens in August. There will also be an ecommerce site for the physical store. Both the links for the Akademos bookstore as well as the eCommerce site will be available on the Campus Store webpage. The online bookstore will be open for orders for the Fall 2021 semester starting July 26.