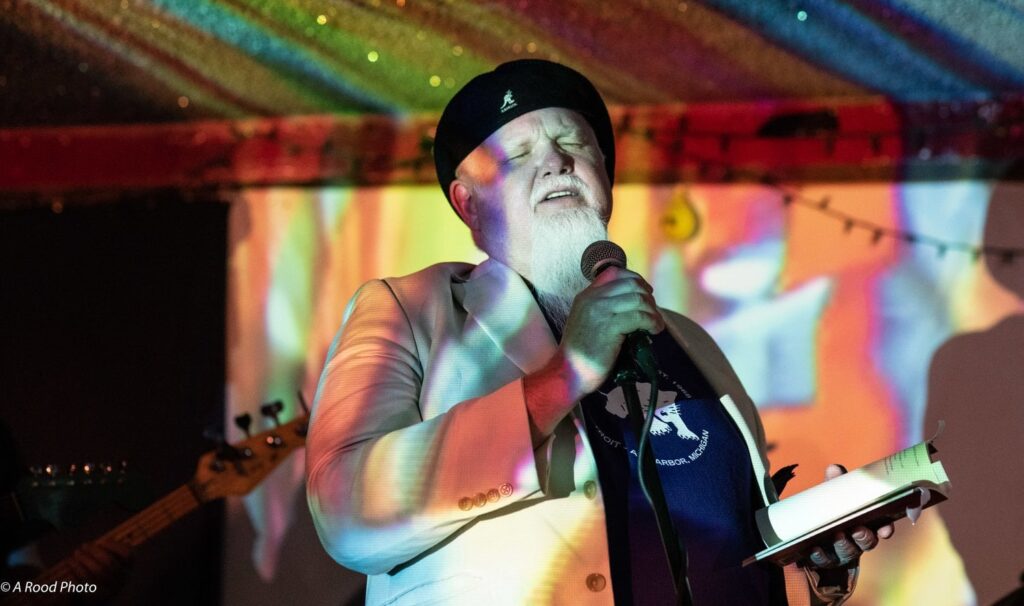 Roughly two decades following the program's inception, Ferris will be celebrating National Poetry Month with a virtual Literature in Person.
Author, professor and literary arts activist M.L. Liebler will be doing a reading of his newly written work for LIP via Zoom on April 12.
"I've been to Ferris many times over the past few decades, and I've always enjoyed the students and audiences I've had there. I like to keep readings interesting and engaging. I plan to do just that," Liebler said.
Having written 15 books and chapbooks, Liebler is the recipient of many awards. His 2009 collection entitled "Wide Awake in Someone Else's Dream" earned him the Paterson Poetry Prize for Literary Excellence as well as The American Indie Book Award.
Liebler has received two Library of Michigan Notable Book Awards for his collections "Heaven was Detroit: From Jazz to Hip-hop and Beyond" and "I Want to Be Once." In the latter, Google Books notes that Liebler approaches current events with "a journalistic eye and a poet's response."
According to Ferris' creative writing coordinator Deirdre Fagan, Liebler's poetry is "deeply imbued with musical rhythms."
Lielber explained that he uses music in his work to make poetry feel inviting and accessible to everyone.
"I'm from a working class background, so I believe in poetry people can identify with and understand… Real words, real images from our everyday lives," Liebler said.
For 41 years, Liebler has been a professor of english, creative writing, American studies, labor studies and world literature at Wayne State University in Detroit. He is also the founding director of both The National Writer's Voice Project in Detroit and the Springfield Arts: Metro Detroit Writers Literary Arts Organization.
While LIP readings are scheduled all throughout the academic year, they are especially anticipated during April, National Poetry Month.
When asked about the importance of National Poetry Month, Liebler referred to poetry as "the bread of life."
"Poetry, like art, is part of our everyday life whether it be in music, film, tv or even various commercials," Liebler said. "It's what we offer each other on a birthday, at Christmas or even when someone passes away. It's in our church liturgies, it's in romance, break ups, and it's how we relate to each other in times of war & peace,"
LIP aims to be a source of education and cultural enrichment for students. Readers and aspiring authors have a chance to encounter different voices and styles, as well as form connections with fellow creatives.
The LIP reading series was first organized by poet, fiction writer and English, Literature and World Languages faculty member Phillip Sterling. Sterling served as the founding coordinator of the event until his retirement in 2013.
Fagan is an author herself and has been the coordinator of LIP since 2015. She explained that every LIP event includes poetry readings and opportunities for the audience to ask poets questions about their work.
"Each poet offers different opportunities to celebrate poetry and poets and will bring their unique perspectives and experiences to their event," Fagan said.
She also believes that we are in the midst of an "exciting time for poetry" with young people as the driving force.
"As Amanda Gorman's inaugural poem and reading at the half-time show of the Super Bowl demonstrates, poetry is seeing a resurgence in popularity, especially among young people," Fagan said.
This is supported by statistics from the National Endowment for the Arts' 2017 Survey of Public Participation in the Arts (SPPA). Between 2012 and 2017, poetry readership among 18-24 year olds has more than doubled. According to arts.gov, this spike in interest is often attributed to social media.
Fagan sees poetry as a deeply emotional art. To her, it is important to take this month as a time for learning and appreciation in regards to all of the many different styles of poetry.
"National Poetry Month is an opportunity to celebrate poetry in all its forms. It is an expression of every emotion in written and performed or read poetry," Fagan said.
M.L. Liebler's virtual event is open to anyone looking to celebrate National Poetry Month by expanding their linguistic horizons. Students may attend by clicking the Zoom link found on the ELWL Department Facebook page or Ferris event web calendar at 7 p.m. on April 12.