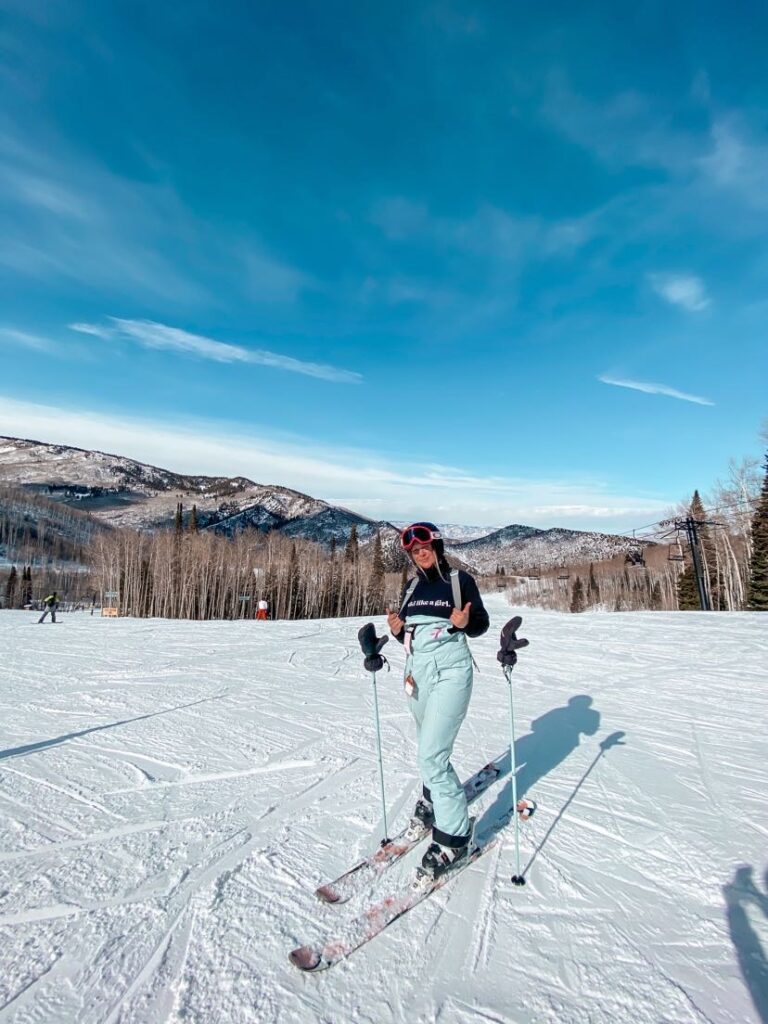 Having a year of fully online classes was a bummer for some students. But Business Administration junior Heather Peacock took full advantage of not having to be in class and hit the slopes any chance she got.
As the current President of the Ferris Snow Shredders ski club RSO Peacock has been traveling Michigan and the United States with the club and friends to ski at some of their favorite resorts.
"We try to go to the Friday college ski nights at Cabarfae Peaks and at Boyne Mountain when they have the six tickets for the price of one deal" said Peacock.
The club also traveled to Colorado this year and plans to go to Wyoming to ski Jackson Hole next school year. Before COVID-19 the team participated in the yearly 'Sardine Special' at Shanty Creek Resort. Participants pack as many people as they can into a car and are charged for only one ticket per vehicle. Peacock said the team is excited for the deal to come back.
COVID-19 did however bring good new experiences for the ski club. Due to the lounges being closed for skiers the club had to improvise and started grilling out and bringing crockpots to eat for their ski breaks. Peacock said that staying outside and cooking for themselves has been one of her favorite things about skiing this year with the club.
During the winter break Peacock spent her time working in her hometown operating the ski lift at Nubs Nob in Harbor Springs. The Resort has also become one of her favorite to ski.
"I like the family atmosphere there as well as the good diversity in terrain," said Peacock, "My second favorite would be Mt Bohemia in the UP just because it is really advanced, and you never really know what you're going to get yourself into. They have a lot of Outback skiing, so you get to ski in between tight trees."
Peacock did not learn to ski these big hills overnight. When she ten years old her dad enrolled her and her sister in ski lessons at Cabarfae Peaks. Peacock originally wanted to be a snowboarder but realized she was much better at skiing. The next Christmas she was gifted her first pair of skis and she has been going downhill ever since. Luckily, Peacock is yet to suffer any injuries on her ski adventures.
"I've never had any big falls but I'm really prone to accidents. I've fallen while getting off the chair lifts which can be really embarrassing. Never anything big, just funny moments that make all my friends laugh at me, it's great," said Peacock.
Peacock is very happy to have learned to ski and gotten involved while in college. During COVID-19 isolation it had especially helped Peacock to be active and get her heart rate up while social distancing. Whether skiing with friends or alone Peacock said that it has helped her escape from stress.
"All of the really important people in my life ski and that makes it a lot more enjoyable,"Peacock said. "My little sister is a really great skier and so is my boyfriend. I've met all of my closest friends skiing, I think that's kinda a flex."
Peacock is excited for her senior year of skiing. She will be running for president of the Snow Shredders for a second time.
If you're interested in getting in on the action contact the Ferris Snow Shredders on their Instagram @fsusnowshredders or their Facebook FSU SnowShredders.