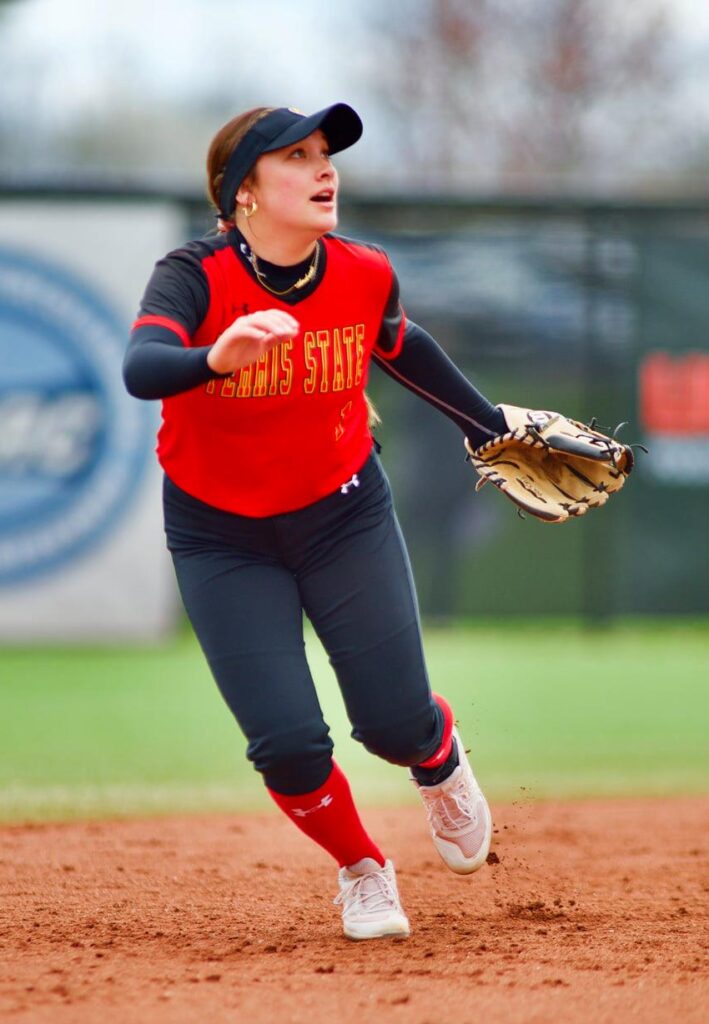 After wrapping up non-conference play with a strong 7 – 3 record, Ferris softball found that wins are tougher to come by in GLIAC play.
The Bulldogs now sit at 9 – 8 with a 2 – 5 record against GLIAC opponents. To begin conference play, they faced nationally ranked #17 Grand Valley and then Northwood in back-to-back doubleheaders and lost all four games.
In the Bulldogs' losses to Northwood on March 24, they were outscored 7 – 2 in the first game and 6 – 2 in the second game. Against Grand Valley on March 27, they lost 6 – 3 in the first game and 9 – 6 in the second game.
Head coach Kristin Janes spoke about the difficulty of the GLIAC conference and how her team views the challenge.
"I love playing in this conference because it's such high caliber softball," Janes said in an interview with Rob Bentley on Ferris Sports Update TV. "Every single ball game is going to be a battle. We expect to see a lot of splits with teams, and we go out to win but we know it's going to be a challenge. I love that and the girls love that. It makes for a very fun conference season."
Sophomore first baseman Kaitlyn Orme said the Bulldogs schedule their non-conference games against "tough teams" to prepare them for league play. She also spoke on her team's start to conference play.
"The GLIAC is a tough conference and at the beginning of our conference play season we have faced a nationally ranked team in GVSU and another hot team with Northwood that was on a 9 – game winning streak," Orme said. "Those games were competitive games that we were just a couple of timely hits away from winning."
Since their 0 – 4 start to league play, the Bulldogs won two of their next three games, splitting a doubleheader with Wayne State University on April 3, and then routing Parkside 16 – 2 on April 7. Their second game with Parkside was tied 6 – 6 in the top of the seventh inning, but severe weather forced the game to be postponed. They will finish that game when Parkside visits Ferris on April 30.
On Saturday, April 10, the Bulldogs were scheduled to face Purdue Northwest in a doubleheader. However, the games were postponed due to expected weather and rescheduled for Monday, April 12.
The Bulldogs played a double header against Davenport Sunday, April 11. They lost both games against the Panthers, knocking their conference 2 – 7 and overall record to 9 -10.
Going forward, Orme said her team must stay focused to get through the remainder of the regular season.
"As a team we need to believe in the process, put in the work, and stay focused on our goals as we approach the second half of conference play," Orme said. "We need to play one game at a time, stay in the present and play each opponent as tough as we can."
To close the regular season, the Bulldogs will play 20 games in 21 days, with their next scheduled games a rematch doubleheader against Grand Valley Wednesday, April 14.