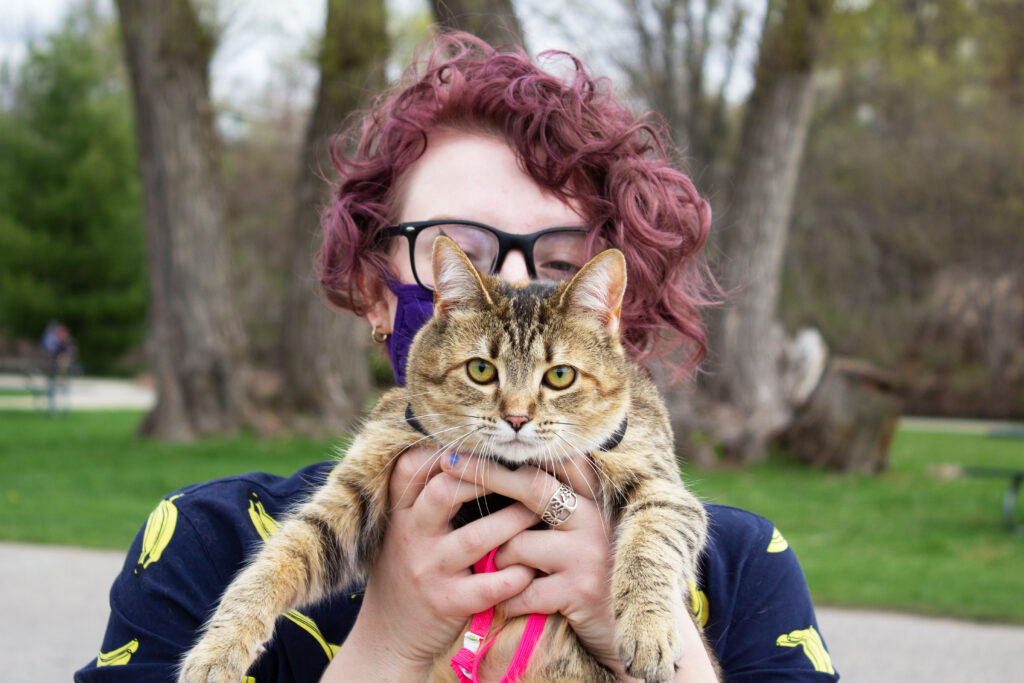 As spring blossoms and the Michigan weather becomes nicer, students are spending their time out in the fresh air after a seemingly long winter.
There are many outdoor activities for students to do as they soak up the sun's rays and take advantage of the coming warm weather. Getting active, especially after a winter of being stuck inside most days, is a great way for the body to feel good and stay healthy.
According to the Centers for Disease Control and Prevention, exercises as simple as going for a walk or as difficult as biking and playing sports can have major and immediate benefits on the body. Activities like these stimulate the brain, which help people think and learn better. Additionally, people can lower their risk of anxiety and depression, as well as improve sleep.
Two students have already started making the most of the nice days by filling their time with all kinds of fun and healthy activities.
Psychology sophomore Sydney Mingori personally enjoys going on outdoor adventures with her cat, Artemis. They take long hikes at the Clay Cliffs trails in Big Rapids.
This pair loves to spend time together. Mingori appreciates that her spirited, little feline companion can also release some of her energy during their fun walks.
"Some days [when] I'm feeling very overwhelmed and overstimulated, I would just like to take my time down a trail or walking by myself, just appreciating nature, listening to music and breathing in that good pine," Mingori said.
Mingori didn't know taking cats on adventures was something people did until she saw videos of people on hiking trips or climbing mountains with their cat. She wanted "an adventure cat" too.
She said that not only is getting active beneficial for humans, it's extremely helpful for cats too.
An article by the Better Health Channel explained that walking a pet can decrease an animal's stress level, lower their blood pressure and build up their muscles and bones. The best part is that they get to explore with their owner while they're getting active.
"It's almost instantaneous," Mingori said about the effect getting active has on her mental health. "There was one day when I felt very burnt out on schoolwork and couldn't focus anymore. I took a jog and immediately afterwards I felt better. It gets you to do something else, it gets you out of the house and it gets your blood pumping a bit. It makes you feel happier.
Mingori wants to explore more places with her cat, like some abandoned ghost towns she's heard about.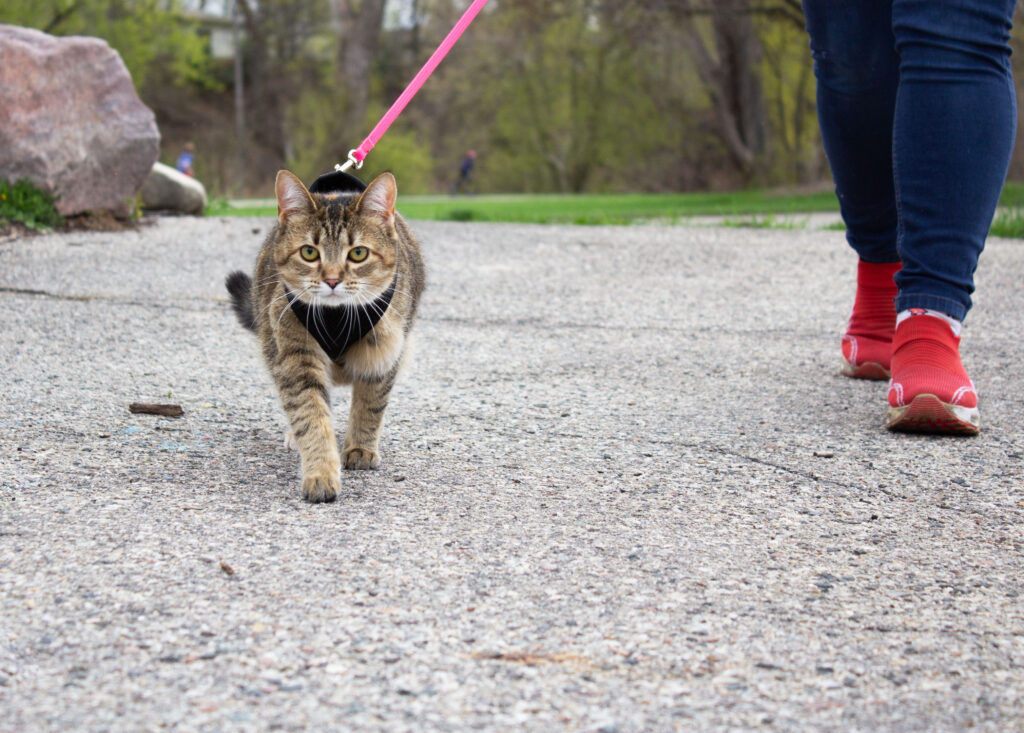 While Mingori and Artemis prefer walking along woodland trails, there are plenty of other activities to keep happy and healthy.
Another student who loves to venture different places is biochemistry junior Keegan Zender, whose favorite outdoor activity is biking.
Whenever Zender decides to get some fresh air he typically bikes for about 15-20 miles in one ride. However, soon he'd like to get out more and bike two or three times a week.
"I've done a lot of biking in my family when I was younger," Zender said. "I have a pretty good bike, so I might as well put it to good use. And I enjoy biking."
Biking also offers a plethora of health advantages. According to Harvard Health Publishing, regularly riding a bicycle can strengthen leg muscles and bones, increase balance and releases endorphins in the brain, making the exercise that much more exciting.
Zender would like to go biking with his friends to make the experience more fun and it could pass the time easier.
He also dabbles in various other outdoor activities, like kickball. Zender recently hosted a game of kickball with his friends, which he plans on doing often in the future.
Many unique opportunities to go outside and get active are available for people who prefer to participate in activities other than walking, biking or kickball.
Rock climbing, geocaching or even playing the Pokemon GO app game can be wonderful ways to leave the house and be active.
The semester is ending and opportunities to step away from the computer screen for a long while to head outside are finally here.