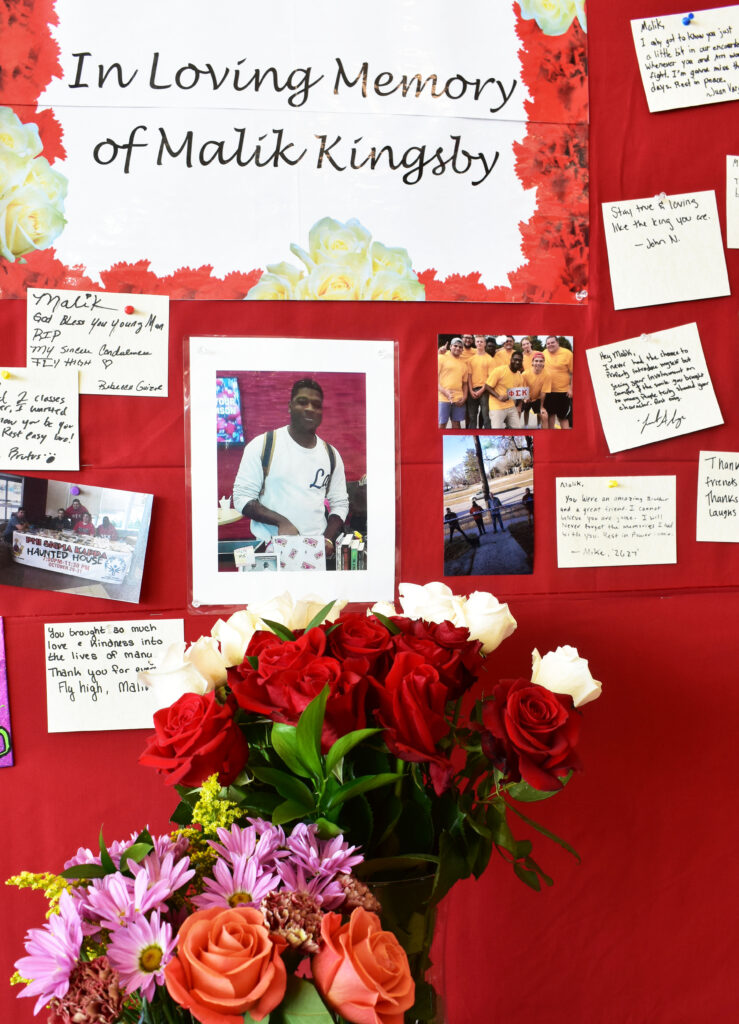 Malik Kingsby was someone who got it when it came to life, that much was clear to his mother, Alise Kingsby, as she heard the tributes to her son after he passed away on Sunday, Feb. 21.
The memorial held for Malik and a lantern release on March 6 meant a lot to Alise, who saw the impact her son had on the Ferris community. Hearing about her son from his friends, coworkers and fraternity brought her happiness to know that her son was every bit the person she hoped he would be.
"To know that he got it, he was really listening and that he was able to share some of the things that I taught him with the fraternity with the community and just things he had learned on his own, is was just amazing to me," Alise said. "He was a life changer. And I believe that he has more in 22 years than a lot of people will do in lifetime. So, that is incredible to me as his mother, to know that, you know, he got it. He got it and so that makes me happy."
Malik was born and raised in Lancaster, California by his mother, who said they had the best mother-son relationship. He had a big heart from the start, and he was one of the happiest people who always had a smile on his face.
The night Alise dropped Malik off at Ferris, they went out to eat and Malik got a text about a party happening and she said "Hm, college party, huh?" and he just laughed and told her he wasn't going to go. "Nah, I'm gonna spend this night with you and I'll go to the next one," Malik said.
Malik was a hospitality management senior and a member of Phi Sigma Kappa on campus, where he was always highly involved. He held nearly every chair at one point, from social to community service.
Journalism and technical communication sophomore Robbie Ridgley said Malik was his best friend and the main reason he joined and enjoyed being a part of PSK.
"He definitely pushed me out of my boundaries. I used to be extremely quiet, I wouldn't talk to anybody but him," Ridgley said. "He just kind of motivated me or put me in situations where I actually had to talk to people and just kind of grow that way, and be more social."
Ridgley said he spent nearly every day with Malik and he was the kind of friend who would always be there, no matter what he had going on. He was the kind of friend who stayed back from the par- ty scene and just talked to the people around him.
"I would like him to be remembered [for] just how open and understanding he was to everybody around him. Because you could always go to him for anything… no matter the circumstance," Ridgley said. "It'd be 3 a.m. and all I'd have to do is ask him if he's awake, so I could vent to him about stuff. He always had time for everyone, he cared for and loved those close to him immensely."
Criminal justice senior Parker Goetz met Malik when Goetz was rushing for PSK in 2017, and their friendship grew deep over the next three years.
Not only was Malik dependable when getting business done in the fraternity, but he was always there for Goetz, or any brother, when something was bothering him or he felt down that day. Goetz, who Malik called "Parks and Rec", said he was the "most dedicated, driven, lov- ing, hard-working man I have ever met in my life" and he was the ideal of what a brother should be.
"Malik showed me that you may hurt or feel like trash for a minute, but that can pass, and that talking about things can help put your life into perspective," Goetz said. "He also showed how important unconditional love is not only to me, but to us as an organization and others on campus. He showed us all that with hard work, you can do what you set your mind to and I think about that anytime I want to give up. His work ethic, character and love is almost unmatched."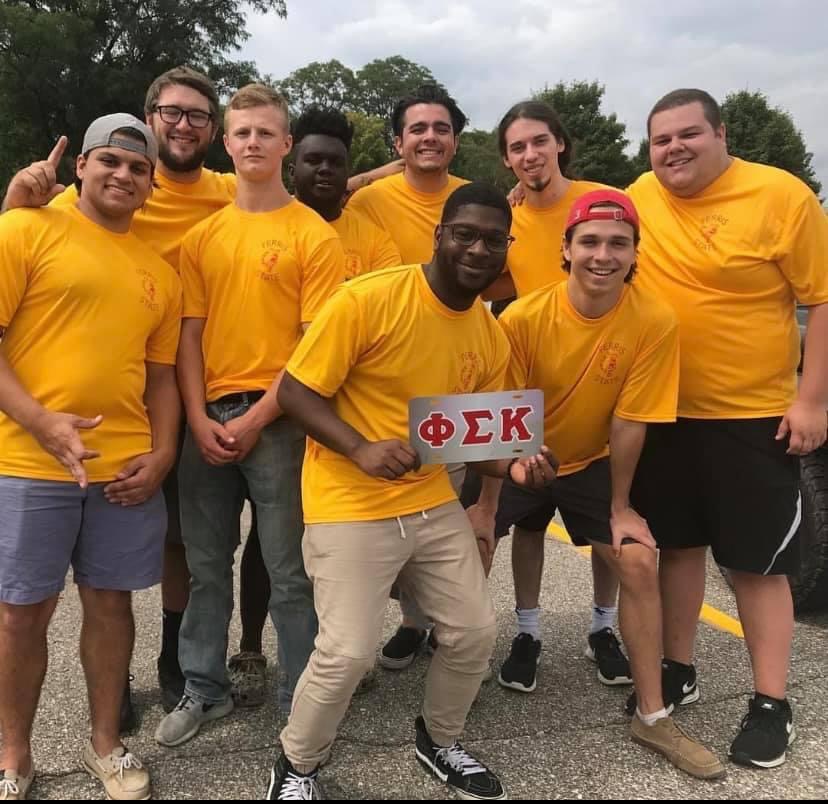 Losing a child is something no parent wants to consider they might have to go through, and Alise said her faith has kept her going.
"Without God, I could not have gotten through this, because this journey is not an easy one, you know, knowing that I'm never going to see my baby again," Alise said. "He's my only son. He was my baby, he was the last one. So knowing that I'll never see him again on this side, it hurts, but it brings me comfort to know that he's on the other side and he's at peace and, you know he's with some amazing people."
Though she lost her son, she gained several more and sees the brothers of PSK as her sons now, too. Though most people will slowly stop checking in after the memorial, Malik's brothers have not. They still check in on her, making sure their adopted mother is doing alright.
"The brothers of PSK have been amazing," Alise said. "Just the random text messages checking in on me, 'Mama Bear', 'Are you okay?', 'Mama Bear, we're thinking about you are praying for you.' It helps."
Goetz said he does feel like they are her sons now, too and it shows where Malik learned his unconditional love from.
"I was one of a few guys that was able to make it out for his service and she called us her sons and I almost teared up a bit," Goetz said. "His family has been great with helping us grieve and us them. I think all around we are all grateful for each other. The continued contact with her and his family has helped everyone heal, knowing we aren't alone in this and the blessing out of the whole thing is that we a have a new family.
"He has brought so many people together and that astounds me still."