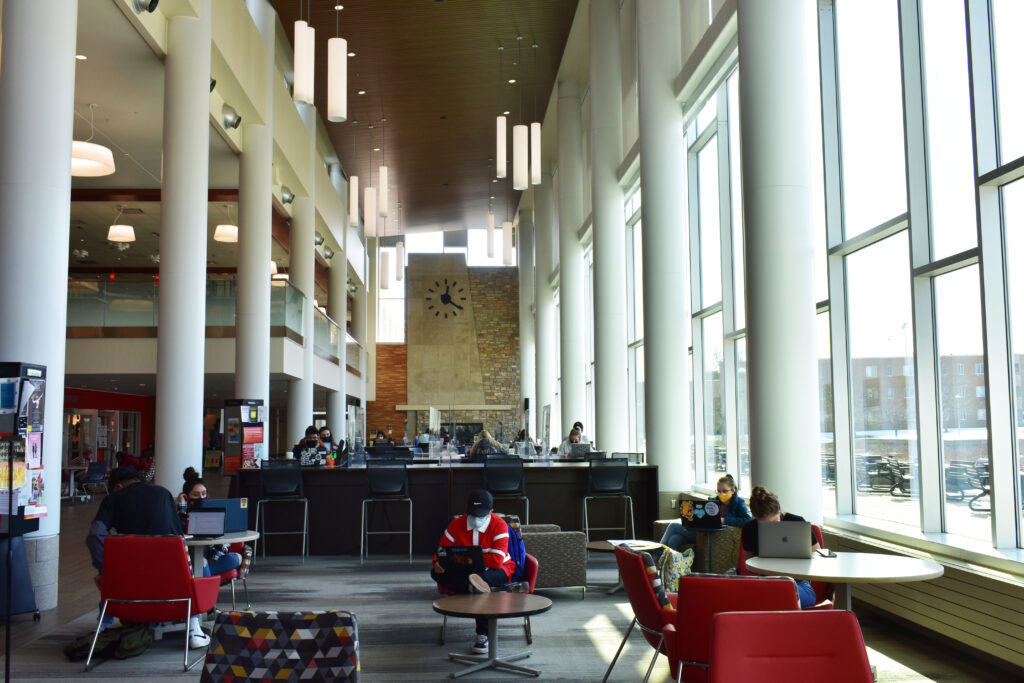 With schools planning to return to in-per- son learning, two Michigan universities have announced that students living on campus will be required to have the COVID-19 vac- cine.
Ferris is not one of these schools, even though the university plans to host 84% of its classes in person for the fall semester.
According to reentry committee mem- bers, the university "strongly encourages" all faculty, staff, and students to receive the COVID-19 vaccine.
"At this time, for our university communi- ty, the approach we are utilizing is to strong- ly encourage our students, incoming or re- turning, faculty and staff to get the vaccine without making it a requirement," Reentry committee member Jeremy Mishler said.
Kaiser Family Foundation an organization focused on national health issues states that most colleges and universities have been "encouraging" but not "mandating" COVID-19 vaccines.
"I would not come back if the vaccine is required," heavy equipment junior Quincee Mahler said.
According to a reentry committee mem- ber, the primary reason for the vaccine not being required is because it was granted an "Emergency Use Authorization" by the FDA.
This authorization makes it so that the FDA ensures that recipients of the vaccine are informed of the known potential benefits and risks. As well as to the extent to which such benefits and risks are unknown and recipients have the option to accept or refuse the vaccine.
According to a MLive report, as of April 9, over 3,500 members of the Grand Valley State university population have been fully vaccinated. GVSU is encouraging all stu- dents, faculty and staff to receive the vac- cine but does not require it.
Central Michigan's COVID-19 vaccine page states, the university has no plan to "require" students, faculty and staff to be vaccinated. However, they strongly recom- mend "every member" of CMU be vaccinat- ed.
Oakland University is the first of Mich- igan's public universities to require the COVID-19 vaccine as reported by MLive.
Oakland university's COVID-19 vaccine page states that their goal is for "every member" of the Oakland university community to receive vaccination by the end of their spring semester. They plan on every student, faculty and staff members to be completely "immunized" before the upcoming fall se- mester.
According to MLive, the University of Michigan has recently passed a resolution supporting mandatory vaccinations for all students, faculty, and staff for the upcoming fall semester.
U of M will require all students who intend on living in Ann Arbor campus dorms to re- ceive the COVID-19 vaccine. Moreover, they expect all students living on campus for next fall to show proof of their vaccination by July 15, according to A4, a division of ClickOnDe- troit.
For campus-related COVID-19 updates and news, keep an eye on your Ferris email inbox.