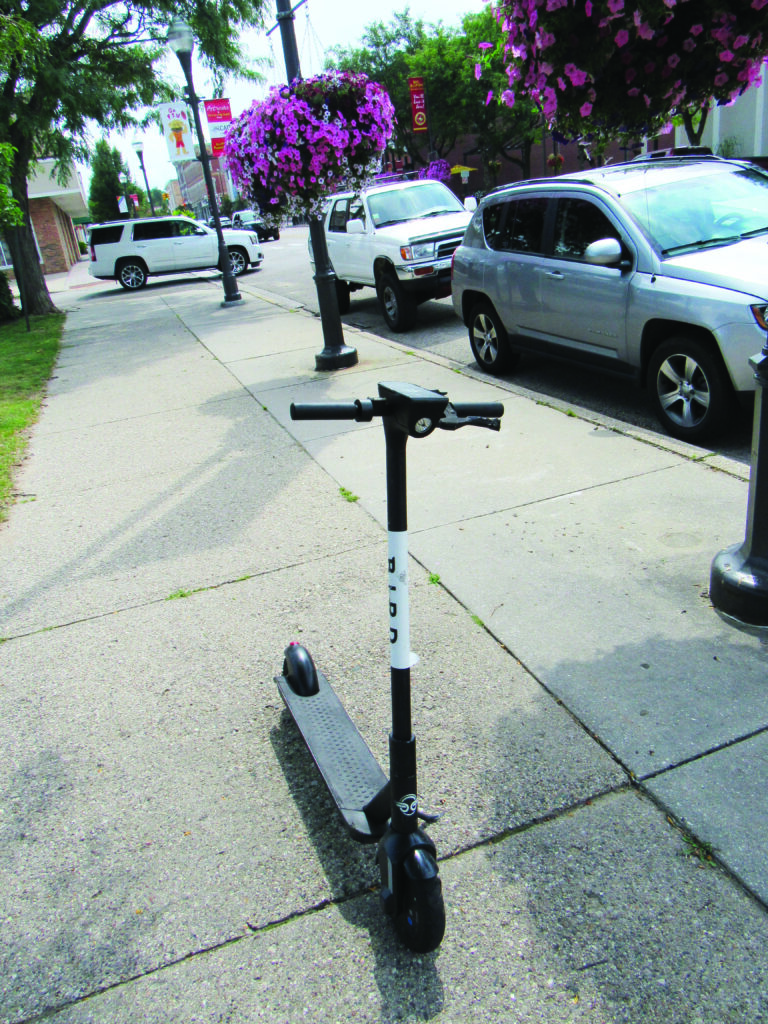 Bird just updated their Big Rapids map to include Ferris' campus as the semester begins. With more than 80% of classes projected to be in-person and this new mode of transportation, campus will be alive again.
On April 5, Big Rapids city commissioners gave a memorandum of understanding to Bird Rides, Inc. to operate a fleet of about 50-75 electric scooters throughout the city, according to the Big Rapids Pioneer.
Ferris' social media manager Sandy Gholston provided some context to the campus update.
"The University gave Bird permission to open its geofencing to our main roads for its users. This permission includes roads around the West Campus Apartments," Gholston said. "We want to remind people to understand and comply with the rules and regulations outlined in the agreement between the users and Bird. Further, we want people to understand that Bird electric scooters are to be used on streets and not on sidewalks."

FAQ's
How do you start them?
Download the Bird app from your preferred app store, create an account and then scan the QR code or type in the short code on the handlebars.

How do you ride them?
Once the scooter has been activated through the app, the rider should place their dominant foot on the footboard, push off with their other foot and hit the accelerator on the right grip. To brake, just squeeze the brake on the left grip. Depending on the generation of the Bird scooter available, they have a top speed of between 15 and 18 mph.
There is also a beginner mode that includes a gentle acceleration feature and a lower top speed for those who just want to cruise.

How much do they cost?
Bird charges the rider a $1 fee to start their scooter, and then between 30 and 50 cents per minute after that. A 15–20 minute ride is suggested to cost $5-7. However, Bird offers what they call Community Pricing. This provides a 50% discount to low-income riders, students, Pell grant recipients, select local nonprofit and community organizations, veterans and senior citizens.
To sign up for the Community Pricing Program download the Bird app, create an account and email proof of eligibility (TIP forms and your government issued ID or your current student ID) to access@nullbird.co.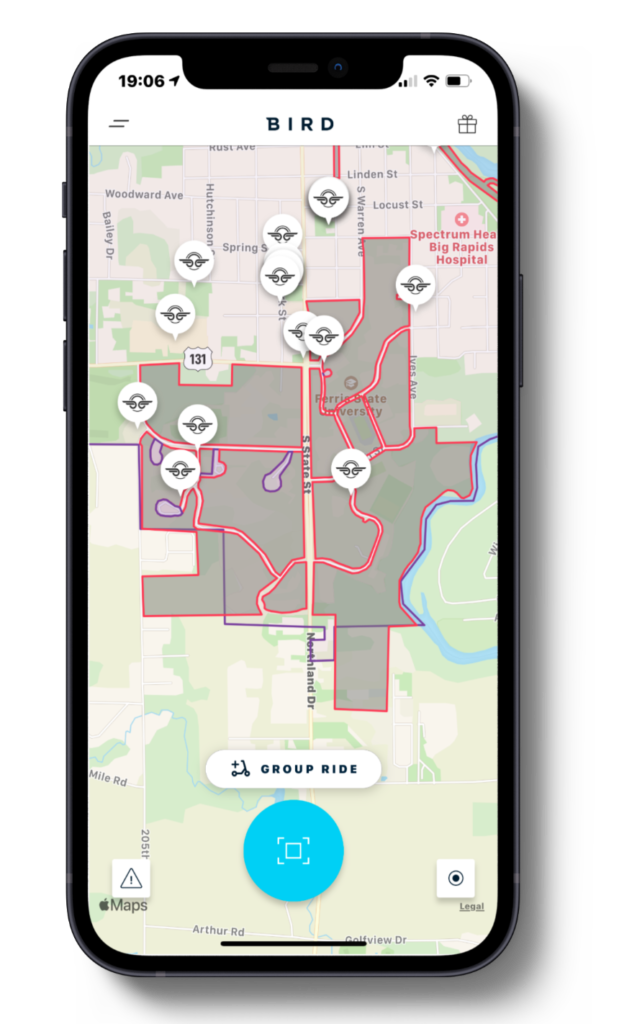 Where can they go?
This question has two answers. In the city, riders are encouraged to use roads with speed limits below 35 mph, trails and, when absolutely necessary, sidewalks. On campus, riders are asked to keep to the road and off sidewalks.
These scooters are also fitted with GPS and cellular technology, so if a rider proceeds outside of the permitted zone the scooter will beep and will no longer accelerate until the rider returns to the ride zone. (See photo for map of the zone)

Where can they be parked?
In the city, Bird scooters can be parked anywhere within the ride zone, however, it is asked of the rider to park them near bike racks and out of the way of foot and vehicle traffic. On campus, there are designated parking zones shown within the app and riders are asked to leave their scooters in these zones if possible.

How far can they go on a charge?
Bird suggests their e-scooters have a 30-mile range, however, real-world testing reveals a range of about 15 miles.

How do they get charged up?
Local fleet managers go around the city and pick up discharged scooters and replace them with fully charged units at designated locations. It has yet to be confirmed as to how the scooters will be laid out within campus.
What if the scooter doesn't start?
If the scooter does not unlock on the first attempt, do not give up, there are a few trouble shooting steps. First, force close the Bird app and relaunch it. Second, make sure that your phone is not weakly connected to a nearby wifi network. Finally, if scanning the code does not work, try manually typing it in.
It started but it won't move?
Make sure that your scooter is within the rideable zone and that you are pushing off when you try to start. If that fails, report it within the app using the caution triangle in the bottom left.