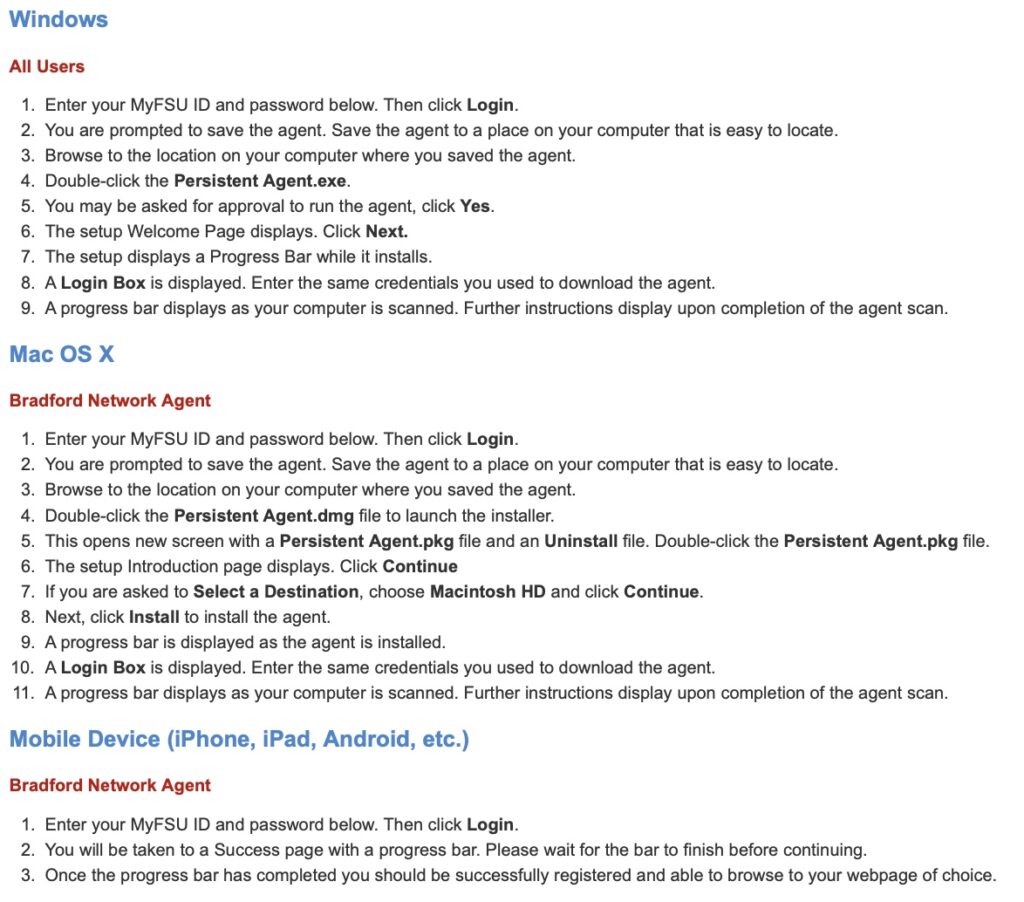 The internet is longer optional in this day and age, however, getting online outside of a standard home network isn't always the easiest task.
Thankfully when students are at their on-campus dorms, getting connected is as easy as retyping the network name FSUatHome for the password.
There is also an ethernet port located in each dorm room on the same box as the COAX port.
When it comes to class buildings, dining halls, the University Center, FLITE and others, it get's somewhat more complicated.
Getting connected to the router is the same as getting connected within a dorm building, just retype FerrisWiFi for the password and you'll be attached.
To actually use the FerrisWiFi network, users will need to open their bowser of choice and try and navigate to a website. This will then redirect the user to a oage where they select whether they are a student, faculty or a guest. For students, follow the instructions pictured on the right.
There are a few outlier situations that need to be handled by IT in the University Center though.
For example, if you are trying to connect an iPad to FerrisWiFi, due to the way that iPadOS handles websites, Ferris' registration portal is tricked into thinking it's trying to be accessed from a Mac.
This will not allow the user to connect themselves as their Wi-Fi address has to be manually added at the IT office.
Other issues that might be ran into consist of trying to use a very old device on the network like an Xbox 360 or PlayStation 3.
Those older systems typically need to be manually registered with IT or used via a wired internet connection.