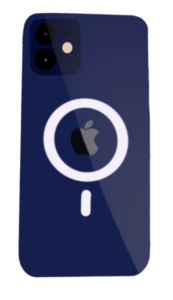 Last September, Apple released the iPhone 12 series of phones with a new and important feature, MagSafe. MagSafe is an array of magnets within an iPhone 12 so that different accessories may be attached.
About eight months ago, I wrote an article titled, "MagSafe: a bust out of the gate." I wasn't impressed with the selection of accessories, and the ones that were out at time of release, or even three months after, were still under baked. But since then, some things have happened.
First and foremost, the third-party case market grew exponentially. Third-party companies started adding the MagSafe pass-through into their cases. No-name brands from Amazon are even getting the pass-through. This allows for available accessories to be used by a wider variety of people, as there is no longer that $50-$60 fee of entry for buying the Apple official MagSafe compatible cases.
Second, and arguably most important, the accessory part of the third-party market exploded. There are now things that I was begging for, like different options for affixing a popsocket to a phone using MagSafe. That just wasn't an option a very short time ago.
There were also other additions, like the recently released MagSafe battery pack. This little device is no bigger than a deck of cards, but it can double the battery of the iPhone 12 or 12 Pro. It also has a nice trick up its sleeve. When you plug in your iPhone at night, if the MagSafe battery pack is attached to your iPhone, it will be wirelessly charged by your iPhone and they'll both be full in the morning, alleviating the need for an extra cord next to your bed.
There are a few downsides to this product, though. Mainly the fact that you can only see the battery percentage of the pack on your iPhone. It also only comes in white, and in the short time I've had it, it's gotten quite dirty. Thankfully, Anker released its own MagSafe battery, and that one alleviates all of the drawbacks, has a larger battery capacity and is $50 cheaper.
There are other nice additions, like the Belkin MagSafe car mount. It has a similar story to the MagSafe battery pack: it's no bigger than a deck of cards, clips into your air vent and holds your phone. However, it was a little disappointing to see that for $40 it didn't also charge your phone. I'm just waiting for the Belkin MagSafe car mount and the Belkin boost up car mount to have a MagSafe Boost mount baby.
I also decided to revisit the Apple MagSafe Wallet, and I must partially take back what I said originally. It can stick well to a case, so long as that case is leather. It's not the best solution, but if you want to sit around and wait for them to patina, they will look fantastic and serve you well.
I personally have swapped many of my accessories for MagSafe compatible ones, and I couldn't be happier. All my power comes through MagSafe. I use the wallet and popsocket mount daily. I can't wait for this to expand, and I am happy to say that, for once, I think a phone manufacturer nailed attachable accessories as well as anyone will be able to for the foreseeable future. If you've got an iPhone 12 model, or plan on upgrading to the next generation iPhone, I highly recommend investing in this new technology.