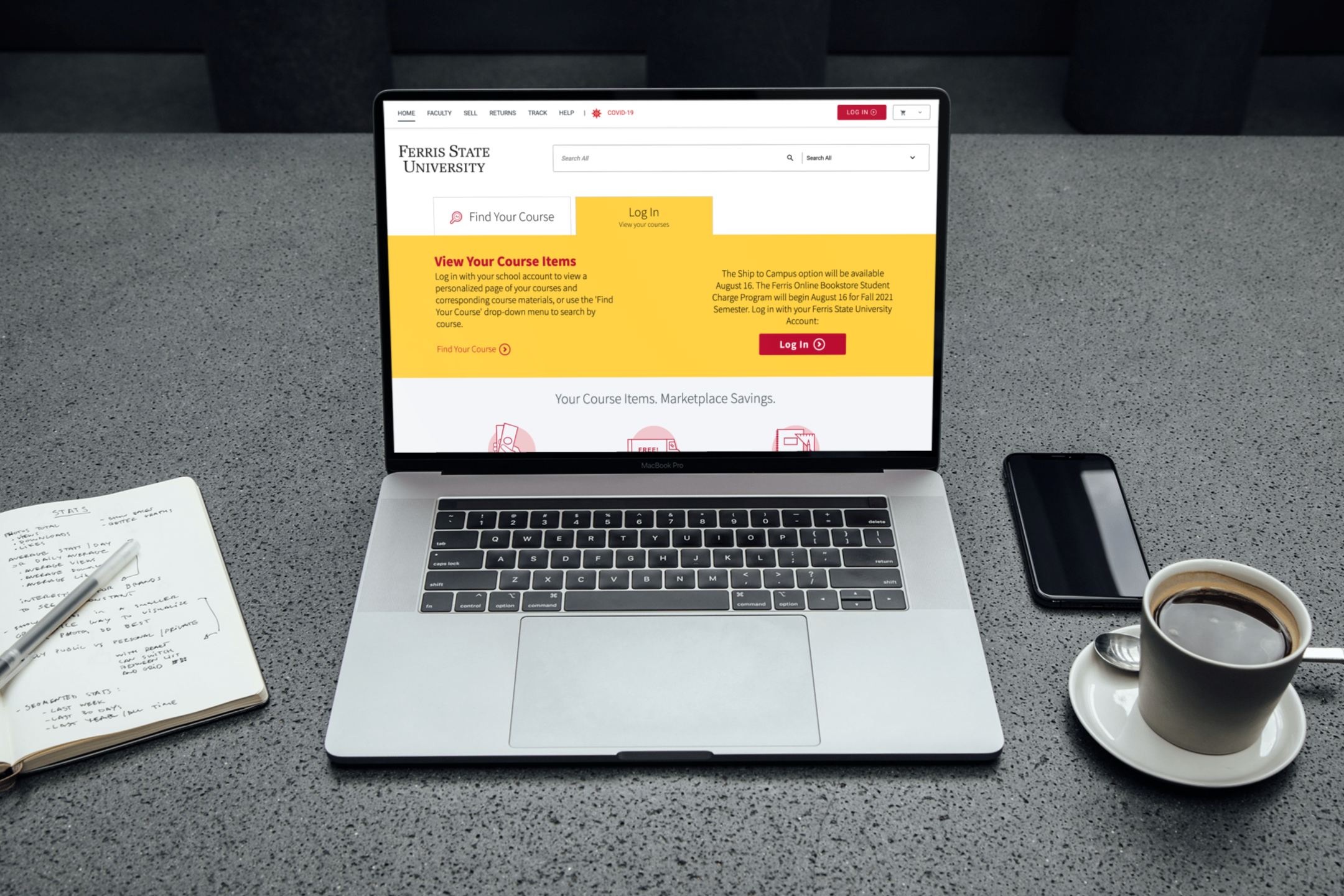 As of June 30, 2021, Ferris' contract with book retailer Barnes and Noble has expired. In its place, the online bookseller Akadem- os will handle present and future textbook sales. The former University Center book- store location has been remodeled and re- named Ferris Outfitters.
Presiding over this transition as project specialist, Ali Molnar explained that the physical location of Ferris Outfitters will still sell Ferris apparel, gifts and home décor, as well as snacks, office supplies and house- hold items.
Chris Boyster, vice president of sales and marketing at Akademos, believes that there are three main benefits to a fully online bookstore: easy access, a wider selection, and reduced cost.
"Students do not have to come to campus and wait in line to buy their books – they can easily shop online at any time, day or night, and use financial aid to pay. This has be- come even more important during the pan- demic when every physical store had to shut down and students were unable to come to campus," Boyster said.
To order required course materials, students must first locate the online store through MyFSU. After logging in with their ID and password and selecting the "Student" tab, the next step is to select "MyRegistration." This will give students the option to lookup their materials under "Course Textbook Information."
Students will then be taken to the Fer- ris State University Online Bookstore. Once logged in, they may browse course materials and school supplies. To find a personalized list of required textbooks, students can se-
lect "View your course list."
At this stage, all textbooks are presented
and organized by course. Students have the option to order new, used, eBook, rental and marketplace materials. The Marketplace guarantees low prices for students by order- ing from trusted third-party sellers, making prices more competitive.
Students may also use marketplace to buy and sell their textbooks at any point throughout the year. A feature that Barnes and Noble's previous online bookstore lacked.
Once all desired materials have been added to the cart, students may ship their books to their house, apartment, or direct- ly to campus. Free shipping is available for students on purchases over $49, excluding marketplace materials.
To finalize the purchase, students may pay with a credit or debit card, or utilize the
Student Charge Program. Until Sept. 9, stu- dents can charge up to $500 worth of mate- rials from the online bookstore.
Bookstore expenses will then be added to the student's university tuition e-bill. If a student has enough excess financial aid to cover the purchase, the charges will be paid before a refund is issued. If financial aid is not being used, students will pay the balance on or before the due dates of their respective payment plans.
Boyster explained that a virtual store is less expensive to operate than a physical location, which translates into more savings for students.
"Akademos was founded by a professor who saw the negative effects the rising cost of books had on students," Boyster said.
For over 20 years, Akademos has aimed to reduce costs and increase student pre- paredness.