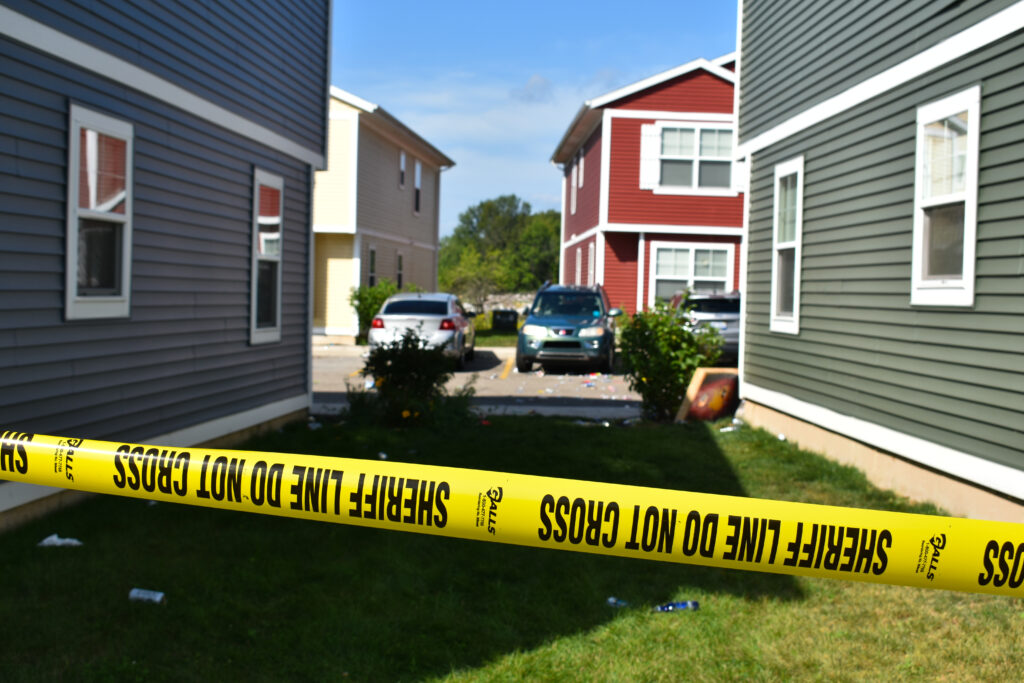 Police in Mecosta County are investigating after a 20-year-old male sustained head injuries from an assault early Sunday, August 29.
Shortly after 1:30 a.m. law enforcement officers responded to a report of 2 shots fired at Campus Creek Apartments.
According to the sheriff's report, the deputies found the victim on the ground bleeding from his head. They discovered that a fight had broken out and the victim was beaten by 3-4 people. During the fight an unknown suspect shot 2 rounds into the air with a handgun.
The suspect has not currently been identified. He is described as a light skinned black male, who is approximately 5'8" and has a tear drop tattoo under his right eye. At the time of the incident, he was wearing a purple shirt and a purple ball cap turned sideways.
Anyone with further information that might aid in the investigation is asked to contact the Mecosta County Sheriff's Office at 231 592-0150 or by using the tip line on their website.