Correction: This photo was incorrectly attributed to the Torch archives, it was actually taken by Multimedia Editor Cassidy Jessup.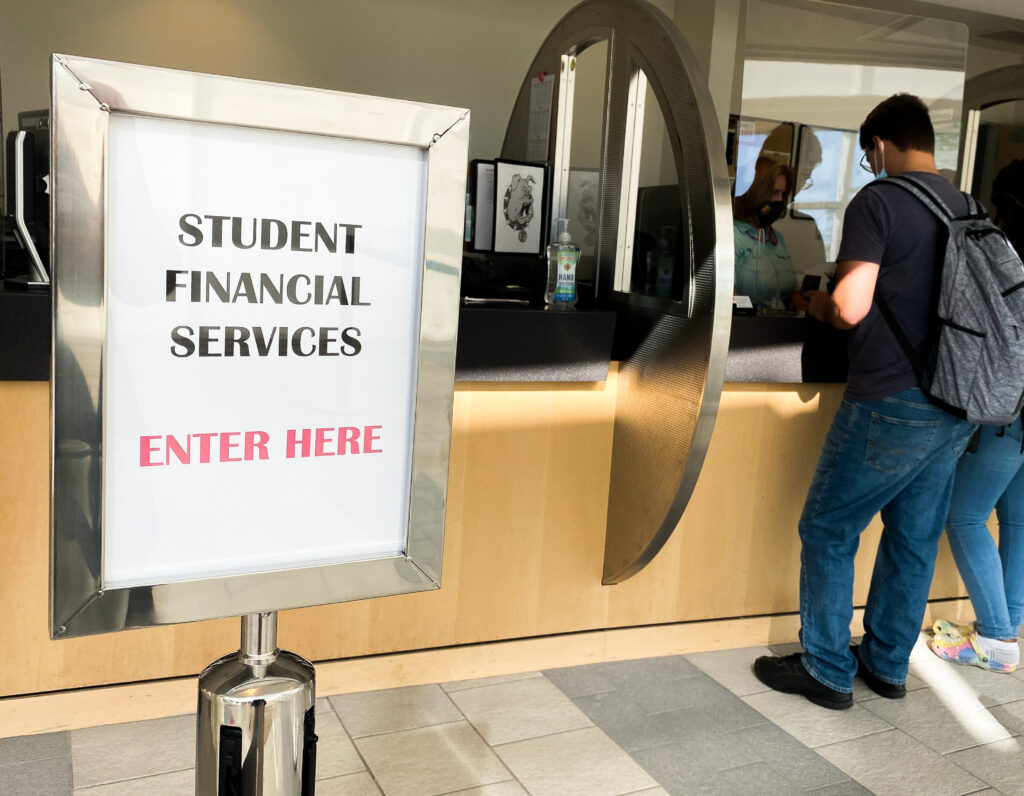 Ferris State has received HEERF III grant funding to provide further aid for students this upcoming fall semester.
The Higher Education Emergency Relieve Fund III (HEERF III) is authorized by American Rescue Plan (ARP) to support students and ensure learning continues during the pandemic.
The amount received for Ferris State University is $14,442,305, according to Dean of Student Life Joy Pulsifer. Ferris provided students the HEERF III grant of $1000 that can be used for expenses such as tuition, food, housing, course material, technology, health care, and childcare.
Sophomore Samantha Rodriguez stated that she used the grant to aid in tuition payments and it offered support.
To be eligible for the grant students must be in a degree program, registered for at least 6 credits for the semester, and who are not dual-enrolled high school students. The grant was given to students regardless of whether they completed a FAFSA or are eligible for Title IV.
HEERF III distribution prioritized students enrolled at least half-time in a degree program who have the highest financial need based on Pell Grant eligibility.
Pulsifer stated, the $1000 grants Ferris distributed ensured they could provide to all eligible students. As well as ensure Ferris can provide students with similar grants this upcoming spring semester as well.
HEERF III does not need to be repaid by students due to the funds being federal stimulus that does not have to be paid back, according to Ferris HEERF III FAQ page.
The ARP requires that institutions both receive and provide funding in financial grants to students, per Pulsifer.
According to the U.S. Department of Education, the ARP was signed into law on March 11, 2021, and distributed $39.6 billion to higher education institutions.
The ARP consist of federal grant dollars that go straight to students in the case of an emergency according to the Ferris grant page.