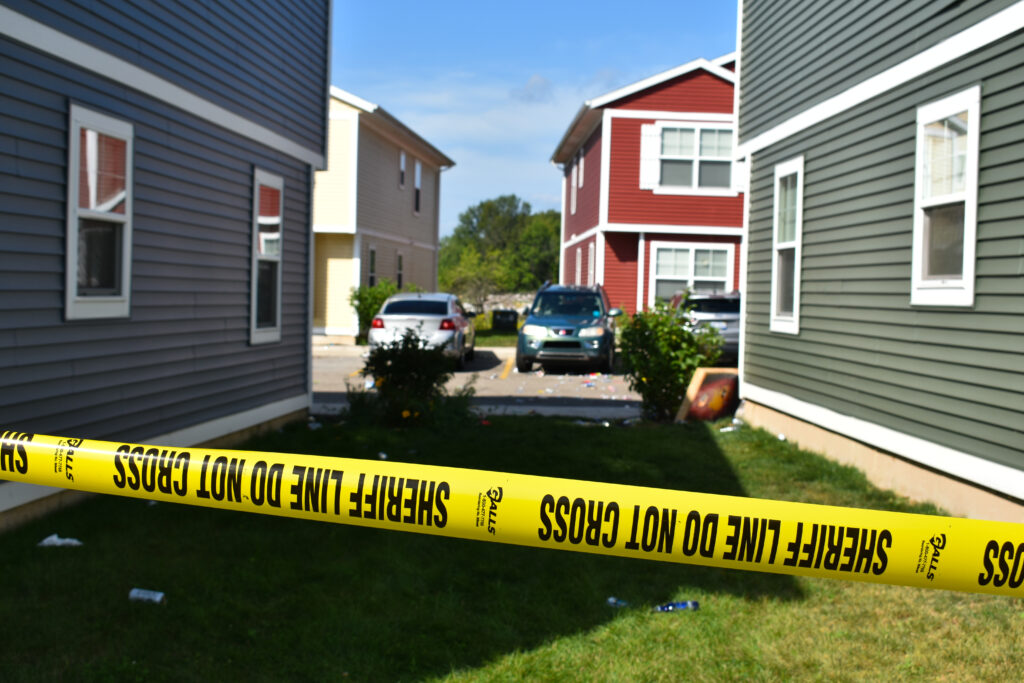 Early Sunday, Aug. 29, police were called to Campus Creek apartments to a party where a fight broke out and a gun was fired.
A 20-year-old male sustained head injuries after being beaten by three to four people. He was taken to Spectrum Health Big Rapids Hospital with non-life-threatening injuries. The pistol was reportedly shot into the air and didn't injure anyone.
As of Friday, Sept. 3, Sheriff Brian Miller, who is heading up the case, said they are still looking for the suspects.
"We have a couple of persons of interest that we are looking to make contact with who may have been responsible for the assault that took place before the firearm discharged," Miller said.
Miller added that the primary suspects are a couple of young men from the Muskegon area who were not Ferris students.
While the suspects, as well as the victim, weren't from Ferris, many Ferris students attended the party as a part of the welcome weekend festivities.
One student who was in attendance explained that she was inside a friend's apartment for most of the night but had stepped outside to meet her boyfriend when she saw the gun being raised into the air and heard the shots.
"When the gun was fired everyone who was in the area fled immediately in opposite directions to get as far away from the gun as possible," the student said.
Back in her friend's apartment, they watched as the police arrived and taped off the crime scene, and the ambulance came to bring the victim to the hospital.
"I've been in situations where fights have broken out, but the gun being used was new. I don't think I'm nervous about going to parties in the future, however, large crowds outside like the one I was at will probably bring some hesitation," the student said.
While the fight took place on the Campus Creek grounds, most people there were not residents of the apartment complex.
The Torch reached out to Gary Offenbacher, Executive Vice President at Continental Management LLC, the management company for Campus Creek who has not yet responded with an official comment.
Anyone with further information that might aid in the continuing investigation is asked to contact the Mecosta County Sheriff's Office at 231-592-0150 or by using the tip line on their website.