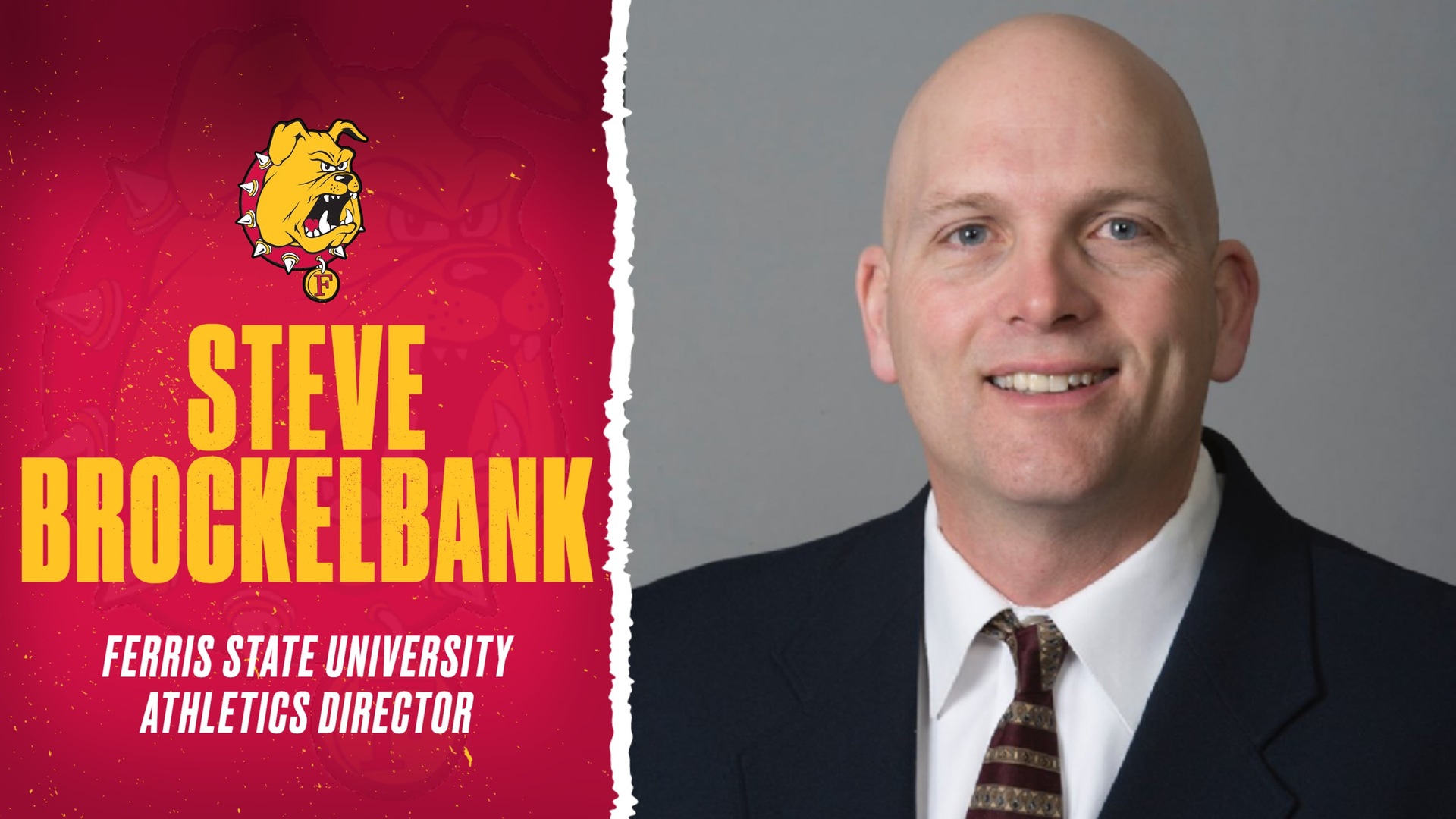 Ferris State University has found their new athletics director. Vice President for Administration and Finance Jim Bachmeier announced that Michigan native Steve Brockelbank has joined the Bulldog nation.
Brockelbank will replace Perk Weisenburger, the current athletics director for Ferris who is retiring in October after more than a decade of overseeing a department that includes 17 varsity athletics programs. Brockelbank wants to continue to strengthen Ferris' culture while showing what it means to be a Bulldog inside and out of athletics. With his commitment to supporting Ferris student-athletes in their o
wn pursuits, Brockelbank wants to foster championship cultures and tradition that will carry on after his time is over.
"I am honored and grateful to serve Ferris State University as the next Director of Athletics," Brockelbank said in a Ferris News press release. "I want to thank President Eisler, Vice President Jim Bachmeier, and the search committee for this opportunity. It was evident in the interview process that Ferris is committed to building champions academically and athletically. Ferris impacts students and student-athletes for a lifetime."
Brockelbank landed on Ferris's radar due to his success level at the high school and college levels over the past 30 years. Brockelbank graduated in 1991 from Eastern Michigan University and has two master's degrees, one from Grand Valley State, and another from Spring Arbor College.
Eastern Michigan Universities football team hosted Brockelbank as a three-year star, who landed on the All-Decade team of the 1980's. After his playing days, Brockelbank landed a junior varsity coaching job at Kenowa Hills for two years (1991-1992) before he moved up to the next level.
From there Brockelbank became the offensive line coach at Wayne State University. Brockelbank went on to Hillsdale college and served as a coach and director of athletic facilities before he moved back to high school in Ludington. In 2004 Brockelbank joined Grand Valley State University as an assistant head coach, offensive line coach, and a recruiting coordinator as he helped win national championships in 2005 and 2006.
His final stop before Ferris, Brockelbank served as associate athletic director for communications and administration at Miami University in Ohio where he was an associate athletic director for multiple sports.
"We are thrilled to welcome an athletic director with the experience and track record of success that we have found in Steve," Bachmeier said. "Ferris State Athletics has raised the bar for success, in athletic competition and the classroom, and we're confident that Steve is the right person to take on leadership responsibilities in guiding our athletics efforts."
Ferris coaches had many things to say about the new hire as the Ferris basketball, football, volleyball, and hockey coaches spoke on Brockelbank's hire.
Ferris hockey coach Bob Daniels said Brockelbank has big shoes to fill but has an amazing amount of experience. Head basketball coach Andy Bronkema believes that Brockelbank's hire was treated with great priority by not only the university but also the committee that did a wonderful job.
Ferris head women's volleyball coach Tia Brandel-Wilhelm said that the Bulldogs have the chance to celebrate both Weisenburger and Brockelbank as they are both huge to the Bulldog family. Finally, head football coach Tony Annese said Brockelbank brings tremendous experience that is invaluable for the department of athletics.
"In a pool of strong candidates, Steve stood out and made a great impression on our search committee and others involved in this hiring process," Bachmeier said.
Brockelbank will be joined by his three daughters (Hayley, Madisyn and Morgan) and his wife, Heidi. Monday, Oct. 11 will mark Brockelbank's official start of his time at Ferris.