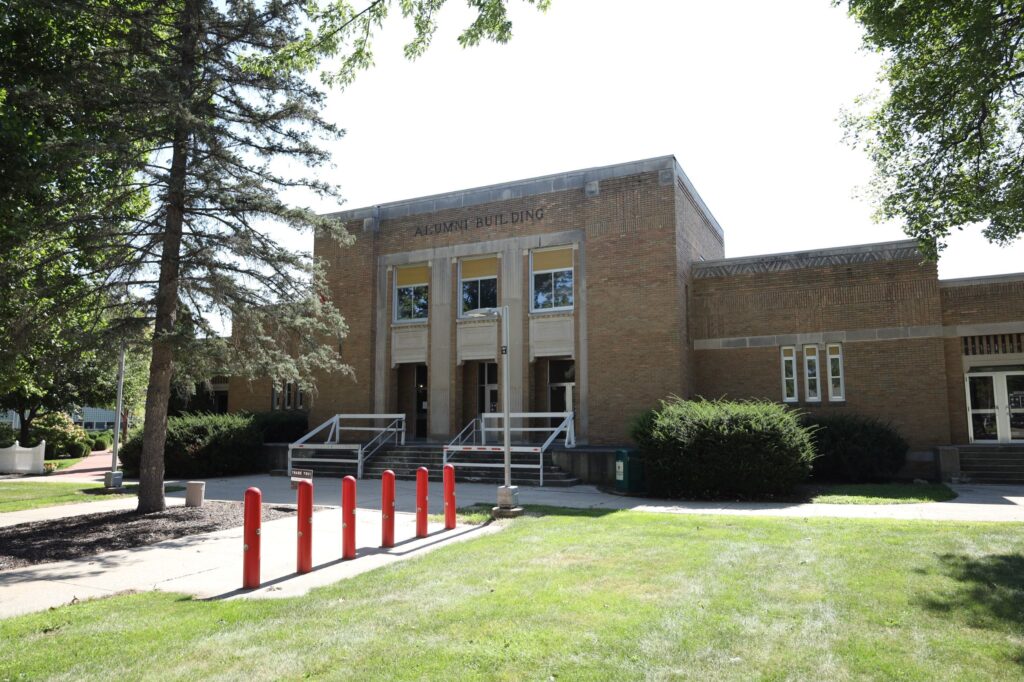 The Ferris State Alumni Building, located at the north end of campus, will be closed for construction at the beginning of next year.
The construction project appears to last until September 2022; the building will return to full occupancy in November of the same year. The construction will build more office spaces for various campus groups, including IT, University Archives and more.
"Information Technology Services (ITS) is…in [the] West Building, which was built in 1952 and needs extensive renovation…to continue to support …ITS," said Karen Simmon, a project manager who works with facilities management. "After carefully studying multiple options, the University determined that the best option is to raze the West Building and renovate the Alumni Building."
The construction will also allow the Alumni Building to undergo needed maintenance. It will also renovate the restrooms in the building and improve them to accommodate individuals with disabilities. The construction will also add elevators to the Alumni Building.
In the current plan, the first floor of the Alumni Building will house offices for project management, network services, architecture, applications, central IT admin, university archives and Gold club. It will also include shared spaces, consisting of break rooms and conference rooms. The second floor will house cyber security.
The plan also includes relocating the data center and destroying the West Building in the summer of 2023. The West Building would have had to undergo significant renovations for the IT department to use it. The total budget for the project is $12.5 million. The plans are on the facility management page on the Ferris website.
Construction on the building should have little to no impact on student life. Its location on campus should not impact student travel time for classes.