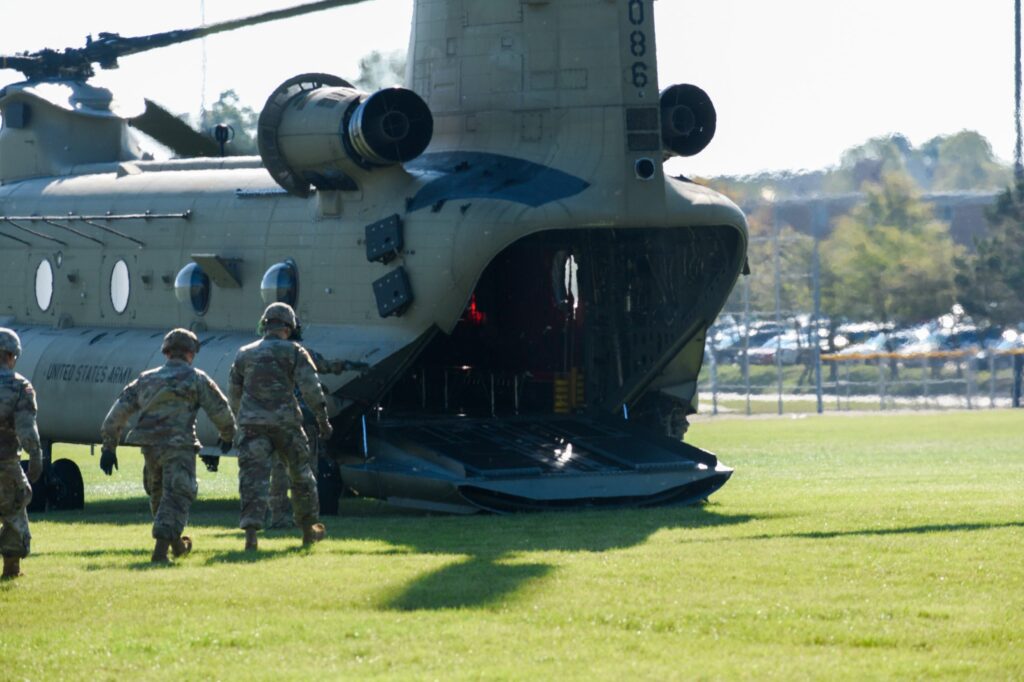 On Friday, Sep. 17, the Ferris State University ROTC loaded up the cadets on two chinook helicopters to their training at Fort Custer.
The Reserve Officers' Training Corps (ROTC) at Ferris is taking all 42 cadets to Fort Custer, in Battle Creek, for training. It is about a 45-minute flight where the cadets will perform land training, field training problems, leadership exercises and missions. The two Chinook helicopters landed on the IM fields on campus after delays due to early morning fog.
"It's great training[,] and this is awesome for these cadets to be able to experience flight with a chinook helicopter," said Sgt. Maxwell Neubauer.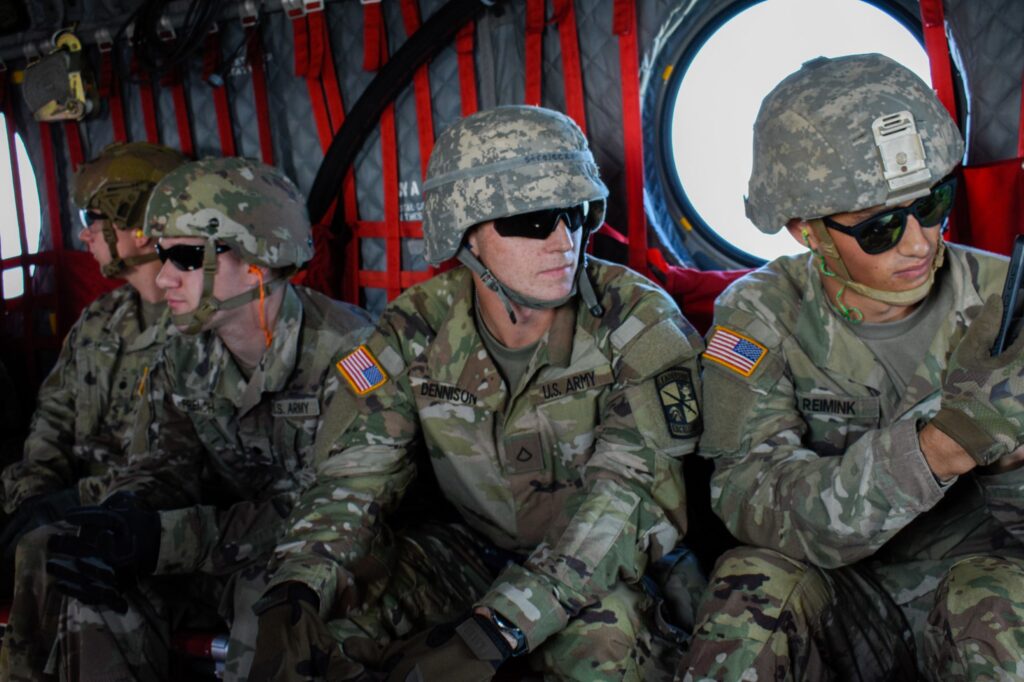 Sgt. Neubauer led the cadets to the training down at Fort Custer alongside cadet battalion commander Bryan Tenecyk and fellow recruiter Sgt. Badley Plaska. The training prepares cadets to be officers in the army. This training includes leadership exercises and tactical lessons such as rifle training, obstacle courses and warrior skill track training.
The cadets spent days prior on cold load training, which shows the cadets the benefits of the aviation branch. Cold load training teaches cadets how to enter and exit an aircraft and the steps from securing oneself to knowing the safety risks.
Commander Teneyck claims that "once we land, we're going to reconsolidate everybody[,] get accountability and then start our training schedule."