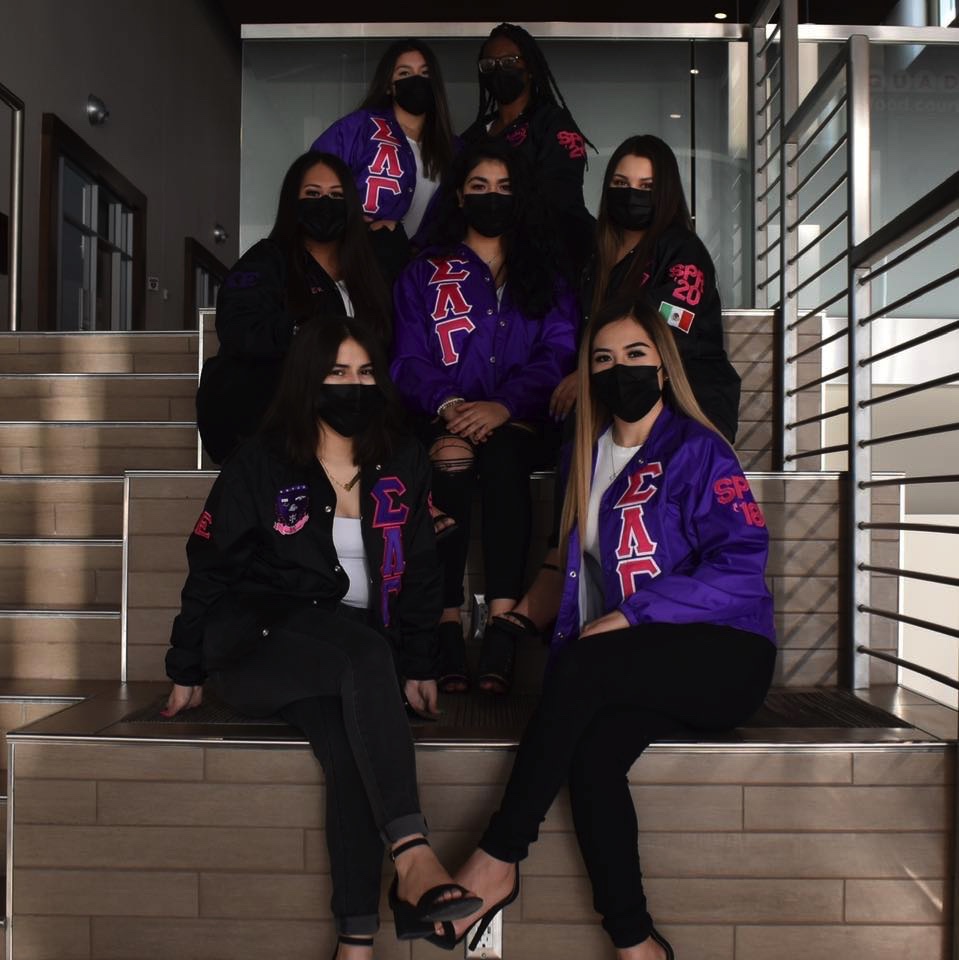 Sigma Lambda Gamma (SLG) is the only multicultural sorority Ferris' campus. Throughout Hispanic Heritage Month, they take part in campus wide cultural events and celebrate their members of Hispanic descent.
Hispanic Heritage Month begins Sept. 15 and ends Oct. 15. Because SLG was founded by Latina women, the nationwide sorority takes this month to honor their Latina members.
Bernice Alvarez is the president of SLG at Ferris, she is a junior studying communications and Spanish.
"Hispanic Heritage Month is a big celebration honored by SLG. SLG not only honors all different ethnicities during Hispanic Heritage Month, but truly honors them every day," Alvarez said.
Alvarez explained that SLG has members of all different ethnicities and backgrounds. They prioritize learning about and advocating for diverse cultures.
"During Hispanic Heritage Month, our sorority honors those members of Hispanic and Latino backgrounds. This is a month to educate and celebrate," Alvarez said. "As a Latina, I'm so thankful to be a part of an organization that appreciates and celebrates my background."
Business administration sophomore Marisol Benitez is the recruitment and treasurer chair of SLG.
Benitez explained that throughout the month the sorority has attended events that celebrate hispanic heritage on campus. One such event was the LatinXpo, a festival celebrating the food, dance and culture of Latin America.
"As a sorority with members of hispanic descent, we hold huge pride in our roots and are always ready to educate others to the best of our ability, as well as share our personal experiences," Benitez said.
Benitez explained that the five principles SLG follows are academics, community service, cultural awareness, social interaction and morals & ethics.
Since its creation in 1990 in Iowa, SLG has spread nationwide and currently has chapters on 117 college campuses.
"The humble beginnings of Sigma Lambda Gamma were built at the University of Iowa, Iowa City, Iowa, where the vision was to create a network of academic and social support for Latina women," the SLG website said.
In its 31 years of existence, this Latina-based sorority has been open to individuals of all ethnic backgrounds, and Hispanic Heritage Month is the perfect time to celebrate that.
As SLG's motto states, "Culture is Pride. Pride is Success." Through celebrating their heritage and learning about other cultures, the members of SLG embody this adage.