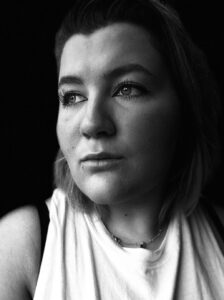 Welcome to an overview of my life. I am a 19-year-old college student with no plans and many unrealistic, non-existent expectations. Having been homeschooled, I graduated high school at the age of 16 and began my higher education at a local community college. To make a long story short, I successfully graduated with my associate degree and honors in communications in the spring of 2020.
Being introduced to writing in community college, I discovered my natural inclination, if not passion, for it. I worked in the Writing Center for three semesters and enjoyed every second of it. While typical essays are not my forte, I enjoy the design aspects of technical communication, especially page design, web design, graphics and some social media management. I am now in my senior year at Ferris, pursuing a bachelor's degree in journalism and technical communication.
In my spare time away from classes, I work as the multimedia editor at the Torch and as a waitress at a local restaurant. I've worked for the Torch for 2 ½ semesters now, and I am enjoying it so far. Between the two, I'm more of a multimedia person over standard writing. My second job waitressing at the Gypsy Nickel Lounge is just to pay the bills, although I do highly recommend their Philly sandwich.
My hobbies include listening to music, binge-watching Hulu and visiting friends. The artists at the top of my music playlist are Ed Sheeran, Bebe Rexha and Usher, but of course, those are bound to change. If I could direct you to one song that describes me best, it would be WYA by Carlie Hanson. It is essentially a long-lost friend asking the question, "are you happy right now where you're at, girl?" This is followed by a line stating, "did you grow up a little too fast, girl?" This is how I feel, being a 19 year old senior in college with no plans for the future. Facing this looming uncertainty, I am left with two more semesters to make a decision.
am