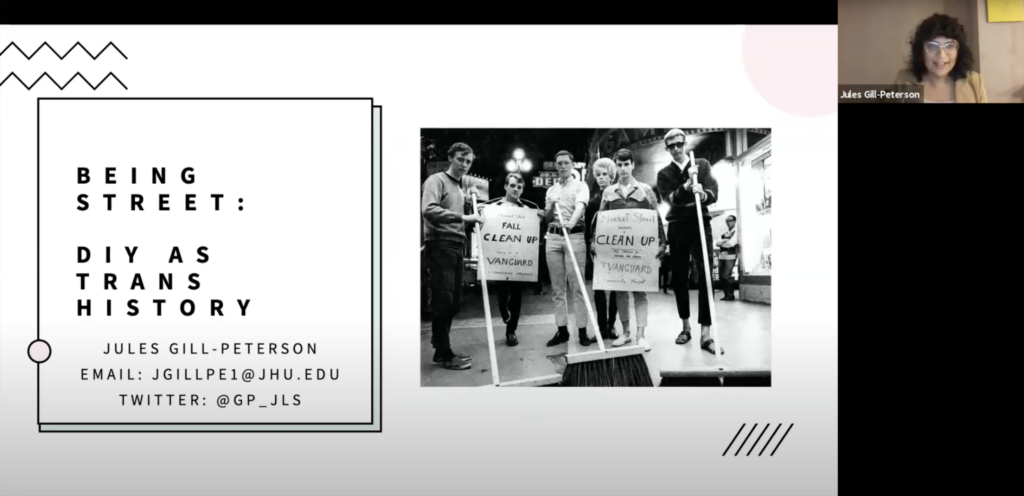 The LGBTQ+ Resource Center organized a virtual event for LGBTQ History Month which featured guest speaker Jules Gill-Peterson.
On Wednesday, Oct. 20, author, and associate professor at the University of Pittsburgh Dr. Gil-Peterson held a presentation titled Being Street: DIY as Trans History. The presentation was split into three segments with a Q&A via Zoom. The event was organized by the LGBTQ+ Resource Center at Ferris and by LGBTQ+ Resource Center coordinator Sarah Doherty.
"The event was fascinating and informative, both of transgender history, current conversations, concerns, and lived realities of trans people," Doherty said.
Doherty explained that the presentation included more of Gill-Peterson's contemporary work and the importance of her work covering the trans community. The three segments of the presentation were titled another scum manifesto, idealizing trans women of color, and "Everybody knows, everybody knows."
The focus of the presentation covered Gill-Peterson's work on a new book titled Gender Underground: A History of Trans DIY. It involved the conversation of transgenders whose lives are associated with the street life and being street.
According to Doherty, the event was held via zoom for several reasons which are coronavirus safe, convenient for speaker, affordable, and YouTube friendly.
Gill-Peterson covers her research on medical gatekeeping and racism affecting transgender kids' access to gender affirming healthcare and institution "legitimacy." Gill-Peterson framed her presentation to center, historically contextualize, and "do right by" transgender women of color making meaning of their own life on their terms.
Gill-Peterson is an Associate Professor of English and Gender, Sexuality, and Women's Studies at the University of Pittsburgh. Also, author of Histories of the Transgender Child published by the University of Minnesota Press in 2018.
Histories of the Transgender Child has received the Lambda Literary Award for Transgender Nonfiction, and Children's Literature Association Book Award, according to the University of Minnesota.
The University of Minnesota also stated that Gill-Peterson's work shattered the myth that transgender children existed pre-twentieth century. Covering work from the 1920s and 70s regarding transgender children and the medicalization of trans people, and all sex and gender.
This event was recorded and can be viewed on the FSU LGBTQ+ Resource Center YouTube page. Their next special guest will be Dr. Cáel Keegan who's a leading scholar on queer and transgender media according to Doherty. He will be giving a lecture on Wednesday, Nov. 3, also on Zoom at 7 p.m., about transgender film history and "good" and "bad" trans media.
For more information on upcoming events or on how to get involved with the LGBTQ+ Resource Center, students can head to their office in the lobby of the CLACS office.