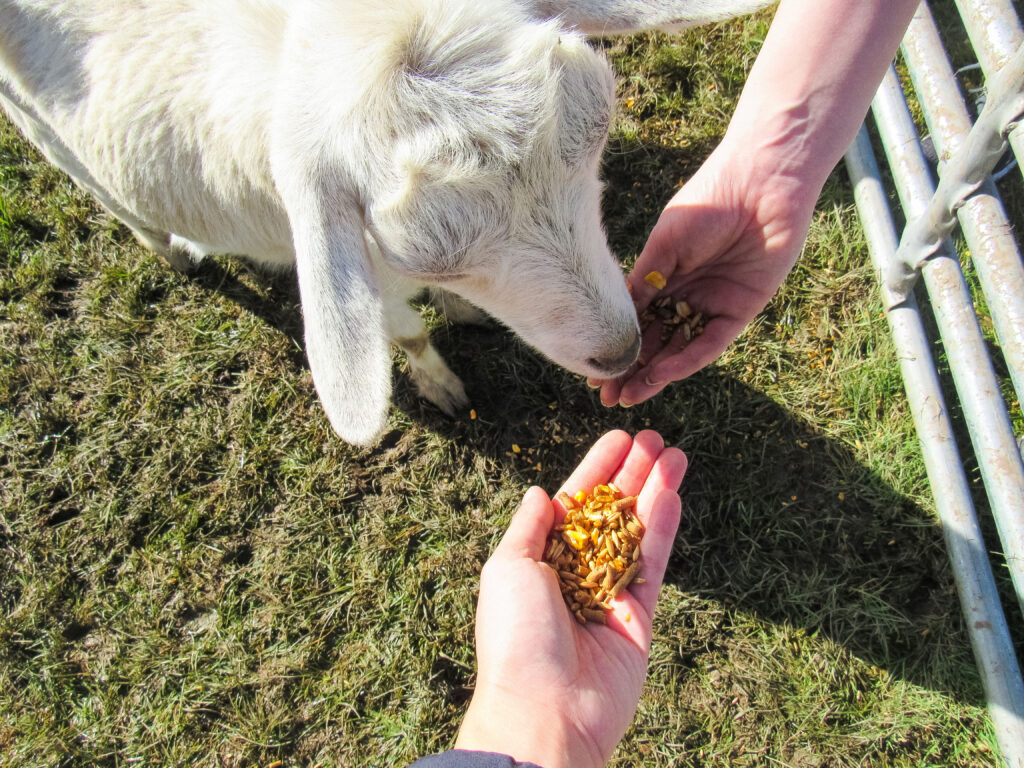 The Center of Student Involvement (CSI) transformed Robinson Court into an Apple Orchard with free donuts, apples, and pumpkin decorating.
On Thursday, Oct. 28, the newly renamed Robinson Court was altered to look like a mini orchard featuring a petting zoo with goats and a camel named MC. Students were able to decorate pumpkins, get free donuts and go home with a bag of either red or green apples. Associate Dean of Student Life Nicholas Campau was 'ecstatic' with the outcome of the event.
"The goal was to turn the quad into an apple orchard for those that can't go out and enjoy that," Campau said.
The event attracted around 100 students that filtered in and out of the quad space. According to Campau, he hopes this event becomes a yearly event named Flannel and Frights, a four-day series throughout the week of Halloween.
"It's nice to see some stuff happening on campus," music and entertainment freshman Alex Dellinger said. "…something I've liked about Ferris is just seeing a lot going on coming out of my dorm no matter what day it is."
The event offered free doughnuts from Grand Rapids, pumpkins from local Four Green Fields Farm, apples from dining services, and the petting zoo from Ohio. According to the coordinator of activities and student organizations Nick Smith, the promotion of social distancing was done through staff monitoring on-site.
"It kind of made my day," digital animation and game design junior Cari Rasor said. "Because I didn't realize it was going on but now, I have four apples,"
The big sell seemed to be between the petting zoo and free food. Pre-pharmacy freshman Steven Cabo explained that he came for the free doughnuts but stayed for the goats.
In other news, the CSI will be hosting the Anishinabek Art and Tools program. This event will take place in the University Center room 209, on Nov. 4 from 10:00 a.m. to 7:00 p.m. The program will consist of exploring the history and culture of the Anishinabek with hands-on activities, from works of art to utilitarian tools.
For more information on the Center of Student Involvement visit their Instagram page at CSI Ferris or Ferris.presence.io.