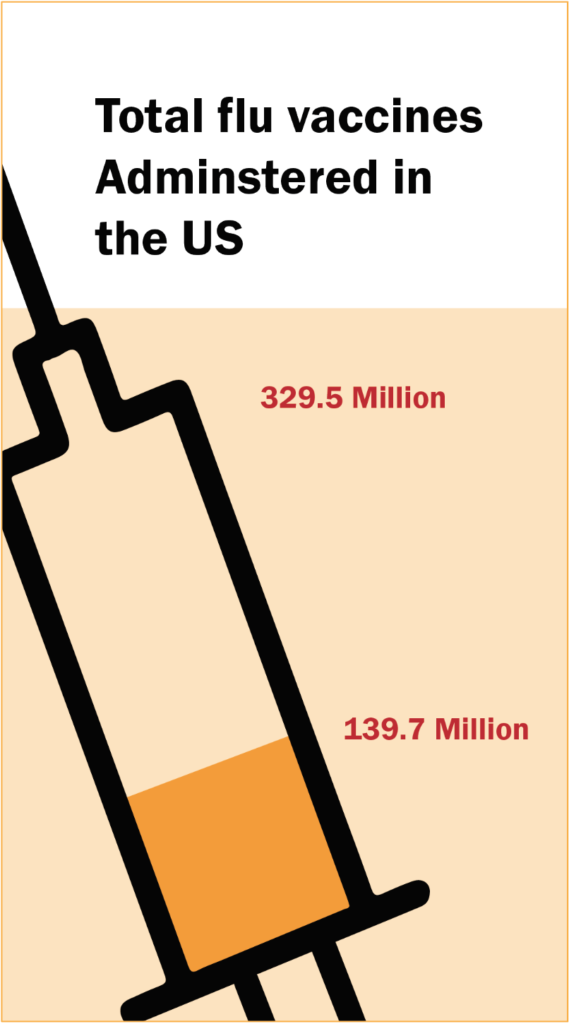 At Ferris, Birkam Health Center is offering vaccines to students, faculty and staff while supplies last. Insurance will be billed but any expense for the individual will be covered by the university, so it will be free for anybody who gets the vaccine.
Mary Beaudry is a nursing professor at Ferris, she explained that she has concerns about the flu this year, since people are out in public more than last year.
Her recommendation is for eligible individuals to get vaccinated. Beaudry noted that sometimes people can feel a little sick after getting a flu shot, but that shows that the antibodies are going to work, they are helping you. Even if you do feel a little sick after the vaccine, you are not going to be as sick as you would've been if you had gotten the flu.
"As a healthcare professional that sees people who are sick all the time, it makes sense to get a little jab for something that will save you a lot of misery," Beaudry said.
She added that the flu does kill people, and she recently learned that it is possible to contract the flu and COVID-19 at the same time.
"For someone that is immunocompromised or has respiratory issues, [contracting both] could mean a death sentence," Beaudry said.
According to the CDC, the flu vaccine this year is Quadrivalent, which means it is formulated to protect against four flu viruses.
Additionally, the flu and COVID-19 vaccines can be given at the same time. Typically, flu vaccines are available starting in September, and the CDC encourages people to be vaccinated by the end of October.
However, getting vaccinated for the flu later, like in November, is still encouraged because flu cases don't typically peak until February.
"Reduced population immunity due to lack of flu virus activity since March 2020 could result in an early and possibly severe flu season," the CDC's website said.
As of Oct 15, 139.7 million doses of the flu vaccine have been distributed nationally.
If you would like to get the flu vaccination, contact Birkam health at 231-591-2614.