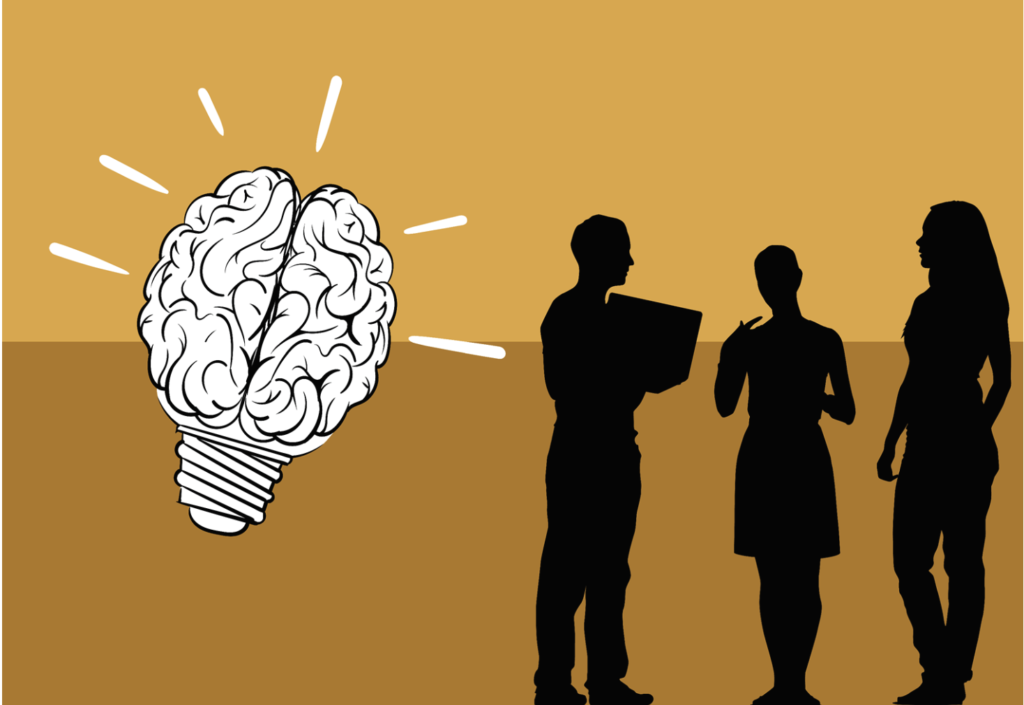 Over 200 registered student organizations are on campus, with something that interests everyone, but non toggle the mind as student psychology association does.
The SPA is the student psychology association that focuses on seeing, analyzing, and discussing psychology used in everyday life with students. The organization is comprised of 15 members with different majors, but all share an interest in psychology.
The SPA strives to connect students with the topic, help students interested in the major figure out the process of pursuing a degree, and most of all helping students with a common interest make connections with each other.
Noelle Toliver, the community chair for SPA majoring in psychology, believes that having a major-related RSO on campus can help students network within their majors through the connections they make, and help create a support system.
"It's important to have major-related RSO's on campus because it is essentially another support system," Toliver said. "You are in a group with people who you share at least one thing in common with and as you get to know them the connections continue to grow and the field-related opportunities it allows. I believe there are also more opportunities for networking, and getting hands-on experience.
Many RSO's, similar to the SPA, teach their members how important it is to make connections with professors and real-life businesses in hopes of getting into a job right after graduation.
Major-related organizations tend to focus on the career and academic aspects of things, with GPA's and resumes. While the SPA does highlight the importance of networking and obtaining hands-on experience, the focus is more on the connections they make between each other to create a real support system.
Mariyah Wilcox, the president of SPA, was able to find her own support system with the psychology group as a social work major with an interest in the mind and its inner workings.
"Having major-related groups on campus helps students feel involved and important," Wilcox said. "Before joining this RSO I didn't feel like I mattered here at Ferris, I didn't really have a place. After joining, I have been given so many more opportunities including an on-campus job as a mentor."
Being able to join organizations that share a common interest, such as psychology, can make students feel as though they belong because of the connections and friendships they've made. The benefits to their participation are the opportunities for jobs, volunteering, and fun group events.
According to Toliver, the SPA takes any chance they get to spread the word about psychology through various events they host such as painting pumpkins for the spooky season, hosting psychology guest speakers, and volunteering at university events.
At each event members and newcomers are able to learn about psychology, the interesting ways it can be seen and used in everyday life, and talk with others about their own experiences with it.
Madison Stanley, the treasurer for SPA majoring in psychology, says the student-led organization is a group where people who want to make friends or have an interest in psychology are welcomed. There they can learn in a casual environment.
"We're just here to make connections with people through psychology," Stanley said. "Either discussing it, sharing our experiences, learning more about it. Just being a group more of connecting with people versus being super academic wise."
According to Stanely, other, large, academic RSO's that require students to have a certain GPA and to be at least a sophomore before joining can be intimidating.
Especially for newcomers to Ferris, it can be hard to make friends and they want to make connections where they are welcomed.
"People forget you come into a new university without knowing a single person," Stanley said. "An easy way to make friends is to join some smaller RSO's because some big ones can be quite intimidating. Some of the members I've talked to said this is the perfect RSO for them because of its size, they can come in by themselves, and make a way for themselves."
Having smaller RSO's on campus like the SPA can be an easy way for students to get connected with others based on their hobbies and major, learn how to network throughout the campus, especially in a group based on forming connections.
Potential new members hoping to find an inclusive place for them, with interesting conversations that will toggle your mind, can join the SPA on Tuesday nights in FLITE room 110 at 7:30 p.m.