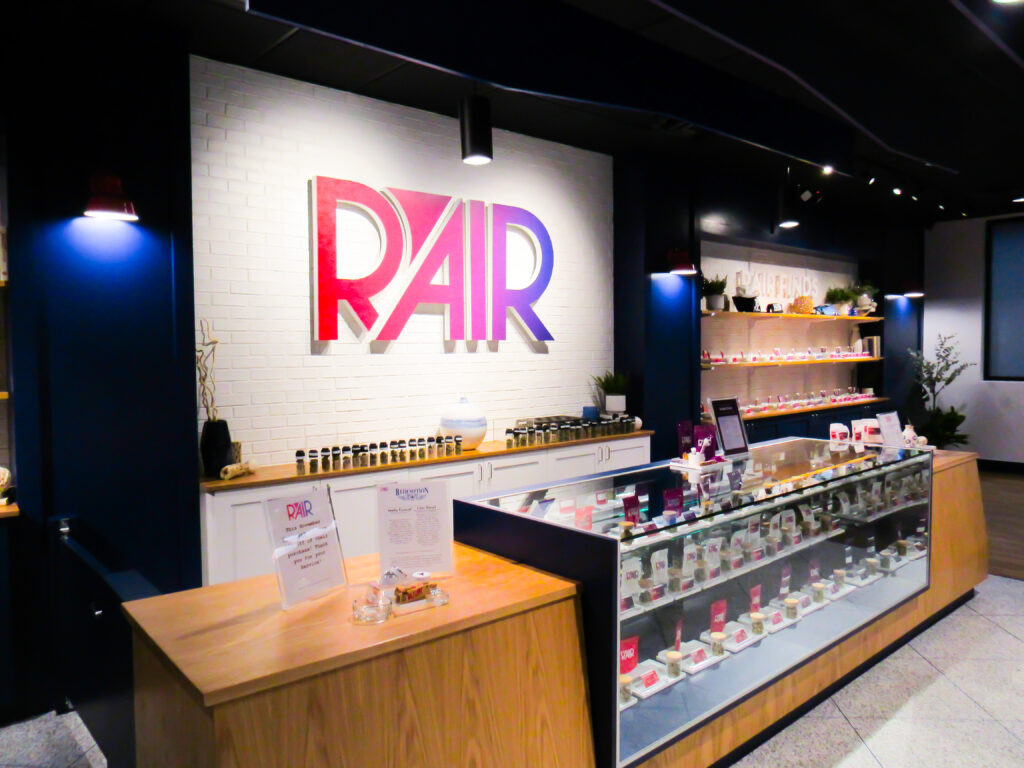 It's 2021 and recreational marijuana is officially legal in more states than ever (19 to be exact).
The city of Big Rapids has around 15 dispensaries that offer a variety of options when it comes to shopping and products.
According to Michigan Marijuana Facts, anyone aged 21 and up is allowed to have up to 2.5 ounces of marijuana in their possession. Despite this, Ferris prohibits the use of marijuana by employees or students on campus.
Never been to a marijuana dispensary? Don't stress, here are four things to know before you set foot into a dispensary.
Before you Arrive
Before arriving at a dispensary, some preparations must be made; these include bringing a valid ID, cash and calling ahead.
Just like alcohol, marijuana is only legal to those 21 and up or to underaged patrons who have a medical card. According Amani Perkins, the Lake Life Farms general manager, all IDs should be up to date. A passport may also be used as proof of identification.
Bringing cash is also a good habit to develop for shopping at a dispensary. While most dispensaries will have an on-site ATM, you should expect a hefty withdraw fee. Although some dispensaries accept debit cards, it is still smart to bring cash.
"Not every dispensary experience is the same," Perkins said. "Not every store sells the same product or has the same prices and rules."
For first-time shoppers, the key is to research and call ahead to find the product that offers the effects you seek. Matthew Mills, the assistant manager at Premiere Provisions, stated that going online and looking at their menu allows for customers to know what they want before arriving.
"Do a little research first [and] kind of get a good idea of what you are looking for," Mills said.
When you arrive
Whether you're a regular or a first timer, every customer must go through the process of checking in. You usually meet with a receptionist who takes your ID, and if it is your first time, they'll tell you the discount for first-time shoppers.
"At Rair, the experience does not have to be overwhelming and scary," Director of Retail Operations at Rair Molly McFadden said. "But just like speaking to your trusted friend that you go to for all the best restaurant recommendations!"
From there, customers wait in the designated waiting area until a budtender is available. Budtenders are there to distribute information and give recommendations for products that provide the effects the customer is looking for. Once a budtender is available, you are escorted back to the merchandise.
The main attraction
Finally you have reached the area you have mentally and physically prepared for. Knowing the difference between Indica and Sativa shouldn't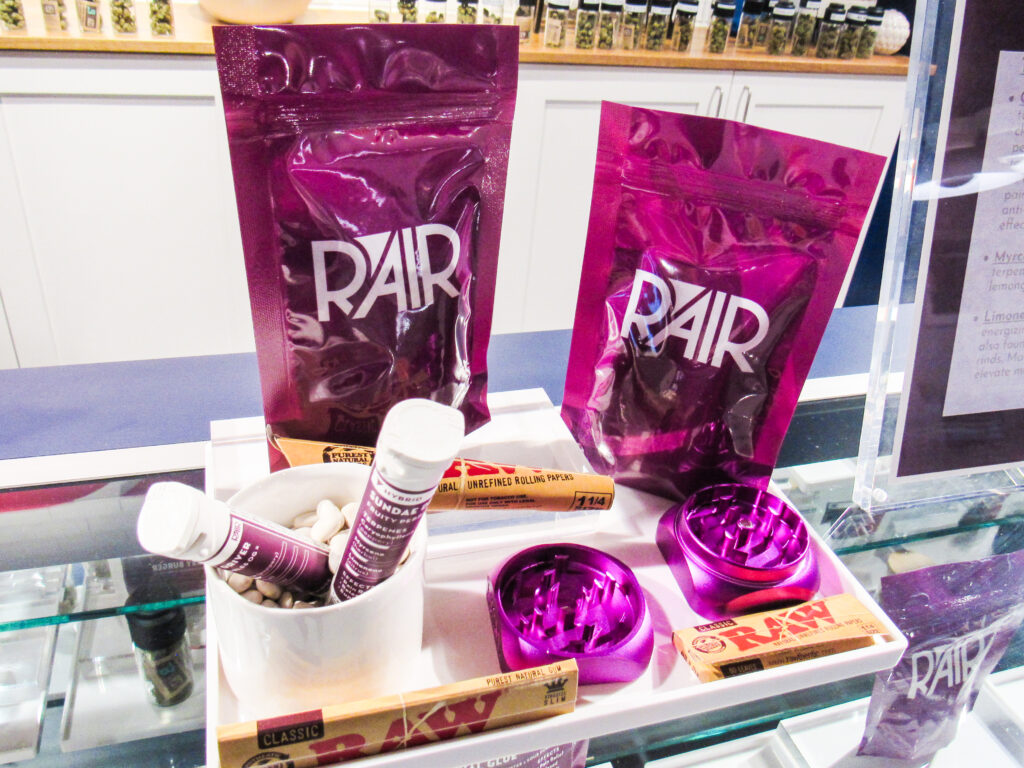 be a requirement, but you should have a good understanding of how you want to feel. Budtenders are usually able to answer questions regarding any product, but don't always expect to be completely dependent on them.
"Unfortunately, at some locations not all budtenders are well versed in product knowledge," Perkins said. "So, their ability to answer all your questions may vary depending on who or what you're asking."
While budtenders are not professionals, they do know the products more than anyone else. These products can range from flower, concentrates, edibles and more.
"Speaking to knowledgeable and caring staff is the key to making sure you walk away with products that suit your needs," McFadden said.
When you leave
On the way out, remember to not "light up" on the dispensary's property. Also, keep in mind that it might take a few trips to to find what works best for you. This process of trial and error will allow you to explore different strains and products.
While it is legal to transport less than 2.5 ounces of marijuana if it is in a sealed container or the truck of a car, it is illegal to operate a vehicle if you are under the influence of marijuana. According to an article titled "An Overview of Michigan's Marijuana-Related Driving Offenses," driving under the influence results in more than 93 days in jail, along with a fine of no more than $500 for a first offense.
For more information regarding dispensaries in the area, download apps and visit websites like Leafly, Weedmaps and Eaze.
Remember to always consume responsibly.