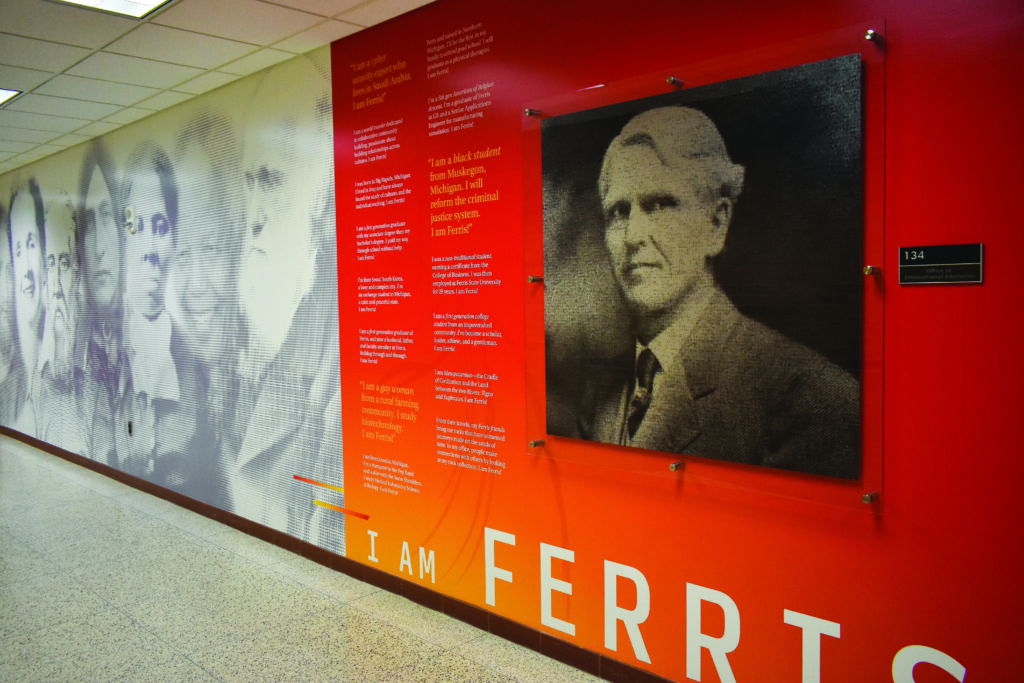 Travel restrictions are just now starting to be lifted in the U.S., allowing citizens to travel internationally again, but not all are that lucky.
The U.S. Department of State is discouraging citizens from traveling abroad, even if they are vaccinated, in hopes of lessening the spread of COVID-19,. They have even encouraged institutions of higher education to postpone or cancel study abroad programs.
Ferris has been following this recommendation, and has canceled study abroad programs for another year, leaving students disappointed. Ferris is still allowing foreign exchange students to come to study and earn a degree.
Lisa VonReichbauer, the acting Executive Director of the Office of International Education, says between FSU and KCAD, there are 145 international students. However, travel has not been as seamless for them as it once was.
"The pandemic has been challenging for everyone, but for international students, it creates unique layers of challenges," VonReichbauer said. "The travel and visa restrictions have resulted in a lot of unpredictability on when they will be able to see their families, and whether they will be able to arrive for classes."
On top of being cautious of U.S. travel and visa restrictions, foreign exchange students also have to be cautious of their home country's restrictions for travel.
Louis Nguyen, a senior studying information security and intelligence, is an international student from Vietnam, a country that has blocked flights from the U.S. The U.S. became a hot spot for COVID-19 in 2020, at the time Nguyen had been at Ferris for one year, when his home country blocked all travel from the U.S., leaving him stuck far from home. Since then, restrictions have not been lifted, even for citizens to return to their own country.
"It's not been so good for me," Nguyen said. "I got stuck here ever since the pandemic started, so it's been over three years now. I haven't got a chance to go back home. If I want to go back, I would have to get the government's authorization to go back, and it would take a lot of time to hear back."
Nguyen says the Vietnamese government must approve every individual entering the country, and their entry can only be done through government authorized flights known as "rescue flights."
With international students on campus, travel restrictions are just the first thing they have had to deal with. VonReichbauer says some foreign exchange students have had to deal with the financial strain that has occurred around the world, especially with their family members losing employment. Another big challenge they have faced has been losing family members to COVID-19 while they were away.
With everything foreign exchange students are going through, the Office of International Education has been providing support throughout the pandemic to make things as easy as possible for them.
"Throughout the pandemic, we have been in close contact with all of our students and have assisted them with overcoming immigration and travel challenges," VonReichbauer said. "We also help connect them to resources. In addition, we provide social engagement opportunities, both virtually and in-person."
The Office of International Education also hosts multiple opportunities for prospective study abroad students to get involved in events. Currently, they host a virtual deliberative dialogue with students from Ferris and around the world to discuss the United Nations Sustainable Development Goals.
While study abroad programs are unavailable for another year, students are still encouraged to contact the Office of International Education to learn how they can prepare themselves for a year abroad.