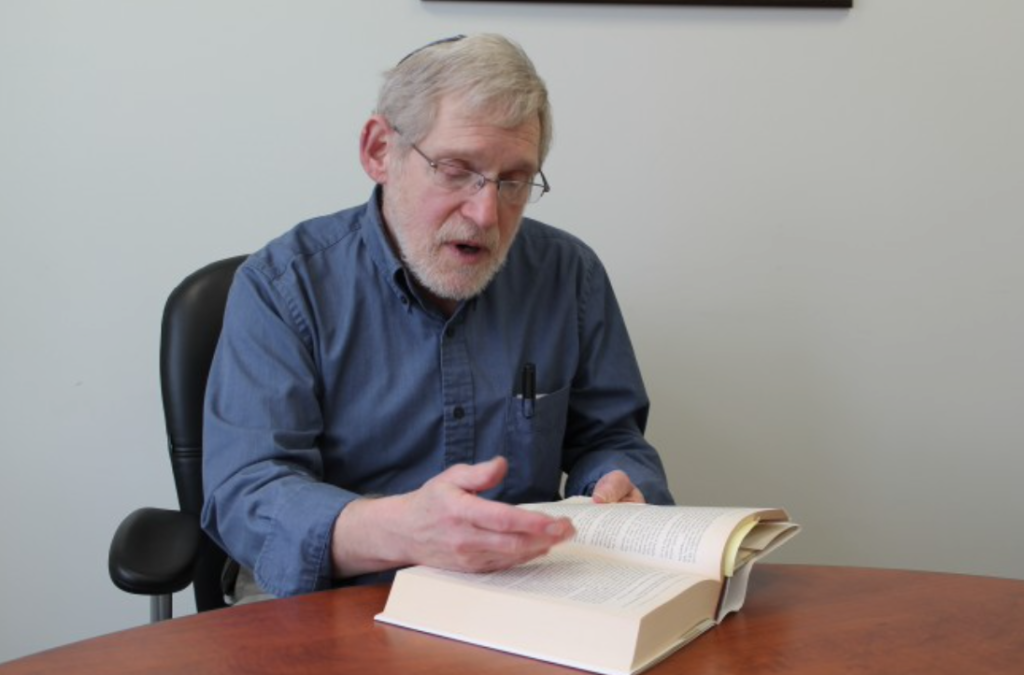 "Welcome to the new season of my show 'More Bad News,' brought to you by Camel Cigarettes."
Dr. Barry Mehler began his classes last week with this statement, similar to the way he has started his classes for decades. However, this time the unexpected happened and the video went viral.
On Sunday, Jan. 9, Mehler shared a 14-minute, unlisted YouTube introduction video with his new students for the spring semester.
"I sent this private URL to 120 students on Sunday afternoon. By Monday afternoon I saw that there were 500 views, which I thought was strange," Mehler said.
Now, a week later, the YouTube video has almost half a million views. It has surpassed two million views on TikTok and gone viral on both Twitter and Reddit.
History of the Show
For over 30 years Mehler has been a professor at Ferris, and he is known for his eccentric teaching style. He has spent over 20 years perfecting his classroom show, which used to be called "Sympathy for the Devil," but he has since changed the name to "More Bad News."
During his tenure at Ferris, Mehler has been nominated for the Distinguished Teaching Award, and he also brought his show to the Passion for the Past event that promotes Ferris' history program.
Before COVID-19, the first day of Mehler's classes looked different. They began with a darkened room, students would filter in, unsure whether they were in the right place. Then he would play "Sympathy for the Devil" on YouTube, immediately turn on the lights and launch into a Camel Cigarette commercial. The song and the commercial were repeated during every subsequent class throughout the semester.
"What's missing here is I'm sitting here talking to myself on a video that I release. Whereas in the old days, I would walk into the class, I'd be right in front of you and I'd be so outrageously crazy that when students leave the classroom, they have to think, 'What was that about? What happened?'" Mehler said.
Mehler explained that two main things happen in college. One is learning, memorizing dates and information and preparing for exams. The other is thinking.
"Students all walk into my classes and sit down knowing all kinds of things. My objective is to get them to think, how do I know all these things I know?" Mehler said.
That is the reason he starts each class with a Camel Cigarette commercial. Back in the day, everybody "knew" that smoking Camel's was good for you, but today everyone knows that cigarettes are incredibly harmful. Mehler's goal is to challenge his students to think about why they have the perceptions and conceptions that they do. He also added that when a student figures something out on their own, they remember it better than when they are simply handed the information.
Another key component to Mehler's show is his discussion on his Calvinist grading system; something that he is quick to add is just a joke.
"[It] is meant to get students to think about something that very few professors of American history talk about. I talk about theology, and Calvinism and Calvinist doctrine. As I say in the video, it's woven American concepts of justice, and it's something worth thinking about," Mehler said.
Mehler explained that he does not use this teaching style in his genocide class, due to the dark nature of the content. He acknowledges that his teaching style is not for everyone, especially those who are particularly type A, as his classes can often be chaotic. However, over the years he has had many students who appreciate his unconventional style.
The Viral Video
Mehler's introduction video has quickly gone viral, amassing millions of views over multiple platforms.
"It's not like this was somehow an unhinged rant. It was a carefully scripted performance. Just like a performance you watch on TV," Mehler said.
A big criticism of the video is the amount of profanity and vulgar language Mehler used.
"My introduction was content laden, not profanity laden. The profanity was a way of communicating," Mehler said.
One of the primary issues addressed in the video are Mehler's concerns regarding COVID-19, specifically because he is 75 years old.
"This is an issue that's life and death to me. I'm not exaggerating when I say I'm terrified. Karen (his wife) and I have been in this home for two years now. We do not go anywhere, and we bring no one into our home. So now you want me to go stand in a classroom with 50 students, half of them unvaccinated, with a little mask on?" Mehler said.
Mehler explained that he believes the university is putting "profits over people." He wants the university to have a vaccine mandate for faculty, students and staff.
He believes that a big reason the video has gone viral has to do with people's reaction to leadership surrounding the pandemic.
"All around the world, people realize we cannot give in to this irrational behavior. We have to resist it and we [need] leadership, especially from an educational institution," Mehler said.
While Mehler was advised to delete the video, he has decided to keep it up because he believes it is an educational video that is making a point.
Mehler explained that since the video went viral, he has received numerous threats. In fact, one email told him to "watch his back." This is not Mehler's first experience with controversy. In the 1990s Mehler went onto "ABC World News Tonight" to speak out against the book "The Bell Curve," which made the argument that Black people were inferior to white people.
"I've been at the center of controversy my entire career. You don't fight against racism without people attacking you, and people threatening to sue you, and people threatening your life," Mehler said.
University Response
The Monday after the video went viral, the dean of the College of Arts and Sciences, Randy Cagle, reached out to Mehler demanding that Mehler come to a Zoom meeting with him and an attorney from the McKessy House. They told him that it was not a disciplinary meeting, but he could bring a union representative if he wanted.
Mehler decided to have Charles Bacon, the Ferris Faculty Association union president, be his union representative. Bacon explained that the union will be standing behind Mehler because they believe this is a challenge to academic freedom.
Later, Cagle informed Mehler that he was being put on administrative leave. The next day, Mehler received a message from Cagle, who explained he had made a mistake in the letter and Mehler was being suspended, not put on leave.
"People don't seem to understand at all. I've been defamed. I've been treated like a criminal. I've been publicly humiliated. They took down my bio from the university as if I never worked there. They stripped my Canvas pages of all the content," Mehler said.
Mehler noted that he is not allowed to return to his classroom, but he is optimistic that this will change next week.
Bacon explained that the union will be with Mehler throughout all meetings during the upcoming investigation. Then, once the university's investigation is completed, a recommendation will be made to Cagel, who will then determine the disciplinary action. Bacon added that it is currently too early to know what the ruling will be.
"This attack on academic freedom is going viral and has been picked up nationally, so I expect that Dr. Eisler is going to get a lot of attention on his coercive and intimidating tactics," Bacon said.
Ferris issued a statement last week soon after the video went viral.
"Ferris State University is aware of a course video distributed to students, in early January, by a faculty member, believed to be Professor Barry Mehler. The faculty member has been placed on administrative leave pending the outcome of an investigation," the statement said.
Additionally, Ferris President David Eisler provided the following statement, "I was shocked and appalled by this video. It is profane, offensive, and disturbing and in no way reflects our university or its values."
The Torch reached out to Randy Cagle, but he was not available for comment.
What's Next?
Before the viral video, Mehler was planning to retire in December. In the last two years before retirement, a professor can choose to teach half the time. Mehler wanted to request to teach remotely, but he is no longer sure that it will be approved.
In terms of getting back into the classroom, Mehler is hopeful that within the next week he will be back to his regularly scheduled show.
"My attorney is sending the university a letter on Monday demanding that they put me back into the classroom or we're going to court," Mehler said.
Mehler is also hoping to have a strike vote among Ferris' union faculty members to demand that Ferris institute a vaccine mandate.
"I am preparing a special edition of 'More Bad News: the union edition.' It's my next show. I am writing the script now and the URL will be unlisted and brought only to faculty FFA members," Mehler said.
The goal of this show is to encourage the faculty to move forward and work together to convince the administration to implement new rules and regulations regarding the ongoing pandemic.
Noah Kurkijian contributed to the reporting of this article