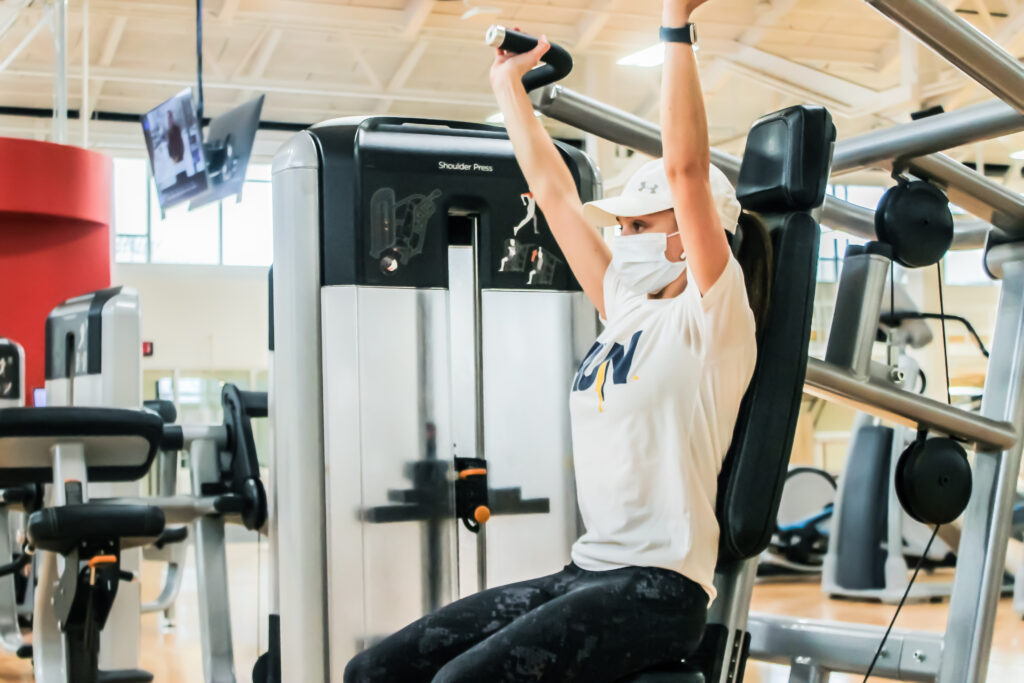 This past week, the Ferris University Recreation Center introduced a new fitness and wellness coaching program.
The new fitness and wellness coaching program will be offering four different programs based on the student's schedule and fitness goals. The program is overseen by Justin Harden, Ferris' director of campus recreation and wellness programs.
"Our main goal is to teach students on proper ways to work out and how to use machines," Harden said. "Then we are going to connect with those students weekly."
As of now, there are currently two fitness trainers employed by the recreation center. One of the fitness trainers is Alison Reinig, a freshman at Ferris.
"I hope to see this program expand and maybe even come up with more programs in the future," Reinig said.
The program is now in action and currently has five students signed up to start their program and reach their personal health goals.
The Programs
The program consists of four different levels of workouts based on the student's level of experience and knowledge of working out. The programs are lifting 101, strength training, cardio/strength and group workouts.
Lifting 101 is tailored to students who have little to no experience or knowledge of working out in an atmosphere like the recreation center. This consists of a four-week program in which they will work side by side with a fitness trainer. The trainer will teach them about muscle groups and the proper form required to safely operate lifts and other equipment.
The strength training program is made for experiences students who are looking to shock their muscles and build strength. This program can last for either four or eight weeks. An added nutritional piece to this program is available if the student chooses this option.
The third program is the cardio/strength program. It is designed to aid students in weight loss, while creating strength and toning muscles. This is a four week program that consists of 30-minute interval training four to five days per week.
The group workout program is for those who don't like working out all on their own. This program allows students to come with a group of friends to work out with the fitness coaches. These classes consist of cardio and weight training.
To Join
1. Visit Ferris UREC Website.
2. On the right of the page under "UNIVERSITY RECREATION" click "Fitness & Wellness."
3. One the drop menu click "Fitness Coaching."
4. Browse and read through the programs.
5. Scroll to the bottom of the page and click the "Sign up Form" box.
6. The Microsoft form is where students will put in their information, goals, chosen program and lifting background.
The form will then be sent to Harden, who then will distribute them to the two fitness trainers. The trainers will then read through the form and set up a consultation and create a program tailored for the student's goals, schedule and experience.
For more information, visit the Ferris UREC website.