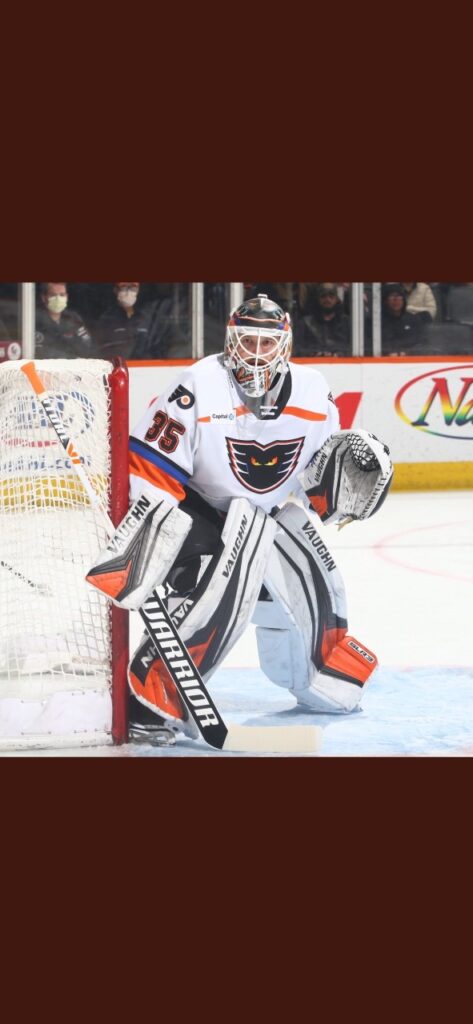 Only two former Ferris hockey players have ever played for Team USA in the Olympic games.
Pat Nagle made that number three.
Former Bulldogs Jason Blake and Chad Billins previously represented Team USA in the Olympics, and Bob Nardella (Italy), Norm Krumpschmid (Austria) and Chris Kunitz (Canada) are the only other Bulldogs to compete for an Olympic hockey team.
Nagle also makes this the third straight Winter Olympic Games where the Bulldogs are represented by an alum on an Olympic team.
"It's awesome," Nagle said. "Obviously it's a bit of a surprise at times, a little surreal if you will. It was pretty exciting times. I don't know if it necessarily sets in right away. Even just having my name brought up in the beginning was pretty neat. You don't really think much of it. And then as it came down to crunch-time, and I received more phone calls and talked to more people and they talked to the Flyers staff and our staff at Lehigh and everything, it all started coming to fruition. I think I really realized it once I made that first phone call to my parents to let them know. Just seeing their excitement really made it real."
Nagle came to Ferris for the 2007 – 08 season and appeared in 16 games his freshman year. His playing time would only increase from there as he ended his Ferris career with 37 starts in the 2010 – 11 season.
He put together his best season as a senior at Ferris, earning CCHA Goaltender of the Week and Inside College Hockey.com First-Half All-CCHA Team accolades.
At Ferris, Nagle held a 45-42-11 record and a career .916 save percentage. That mark tied the all-time record at Ferris.
Nagle was thankful for his playing time at Ferris. Out of college, he went undrafted but signed with the Tampa Bay Lightning. Nagle began his professional career playing for Tampa Bay's ECHL team, the Florida Everblades.
He had a successful career in the ECHL, registering 191 wins, good for fifth all-time at the level. He has played for Florida, Idaho, Fort Wayne, Toledo and Reading in the ECHL.
Nagle has also spent significant time in the AHL. He made stops with the Grand Rapids Griffins, Utica Comets, Rochester Americans, Syracuse Crunch and the Lehigh Valley Phantoms, accruing 1130 saves.
This year, Nagle has played for the Phantoms (AHL) and the Reading Royals (ECHL), both affiliate teams for the Philadelphia Flyers.
Nagle discussed the adversity he faced in his career and what his thought process was during it.
"I've had NHL teams tell me I wasn't good enough, AHL teams [tell me I] wasn't good enough, I mean, probably ECHL teams at a certain point in time as well," Nagle said. "You just need to battle and find a way to win hockey games wherever you're at."
Nagle believes that he was able to "resurrect" his career while in Detroit's system, where he split time between the Walleye and the Griffins.
Ferris head hockey coach Bob Daniels was happy Nagle could add an Olympic team to his resume.
"I'm really pleased for him," Daniels said. "He's continued to prove his game year after year in the pros and continues to get better. I'm thrilled he's now gotten recognition to be on the U.S. Olympic team."
Nagle Team USA will begin Olympic play on Thursday, Feb. 10 against China in the preliminary round.