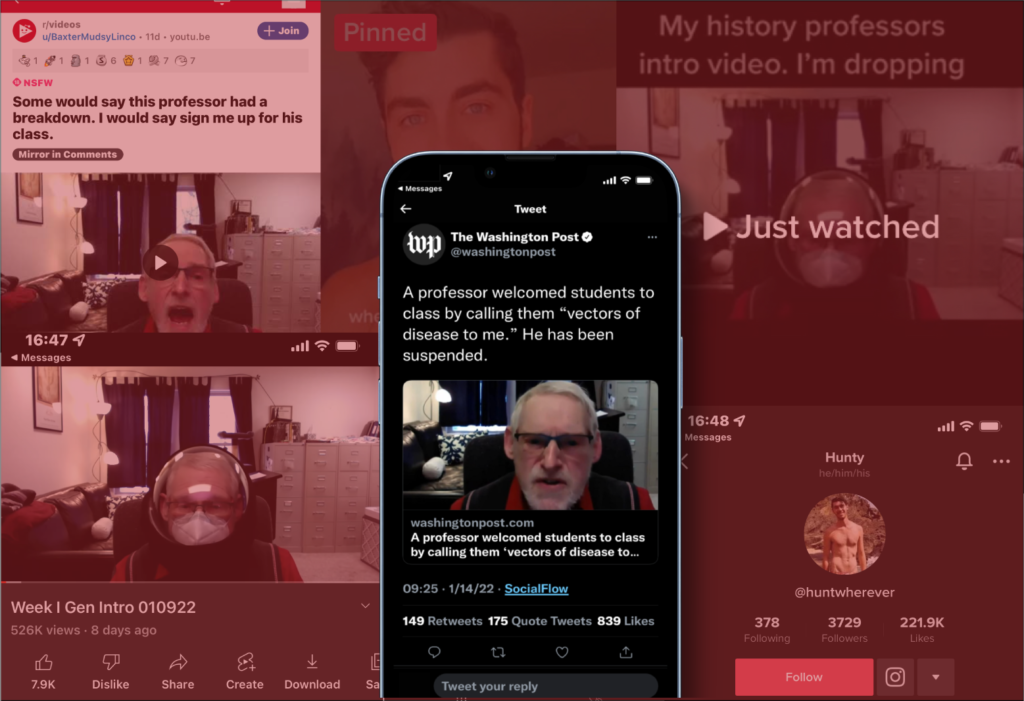 Dr. Barry Mehler is taking legal action against Ferris State University after he was suspended when his class introduction video went viral.
Ferris did not meet the demand by Mehler's attorney, Matthew Hoffer, to reinstate Mehler by Wednesday at 1 pm. Now, Mehler and Hoffer are taking legal action for what they believe is a violation of Mehler's First Amendment rights, specifically his academic freedom.
"It's a pretty well accepted concept that speech does not become unprotected speech when you use some curse words," Hoffer said.
Hoffer confirmed that they will be going to court over the matter and he hopes that the court will quickly move to reinstate Mehler to his position.
An organization that has been involved throughout this process beside Mehler is the Foundation for Individual Rights in Education (FIRE). This nonpartisan nonprofit is dedicated to defending freedom of speech and other freedoms of college campuses.
FIRE Program Officer Aaron Terr wrote a letter to Ferris State on behalf of Mehler. He expressed FIRE's concern regarding the decision to suspend Mehler.
"We call on Ferris State to immediately restore Mehler to the classroom, cease its investigation of his protected expression, and affirm the First Amendment rights of its faculty," Terr wrote.
Terr also explained that FIRE has a Faculty Legal Defense Fund (FLDF) that provided Mehler an attorney.
"FLDF pays legal fees and costs for a set number of hours of initial legal work, and in some instances may also fund a lawsuit," Terr wrote in an email.
Hoffer sent a letter to the university on Tuesday, January 17 demanding Mehler be reinstated. The letter outlined the attorney's concerns as well as Mehler's history at Ferris.
"I am shocked, appalled, and, frankly, disappointed by the University's decision to suspend Dr. Mehler over the introductory video he shared with his students this term. The University's suspension and investigation of Dr. Mehler are clear violations of his First Amendment rights, including his academic freedom. The University should be celebrating and defending Dr. Mehler, not summarily disciplining him," Hoffer wrote.
As of Wednesday, January 26 five charges have officially been filed by Hoffer against Ferris. The charges outline what they believe to be violations of Mehler's First Amendment and Fourteenth Amendment rights.
Ferris State University has no additional statement beyond what was initially released.