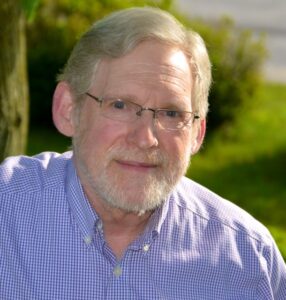 On Wednesday, Jan. 25 four counts were filed in the Barry Mehler v. Ferris State University case after Mehler's class introduction video went viral, leading to his suspension.
Mehler's attorney. Matthew Hoffer is claiming that Ferris violated Mehler's First and Fourteenth Amendment rights.
Hoffer provided the Torch with a copy of the documents that were filed.
The case is officially Mehler v. David L. Eisler individually and in his official capacity as the president of Ferris; Randy Cagle, individually and in his official capacity as the Dean of Ferris State College of Arts and Sciences, Ferris state's board of trustees, and Amna P. Seibold, Anna L. Ramirez-Saenz, Rupesh K. Srivastava, LaShanda R. Thomas, George K. Heartwell, Kurt A Hofman and Ronald E. Snead, in their official capacities as the Trustees of Ferris State University's board of trustees
The document outlined Mehler's history as a professor at Ferris for over 30 years and included information about his teaching method.
It also referenced numerous past court cases that are relevant to this current case including the Snyder v. Phelps case and Cohen v. California. These cases were used these cases to claim that the video's profanity does not cause it to lose its First Amendment protections.
"Criticizing the government, or in this case, FSU and the administration, including Defendants Eisler and Cagle, is a protected activity under the First Amendment," the document said.
The four counts that have been filed claim Ferris violated Mehler's First and Fourteenth Amendment Rights specifically regarding academic freedom and the right to free speech.
In the initial hearing, Mehler had hoped U.S. District Judge Jane Beckering would immediately allow him back into the classroom, however, that request was denied. Mehler had also requested an immediate temporary restraining order but Judge Bickering found it was not justified.
After that, the goal became to go to trial as soon as possible because Mehler is hoping to get back to teaching this semester.
"We got a four-page letter from the court, which clearly demonstrated that the judge read over all the materials and understood exactly what was going on. And the point was, she wanted us in the court as soon as possible," Mehler said.
The civil action case is going to be a jury trial taking place on March 7.
In court Mehler is requesting reinstatement of his position as a tenured professor, reinstatement of his 2022 spring semester term classes' Canvas pages, restoration of his faculty bio page on FSU's website, removal of the ban on him from campus and the contact ban with current and former students and colleagues.
Mehler noted that this case is not just about him anymore, but also about ending the process that Ferris has in place that he believes has restricted his ability to teach and his right to free speech.
"The process is unconstitutional and is aimed at suppressing speech and we're hoping the court will just strike this whole thing down and [Ferris] will never ever be able to do this to anyone ever again," Mehler said.
Additionally, Mehler explained that he had his deposition with Ferris hired attorney on Thursday in which he was "grilled" from 10 a.m. to 2:30 p.m. regarding the viral introduction video and his use of profanity.
Despite the challenges, Mehler is still optimistic that he will win this case and be back to teaching before the end of the semester.
The Torch reached out to Ferris, but they were unwilling to comment on the case.