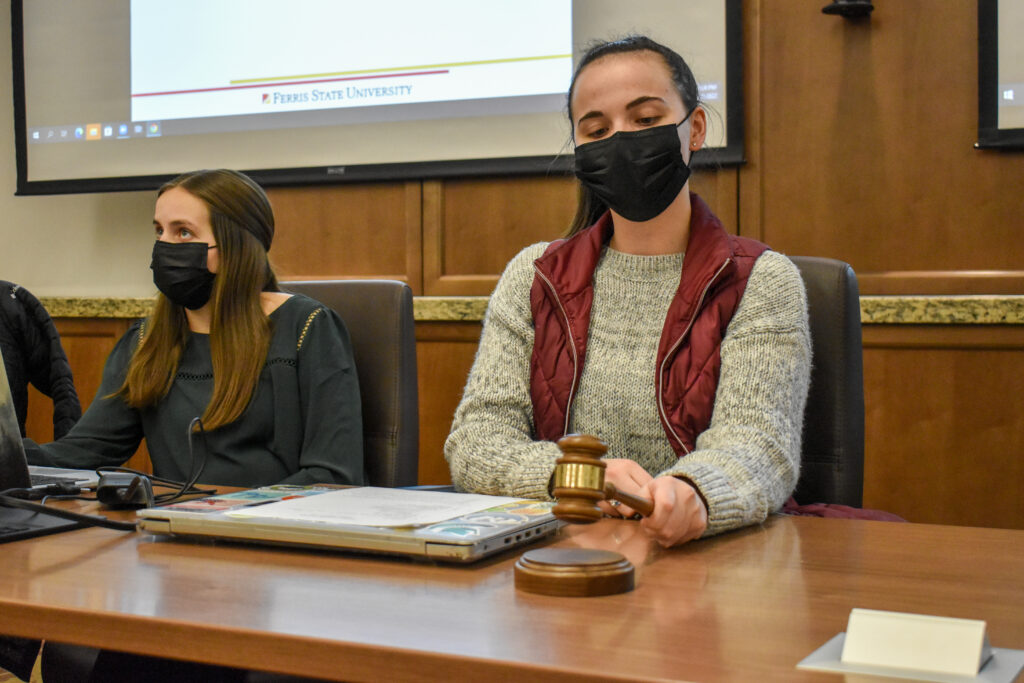 On Tuesday, Feb. 1, Student Government held a general assembly meeting and announced the dates for the upcoming presidential election.
On March 3, applications and letters of intent are due for all presidential candidates. Active campaigning will go from March 14 to April 4. Then, from March 22 to April 4, voting will take place on Bulldog Connect. The new president will be inaugurated on April 12.
Maelynn Huhn, the director of internal assessment, explained that a big part of her position is helping to oversee the election.
"My role within the presidential election is to oversee everything, accept applications, review applications, set up the debate and help set dates for everything," Huhn said.
The election isn't the only thing to look forward to this semester. Current Student Government President Paige Abromaitis noted that, while there are many exciting things happening this semester, she is most excited for the Big Event.
"The Big Event is our philanthropy event; it's where we give back to the community of Big Rapids. So, basically, we have a bunch of student volunteers sign up, and then they go help a bunch of houses who need their leaves raked, or their fence painted or the windows washed," Abromaitis said.
Another upcoming Student Government event is a gala. Meredith Whitmer, Student Government's administrative assistant, explained that the gala, which is typically an annual event, hasn't happened since COVID-19 be- gan.
"We haven't been able to do it the last two years, so we're excited to get that going again for everyone in Student Government," Whitmer said.
Student Government has general assembly meetings every Tuesday at 6:30 p.m. in the Founders Room at the University Center.
Abromaitis explained that it's a great way to represent an RSO or college, and it helps keep RSO's in the loop in regards to what's happening on campus.
"If there is anyone that's looking to try and get more involved on campus… or get their RSO's name out there, Student Government is the place to come," Abromaitis said.