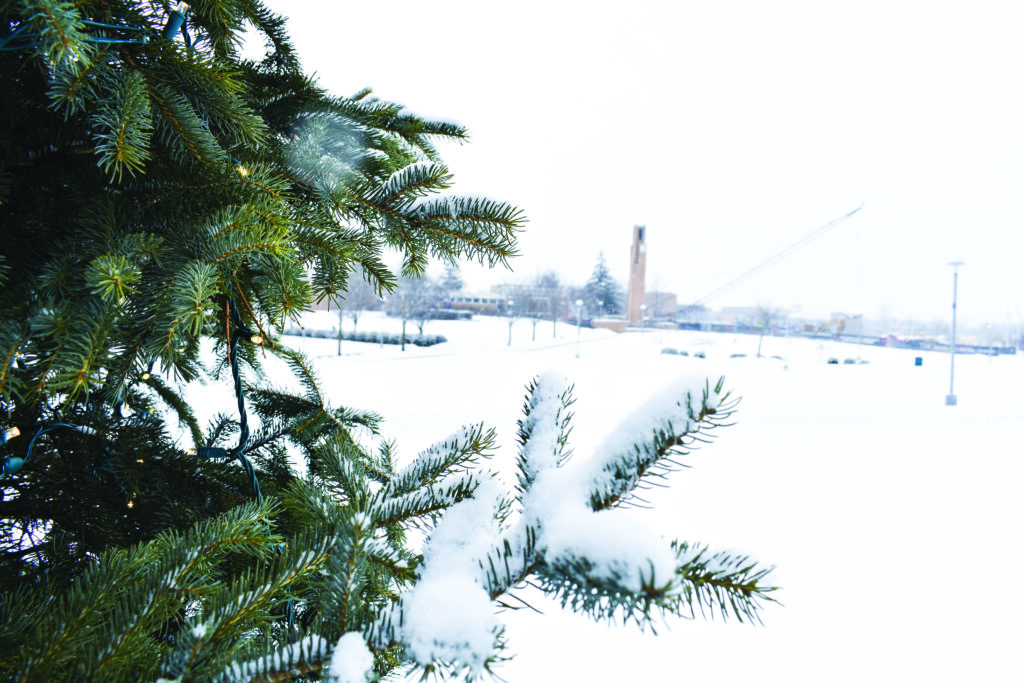 In frigid winter weather, Ferris relies on its grounds crew to keep students safe while walking to class.
While temperatures this winter reach freezing, the snowfall has not been as bad as years past. In 2019, the polar vortex sent arctic air down into the Midwest, bringing subzero temperatures to west Michigan, according to Channel 3 News.
"This year's weather has been pretty crazy, and it's been really cold," architectural technology sophomore Logan Koutz said. "But I don't think we ever had it bad enough to cancel."
In January of 2019, classes were canceled for three days due to extreme cold and heavy snowfall, and temperatures reached minus 15 degrees, per Channel 3 news.
According to Ferris' grounds supervisor Scott Wilcox, when snowstorms come to Big Rapids, the grounds crew pretreats all roads and sidewalks. Pre-treatment consists of setting salt on roads and sidewalks before snowfall. This allows for hassle-free, clean plowing.
When it comes to salt, it only functions in temperatures up 10 degrees above zero, according to Wilcox. On colder days on campus, the salt does not melt the ice on sidewalks. This then leads to salt build-up on students' shoes and a problem for the custodial staff.
"I think the sidewalks have been taken pretty good care of," Koutz said.
When it comes to snow removal, the ground crews' highest priorities are sidewalks and barrier-free and ADA routes.
According to Ferris' director of plant operations Mark Eichenberg, anyone with a disability can fill out a form at Ferris' education and disability services. This form allows the disability services to work with maintenance to have the student's route to class be snow and ice-free.
For more information, visit Ferris' Educational & Career Counseling and Disabilities Services.