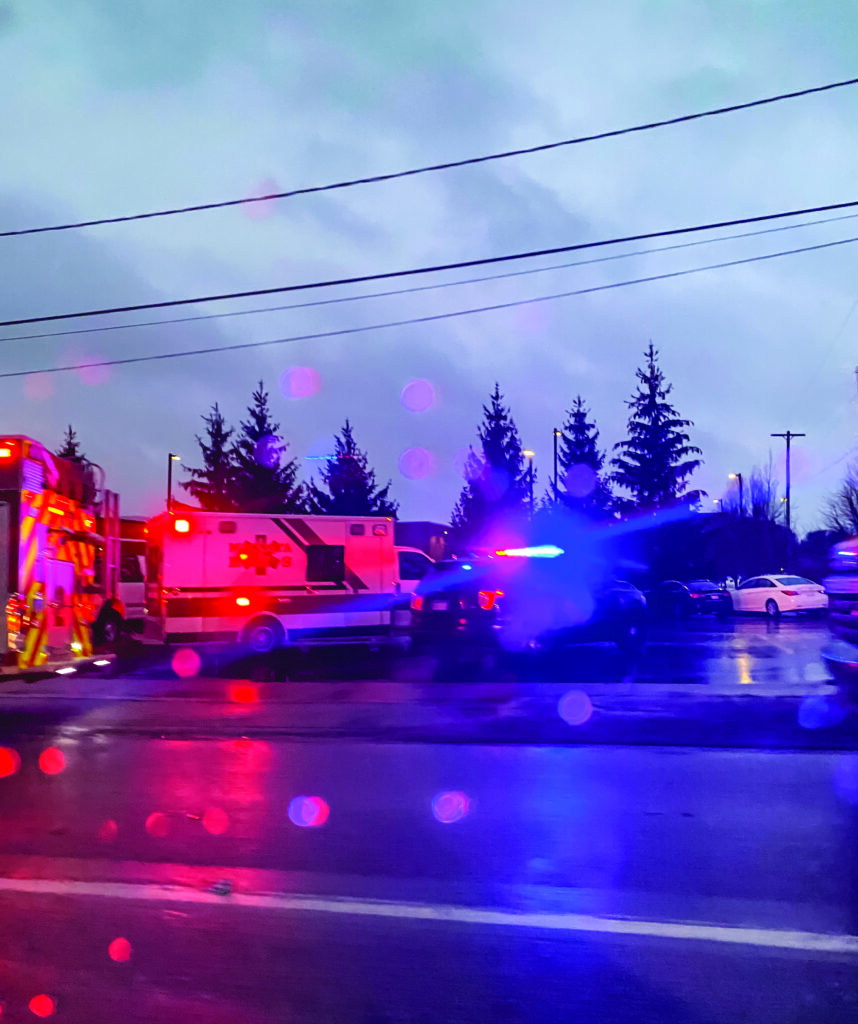 Correction: The date of the crash was originally stated as Feb. 2, the crash actually took place on Feb. 9.
A car struck Timber Cannabis Co., located near the main entrance of Ferris, after being T-boned into the building on Wednesday, Feb. 9.
The incident took place on Feb. 9, at Timber Cannabis Co., located at 105 Perry Ave. According to Timber's marketing manager Chivonne Rush, the vehicle left minimal damage to their building.
"Buildings can be repaired," Timber inventory specialist Brooklyn Veldman said. "A busted building is the least of our worries. I'm just glad we were there to help if needed."
When asked for comment, the Big Rapids Police Department directed the Torch to file a FOIA request, which is pending.
"Our building and employees are safe and looking forward to having customers come to the store," Rush said.
Timber Cannabis Co. had just opened its doors at the beginning of 2022. The cannabis company has three active locations and one coming soon to Sturgis, MI. The current locations are Muskegon, Allegan and Big Rapids MI.
This is a developing story.