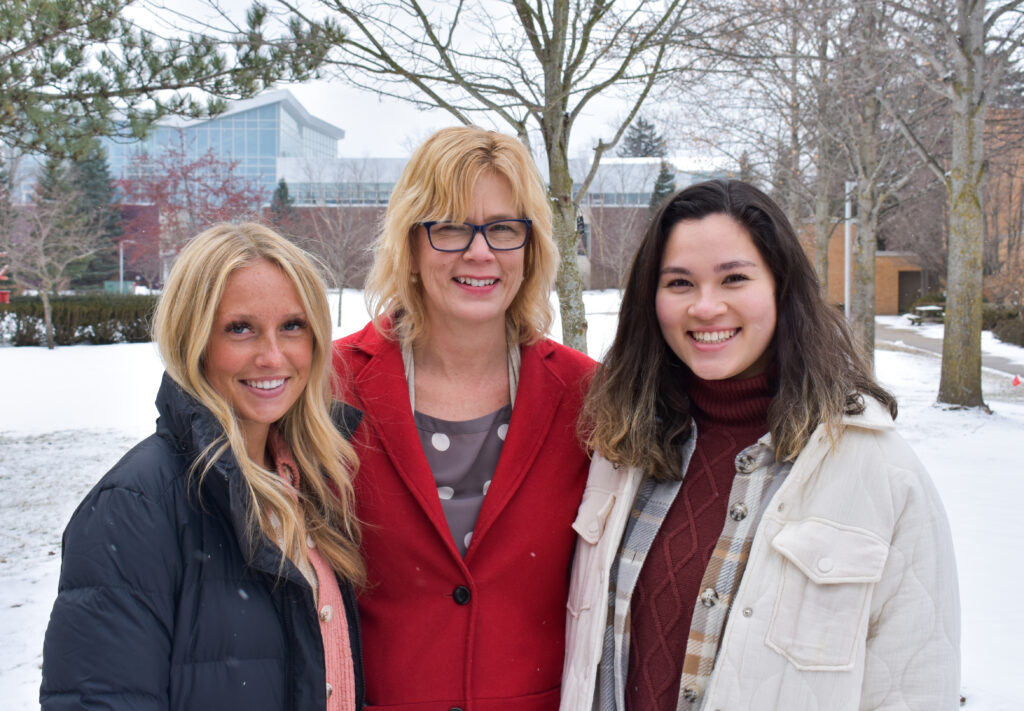 HatchEd, the annual conference for innovation in higher education, will set the stage for 40 original staff and faculty presentations on Friday, Feb. 25.
The Innovation Advisory Team invited members from each of Ferris' and KCAD's departments to attend in the name of academic exploration. Staff and faculty will observe and deliver presentations in four categories: Student and Technology Engagement, Innovative Techniques, Data Assessment and Grant Funded Innovation.
Coordinator of Innovative Initiatives Brooke Moore explained that the presentations will range from classroom research and instruction to newly finalized programs.
"It's all different stages of where people are in their projects," Moore said.
Moore particularly looks forward to hearing from keynote speaker and entrepreneur David Ollila. A Michigan native, Ollila holds 16 technology patents and currently works as founding director of Invent@NMU in Marquette.
"[Olila's] gonna bring some excitement that is sometimes difficult when you do an internal conference… It'll be nice to have someone that has an outside perspective, but also can bring some energy around innovation," Moore said.
For the past year, Moore, the IAT and student Innovation Assistants have been planning HatchEd 2022. In light of the pandemic, the conference will be held in a hybrid format. Though balancing both Zoom and face-to-face presentations is difficult, Moore knows the importance of adaptability.
"I think that the pandemic has taught us that the status quo doesn't work," Moore said. "And if we're not thinking a couple steps ahead, we're just gonna end up that much farther behind."
Moore and her team have spent this time planning every detail of the conference, including how many charcuterie boards will be needed for each face-to-face attendee. The HatchEd planning team also arranged the annual Celebration of Scholarship and Creative work on Feb. 24. This is a ceremony dedicated to honoring the faculty and staff that have published work within the past year.
"I think it's just really important that people know we're paying attention, you know, that the university is paying attention to the good things that they do," Moore said.
Though students do not attend HatchEd, they may still benefit from its existence. Both Moore and student HatchEd Lead Haley VanHouten believe that professors who prioritize classroom innovation will lead the Ferris community.
"We have 40 different presentations offered at HatchEd [that support] the development of our staff and faculty. And if they can develop, then students can develop," VanHouten said.
VanHouten, a junior studying healthcare administration, says that aiding in the planning of HatchEd has helped her learn about the professional world and about herself.
"Without this job, I would not be as prepared as I am for my future career," VanHouten said.
She appreciated the real-world experience offered by the position of a HatchEd Lead. She remarked that working with professors has helped her grow as an event planner.
"It's taught me how to work in an office, how to work with people on a professional level and how to plan big events," VanHouten said.
VanHouten thoroughly enjoyed working alongside Moore and Video Production Lead Mariah Vonphachanh, a junior studying television and digital media production.
Throughout the academic year, Vonphachanh has used her TDMP experience to oversee the HatchEd promotional videos.
"I feel like I have a lot of freedom to create the different things that I do," Vonphachanh said.
Vonphachanh appreciates the position as Video Production Lead and plans to continue in this line of work.
"I mean, 100% it's given me a lot of real world experience. I design so much for HatchEd. I have really built up my portfolio," Vonphachanh said.
HatchEd will be held next Friday from 8 a.m. to 5 p.m. via Zoom or in select locations across campus.