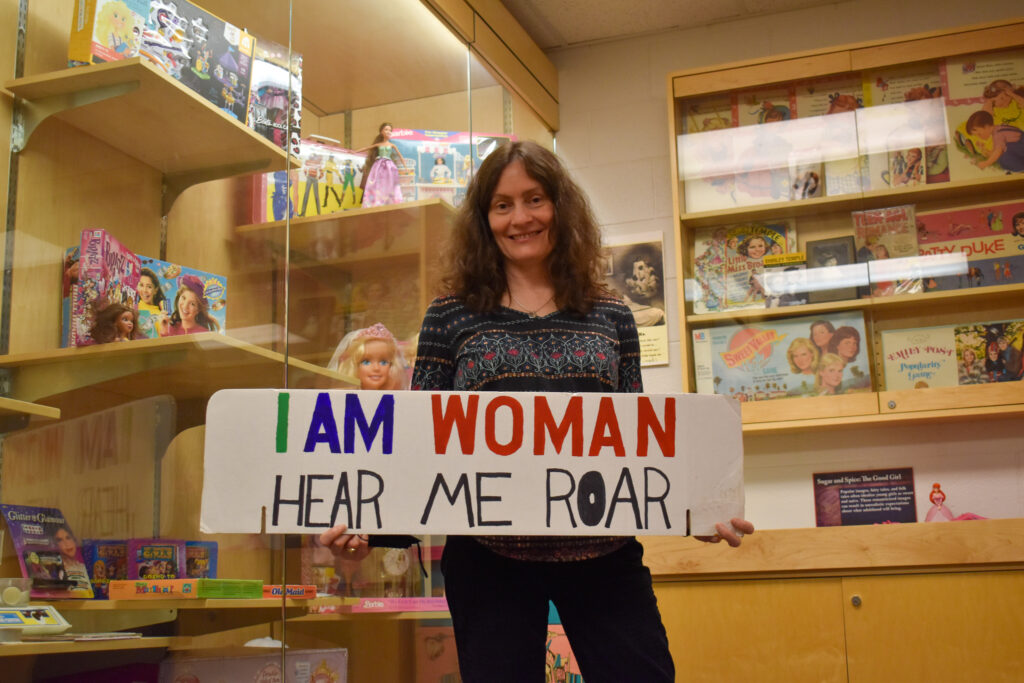 Although most people know about the Jim Crow Museum located in FLITE, not many know about the museum living on the third floor of Starr
The Museum of Sexist Objects opened in 2015. It is dedicated to showing the many ways in which sexism permeates society in both subtle and obvious ways.
Associate professor Tracy Busch worked to create the museum and is currently in charge of it. She wishes that more people were aware that the museum exists.
"We'd like to be more visible. Most of the people who come through the museum are our students, and they come with professors," Busch said. "Part of the reason why is because some of the objects could be used for the opposite purpose, promoting sexism as opposed to fighting sexism."
The objects in the museum represent the sexism that continues to exist in our society. There are objects that represent the gender binary, unattainable beauty standards, women at work, intersectionality with other issues and much more. In March many of these objects were showcased in a traveling exhibit in the Fine Art Gallery in the University Center.
The exhibit was inspired by the stories that people would tell Busch when they connected with objects in the museum.
"We are really interested in discovering that connection between objects and stories and that's part of what the Museum does, it helps you to relate sexism to your own life experience," Busch said. "By articulating it, we're taking power over that narrative. So, it turns from a museum of sexism, to a museum of empowerment."
The stories have also inspired the idea of what Busch calls a storytelling community. Director of accessibility and disability resources Julie Alexander helps out with the museum, and she spoke about the group.
"What we're doing is starting a storytelling group that will pilot this fall, where people [can] come and learn how to tell their story, whether that's writing your story, creating a video or, you know, [whatever] that might be. So this is something that we'll start working on," Alexander said.
There is also a desire among those involved with the museum for an exclusive, expanded space.
"My vision for it is to have a little building like a house on campus, because I feel like the house would be a good structure for a museum like this," Busch said. "You could have the kitchen stuff in the kitchen, a toy room for all the toys, a bedroom for all the sexist wife stuff and you could have a dog house for all the women as animals."
The MoSO is the only museum of sexist objects in the world, yet most of its funding and displayed objects come from donations. This means that visibility is the best way to grow the museum, yet the university doesn't advertise or market the museum's existence. Throughout April the museum will be accepting donations during One Day for Dawgs, and there's a donation box in the museum room.
Busch would also appreciate it if the museum had more support from the university. She thinks it would be a win-win situation.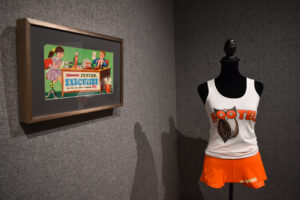 "It would make Ferris look good, there is nothing for Ferris to lose in so doing," Busch said. "I think we're ready to go big."
For now, Busch and those who volunteer with the museum will continue to work towards making sure it gets the attention it deserves and to educate those who come in.
Both Busch and Alexander want those who experience the museum to leave with a better understanding of sexism.
"What I want people to walk away with more than anything is heightened critical thinking. As [they] are looking at objects, things that are meant to be funny, think about what message is this sending. How might this be perceived? How does this affect our culture? Does this contribute to rape culture? What is this? What is this doing in our world?" Alexander said.
If you would like to set up a time to take a tour through the Museum of Sexist Objects, you can fill out a tour request form at https://www.ferris.edu/moso/index.htm. They can also be reached by email at moso@nullferris.edu or by phone at (231) 591-5846.