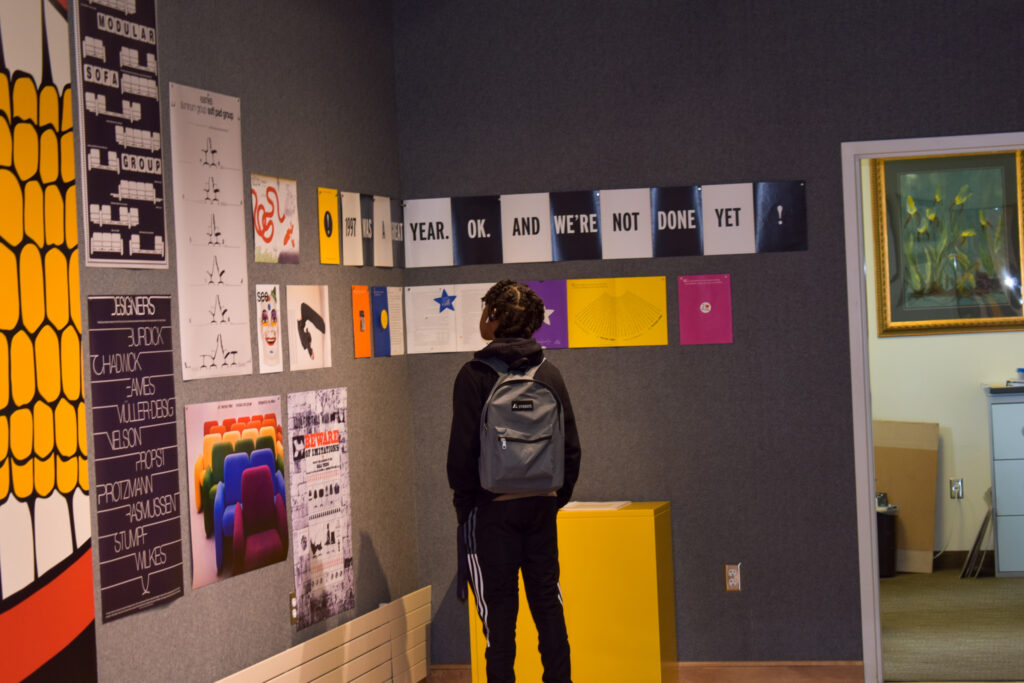 Ferris is hosting a gallery exhibit in the University Center's Fine Art Gallery now through the end of the semester.
The exhibit, titled "Unexpected Choices", opened on April 11. The exhibit features art spanning across five decades. It was a collaboration between the West Michigan Graphic Design Archives and Ferris.
"The work on display was curated by [Professor] Popp-Meier and her students, from thematic concept to installation," said Carrie Weis, the gallery's director. "The work represents ad imagery dating from the 1940's – 2010's that have been collected by Ferris Graphic Design [retired faculty] Barbara Loveland and Linda Powell."
The Archives is housed at Western Michigan University in Kalamazoo. It receives art submissions from both artists and clients to be housed in the archives. The art is available to be viewed by students, educators, professionals, and others.
The Archives has two former Ferris faculty helping to run it. Loveland was an assistant professor of Visual Design and Web Media from 1989 to 2005. Powell was an associate professor in Graphic Design from 1991 to 2009.
In addition to their work on the exhibit, Ferris students are also involved in the managing of the Archives website. The Design program helps to maintain the digital archives and developed websites for both the Archives and the "Unexpected Choices" exhibit. According to a statement on the exhibit's website, the students are learning about the importance of design in the business world by managing the website and putting on the exhibit.
On their website, the Archives provides viewers with information about the artwork as well. The date, designer, size, paper used, and technique used are all available. The website features logos, posters, packaging, and magazine covers.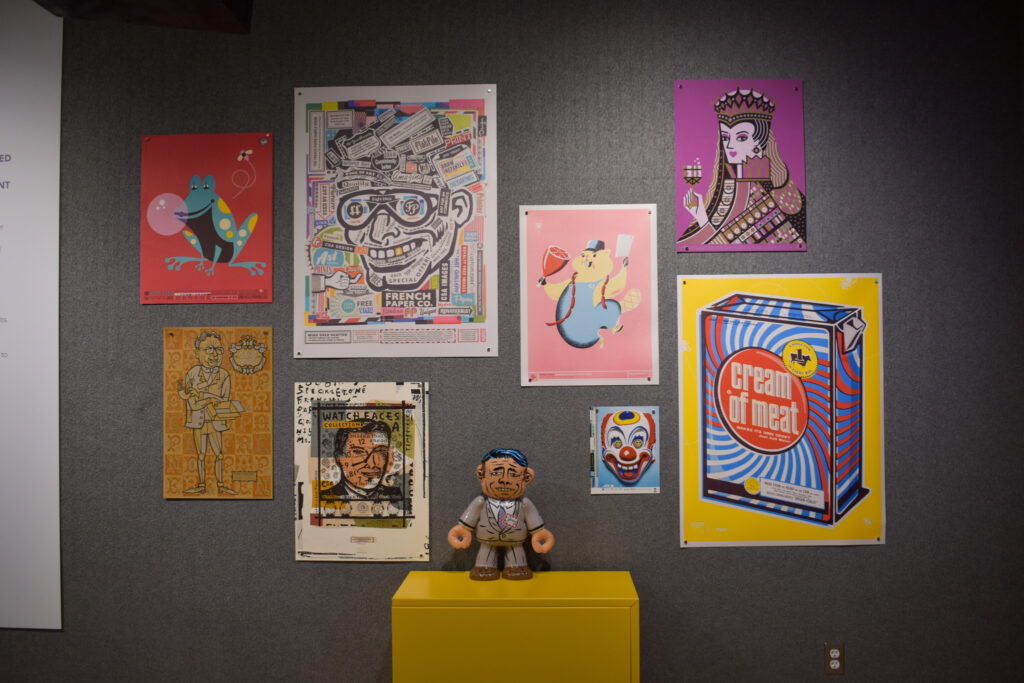 The "Unexpected Choices" exhibit also has its own website, although it does not contain as much information as the Archive's website. The "Unexpected Choices" website features some of the artwork seen in the exhibit as well as information about the source of the art. It also includes information for visitors about getting to the Fine Art Gallery.
The exhibit will be open until Saturday, May 7. Information about parking and hours of operation for the exhibit can be found at www.unexpectedchoices.com. More information about the West Michigan Graphic Design Archives can be found at www.graphicdesignarchives.org.